The 'Hall in the family' quiz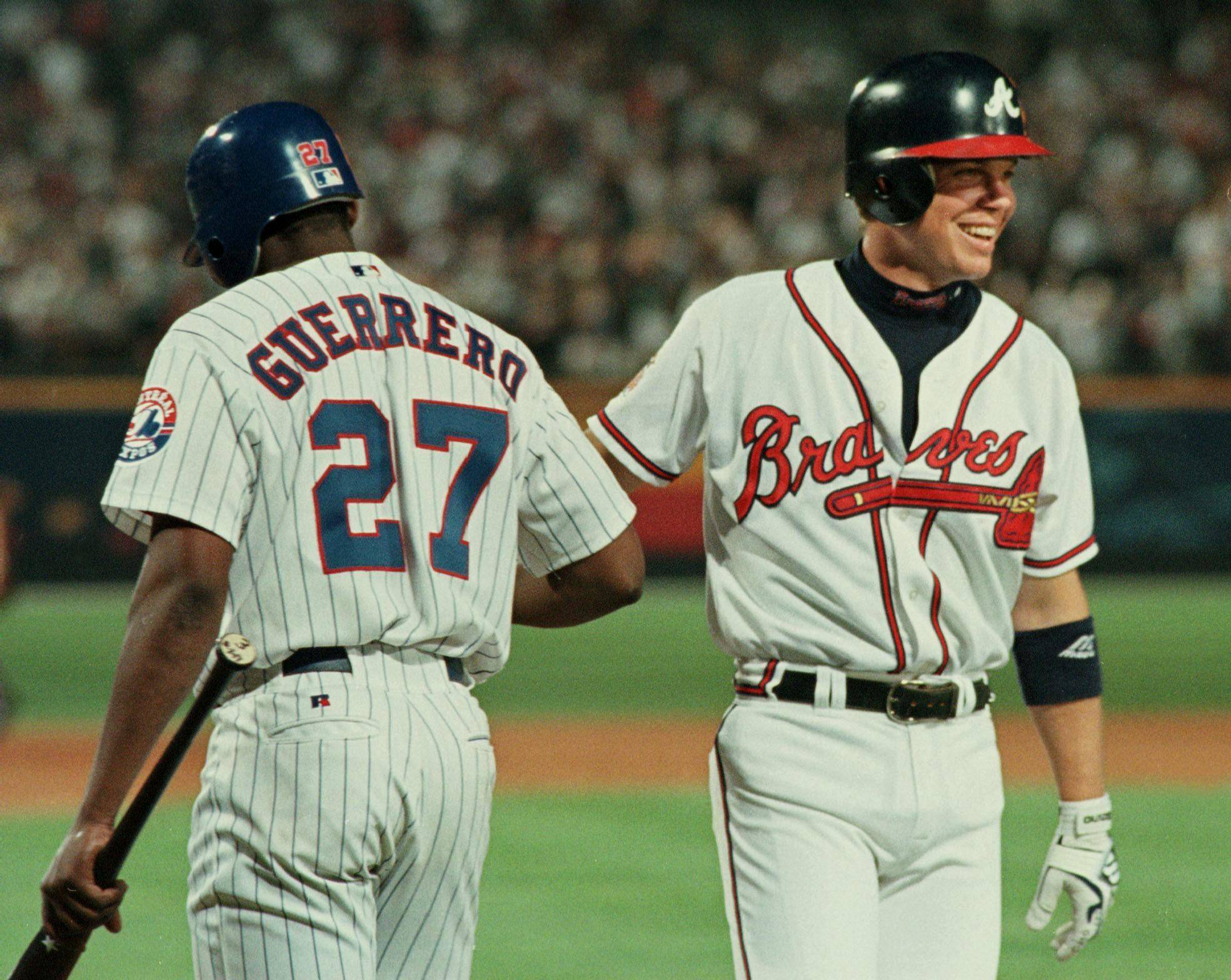 Steve Schaefer/Getty Images
The ballots are in, the results have been announced and congratulations are in order for the four newest members of the Baseball Hall of Fame: Chipper Jones, Vladimir Guerrero, Jim Thome and Trevor Hoffman. 
Jones and Thome made it on their first year on the ballot, Guerrero got in on his second, while the third time was the charm for Hoffman. It is also just the fifth time in history that the Baseball Writers Association of America has elected four or more players in a single class. Add in Alan Trammell and Jack Morris, who were voted in by the Veterans' Committee last month, and we're looking at one of the most talented classes of new inductees to come along in some time. 
But as with any Hall of Fame election, the intrigue lies with who didn't make the cut. Edgar Martinez, whose candidacy has been a big storyline throughout the process, fell just short of the 75 percent of the vote needed for induction. Martinez has just one year left on the ballot, but the good news for the former Mariners DH is that he looks to be in good shape to finally make it in in 2019. A 2019 election would be fitting for the Seattle legend, as he would be inducted alongside Mariano Rivera, who is a lock to make it in in his first year on the ballot. Rivera, objectively the greatest closer of all time, has famously opined about how Martinez was by far the toughest batter he ever faced in his career:
I couldn't get him out. It didn't matter how I threw the ball. I couldn't get him out. Oh, my god, he had more than my number. He had my breakfast, lunch and dinner. He got everything from me.
The news was less promising for Barry Bonds and Roger Clemens, who continue to be made examples of by the voters. Both have just four seasons left to get over the 75 percent threshold or else end up on the dubious list of baseball greats who were left on the outside looking in when it came to the Hall of Fame. 
Which brings us to today's quiz of the day. Not only did Chipper Jones make it in on his first try, he also appeared on more than 90 percent of ballots, a rare feat in and of itself. In fact, Jones' 97.2 percent is the 10th highest all time. Vlad Guerrero also got more than 90 percent of the vote, coming in at 92.9 percent in his second go 'round. As of 2018, just 35 MLB players have been elected to the Baseball Hall of Fame with 90 percent of more of the vote from the Baseball Writers Association of America. With that in mind, how many can you name in six minutes? 
Good luck!
CLUE: VOTE % / PRIMARY POSITION / YEAR ELECTED 
QUIZ: Name every player to get elected to Cooperstown with 90% or more of the BBWAA vote
MORE FROM YARDBARKER
MLB News

Delivered to your inbox

You'll also receive Yardbarker's daily Top 10, featuring the best sports stories from around the web. Customize your newsletter to get articles on your favorite sports and teams. And the best part? It's free!