The 'All hail the new king of the K' quiz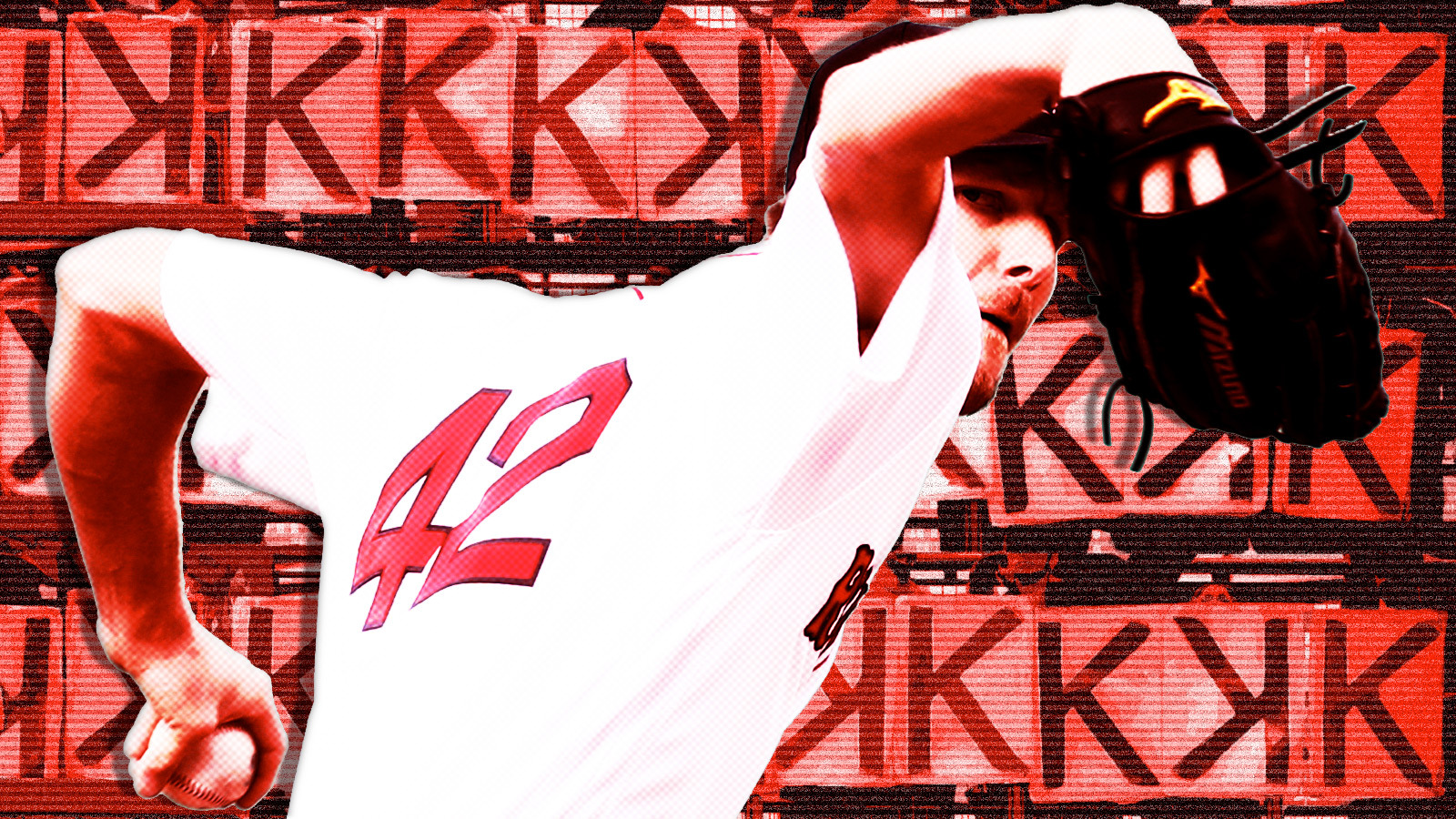 Yardbarker Illustration/Getty Images
Chris Sale seems to be adjusting well to life in Boston. Whether it's taking time out to give back to the fans or throwing 98 MPH heaters behind superstars from division rivals, the Fenway faithful have taken an instant liking to their shiny new ace. It also doesn't hurt that Sale is currently slicing up opposing batters like they were ugly throwback uniforms.  
In his last outing against Minnesota, Sale struck out 10 Twins, and in doing so joined an elite stable of strikeout kings as one of only four pitchers in MLB history with multiple 6+ game streaks of 10+ strikeouts. Sale first pulled off the feat in 2015 as a member of the White Sox, when he was able to record double-digit punchouts in eight straight games. He will look to extend his current streak on Saturday against the Rays. 
Aside from leading all of MLB in strikeouts this season by a healthy margin (with Jacob DeGrom a distant 13 behind Sale's scorching 73 Ks), Sale also leads in FIP and Batters Faced, drawing immense praise from fans and Hall of Famers alike. If Sale maintains this pace (or even something close to this pace), it will be very likely that Boston will have the AL Cy Young winner for the second season in a row.
Which brings us to the quiz of the day. Despite all the jaw-dropping strikeout numbers that Sale has put up throughout his career, his highest strikeout total in one game so far is 15. Can you name the 20 flame-throwers who have struck out 18 or more batters in a nine-inning game? Five minutes are on the clock.
Good luck!
Twenty-six times in MLB history has a pitcher struck out 18 or more batters in a standard nine-inning game. How many of the 26 can you name in six minutes?

CLUE: Ks / Year / Team
Name every MLB pitcher to strike out 18 or more batters in a nine-inning game
MORE FROM YARDBARKER
MLB News

Delivered to your inbox

You'll also receive Yardbarker's daily Top 10, featuring the best sports stories from around the web. Customize your newsletter to get articles on your favorite sports and teams. And the best part? It's free!