If the Dodgers make it to the post season this year, fans might remember this game-ender by Matt Kemp as "The Catch." (Image source: ESPN Dodgers Clubhouse at http://sports.espn.go.com/mlb/photos?gameId=330625119&photoId=3057653#photo_3057657) Hanley Ramirez may have dented the left field foul pole with his sixth inning home run.  And Matt Kemp may have seriously dented the San Francisco Giants' momentum in the divisional race with a catch reminiscent of Willie Mays. The Dodgers are following suit, denting the Arizona Diamondbacks' lead in the National League West to seven games with tonight's 6-5 win over the rival San Francisco Giants. Stephen Fife took the mound for the Dodgers against the Giants' Michael Kickham, recently called up to the Big Leagues.  In only one previous start, Kickham wasn't able to get out of the third inning against the Oakland Athletics earlier this year. Kickham fared much better in this game than in his first outing, though the result would be the same. Mark Ellis started off the scoring.  His two run homer into the Left Field Pavilion with Adrian Gonzalez aboard in the third inning got the Dodgers on the board with a 2-0 lead.  Ellis now has four homers on the season and appears to have fully recovered from a hamstring injury that sidelined him earlier this season and has caused him to have to miss a few games since. The Giants struck back against Fife in the fourth when Buster Posey hit a hard line drive that just cleared the fence in left field to cut the deficit to 2-1. The Giants got another run off Fife in the bottom of the fifth, with singles by Hunter Pence and Brandon Belt combined with a wild pitch leading to an RBI ground-out by Andres Torres, evening the score at 2-2.  Fife then settled in to get Brandon Crawford on a pop up and strike out Kickham to end the inning. The Dodgers had one of their more significant strings of hits and runs in the bottom of the 6th inning.  After Yasiel Puig struck out to begin the inning, Adrian Gonzalez doubled down the line.  Then Hanley Ramirez his his blast off the left field foul pole that looked like it might have gone into the Loge Level had the pole not interrupted its flight, giving the Dodgers a 4-2 lead.  A pair of singles by Matt Kemp (his first after returning from the disabled list) chased Kickham, who gave up six runs (five earned) in 5 1/3 innings, a solid outing over his first five in which he really only allowed the home run to Ellis, but when the wheels came off, they really came off.  Tim Federowicz greeted reliever Jake Dunning with a line drive single to left which scored an exuberant Kemp, who appeared to be able to run at full speed on the play, then slid home safely and bounced up sprinting back to the dugout with the Dodgers up 5-2.  Andre Ethier would later come in to score on an errant pick-off throw to make the score 6-2. Hanley Ramirez is doing an awful lot of this to the baseball lately. (Image source: http://thesuicidesqueeze.com/wp-content/uploads/2013/06/Hanley+Ramirez+San+Francisco+Giants+v+Los+ED7eVn8Jnjkl.jpg) Brandon Belt managed a 7th inning home run off of Fife to make the score 6-3.  J.P. Howell struggled to record the third out, but managed to do so without giving up another run and came off the mount pumped. Ronald Belisario had his best outing in recent memory, pitching a 1-2-3 eighth inning that included  a strikeout of Buster Posey and a high pop-up to the catcher by Pablo Sandoval. The ninth inning would turn out to be a roller coaster.  With Kenley Jansen being given the night off, manager Don Mattingly opted to go with Brandon League in the ninth inning.  Across social media, the fans immediately questioned the decision.  With four consecutive left-handed batters coming up, why pitch League with Paco Rodriguez available? League immediately gave up three consecutive singles and recorded no outs before being chased from the game.  Paco Rodriguez gave up a soft infield single.  In the process of recording four consecutive hits, the Giants scored two runs and pushed the score to 6-5.  With the tying run on second base and the go-ahead run on first with nobody out, it looked as if League may have put the Dodgers in another situation where the bullpen could contribute devastatingly to a momentum-killing loss. Then Rodriguez went to work.  Pinch hitter Juan Perez flew out softly to short center field, failing to advance the runners.  Gregor Blanco, filling in for the injured Angel Pagan (who may miss the rest of the season,) struck out swinging. And then Marco Scutaro stepped to the plate. Paco Rodriguez worked a 1-1 count on Scutaro.  Kemp cheated in a couple steps to try to prevent a run from scoring on a single up the middle.  And Scutaro drove a ball to center field that looked like it was going to go over Matt Kemp's head. Instead, Kemp took two steps to his right and back toward the wall, then pushed into a full sprint toward the center field wall.  As the ball sank down, Kemp took a quick glance up at the ball, a quick glance at the wall, then caught the ball over his left shoulder before falling down. The crowd was euphoric.  On the mound, Paco Rodriguez let out a yell and pumped his arms and legs in wild celebration.  Kemp hopped up, slammed the wall with his hand and let out a wild yell.  Andre Ethier sprinted over from right field for a celebratory leap, then Yasiel Puig came in from left to do the same, running in with an arm around Kemp as the Dodgers came out of the dugout to celebrate their first four game winning streak of this 2013 season.  Stephen Fife evened his record at 2-2 in the process. But we still have one question, in light of Brandon League nearly blowing the game.  What Was Don Mattingly Thinking? One can only imagine that Tommy's telling Donnie Baseball "stop bringing in League. Didn't you learn from watching me let Niedenfuer pitch to Jack Clark? STOP BRINGING IN BRANDON LEAGUE." (Image source: http://thesuicidesqueeze.com/wp-content/uploads/2013/06/20110330-232500-pic-661528894_t607.jpg) With a three run lead going into the top of the ninth and several left-handed batters and switch hitters coming to the plate, why did Mattingly opt to go with embattled former closer Brandon League?  League, who's ERA stands above 5.7 and has the not-too-flattering distinction of having opposing hitters batting around .300 off him, clearly has shown that it is not wise to trust him in a save situation recently.  With four left-handed or left-handed-capable hitters coming up and Paco Rodriguez available in the bullpen, it made no sense to bring in League with a three run lead.  Peter Moylan was also available to pitch the ninth, as was Matt Guerrier who has shown more consistency with better pitching performances of late, though he struggled at times earlier this season. Usually, with a struggling reliever, it makes sense for a manager to try to use him in situations where he can either succeed, or his failure does not have a significant impact on the outcome of the game while he tries to find himself.  Instead, Mattingly threw League into the fire.  The lead may have been three runs, but it certainly was not safe, especially on a night where four home runs had already flown out of the yard at Dodger Stadium.  This could not have boded well for League's confidence.  At this point in time, Brandon League has shown he cannot be trusted to pitch in a situation where the outcome of the game is even slightly in doubt. So why did Mattingly bring him in with other options available?  Just something to ponder as this series reaches its finale tonight. Oh, and what a finale it is!  Clayton Kershaw will take the hill for the Dodgers against nemesis Tim Lincecum tonight at 7:10 p.m. at Dodger Stadium.  The Dodgers look to keep their momentum going and pick up their fifth straight win and only their second series sweep of the season, while the Giants, who have struggled of late, look to salvage a game in Los Angeles.  The teams will meet again July 5th-7th at AT&T Park in San Francisco. This article has been read (0) times
Original Story:
http://thesuicidesqueeze.com/?p=2868
PLAYERS:
Matt Kemp
,
Hanley Ramirez
,
Stephen Fife
,
Michael Kickham
,
Mark Ellis
,
Adrian Gonzalez
,
Buster Posey
,
Hunter Pence
,
Brandon Belt
,
Andres Torres
,
Brandon Crawford
,
Yasiel Puig
,
Tim Federowicz
,
Jake Dunning
,
Andre Ethier
,
JP Howell
,
Ronald Belisario
,
Pablo Sandoval
,
Kenley Jansen
,
Don Mattingly
,
Brandon League
,
Paco Rodriguez
,
Juan Perez
,
Gregor Blanco
,
Angel Pagan
,
Marco Scutaro
,
Peter Moylan
,
Matt Guerrier
,
Clayton Kershaw
,
Tim Lincecum
TEAMS:
Los Angeles Dodgers
,
Arizona Diamondbacks
,
Oakland Athletics
,
San Francisco Giants
MORE FROM YARDBARKER
MLB News

Delivered to your inbox

You'll also receive Yardbarker's daily Top 10, featuring the best sports stories from around the web. Customize your newsletter to get articles on your favorite sports and teams. And the best part? It's free!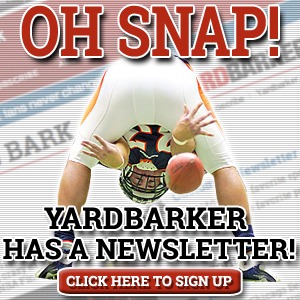 Latest Rumors
Best of Yardbarker

Today's Best Stuff

For Bloggers

Join the Yardbarker Network for more promotion, traffic, and money.

Company Info

Help

What is Yardbarker?

Yardbarker is the largest network of sports blogs and pro athlete blogs on the web. This site is the hub of the Yardbarker Network, where our editors and algorithms curate the best sports content from our network and beyond.