The '♫Happy Birthday Simpsons. Simpsons, it's your birthday♫' quiz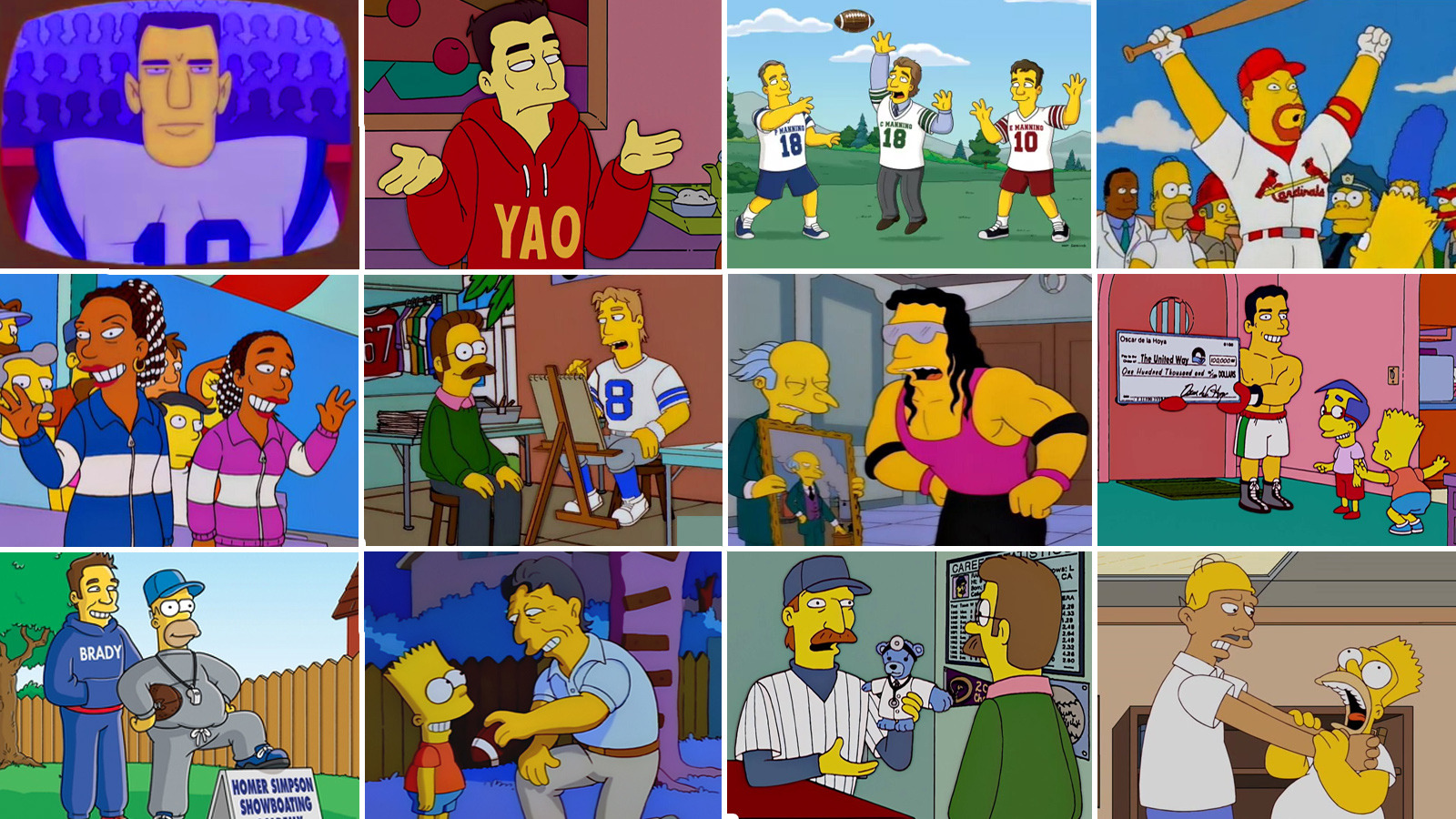 Fox/Frinkiac.com
Thirty years ago Wednesday, an animated short featuring a bizarre, crudely-drawn family - each with their own weirdly unique hairdo - debuted on 'The Tracy Ullman Show'. Some 600+ episodes later, 'The Simpsons' is somehow still standing.
Yes, it's no secret that the show's quality has ebbed and flowed in recent years, but it's nearly impossible for a TV show to stay fresh after 60 episodes, let alone 600. Still, there is no shortage of 'Simpsons' love on the internet this week. The folks over at The Ringer spoke with Simpsons fans and creators to compile a list of their favorite 100 episodes. The AV Club went even deeper and with its A to Z list of the show's most obscure characters, while NME looks back the show's first major - yet totally bizarre - celebrity cameo.
And speaking of cameos, that brings us to today's quiz of the day. There have been a lot of guest stars throughout the show's 28 seasons, including many from the sports world. None, however, have been as memorable as the iconic 'Homer at the Bat' episode, which featured nine MLB players brought in by Mr. Burns as ringers for his nuclear plant's company softball team. How many of those MLB players can you name in four minutes?

Good luck!
Clue: Position.

Name every MLB player from The Simpsons' 'Homer at the Bat' episode
MORE FROM YARDBARKER
MLB News

Delivered to your inbox

You'll also receive Yardbarker's daily Top 10, featuring the best sports stories from around the web. Customize your newsletter to get articles on your favorite sports and teams. And the best part? It's free!