Originally posted on
Sportsnaut
| By Jessica Kleinschmidt | Last updated 3/20/17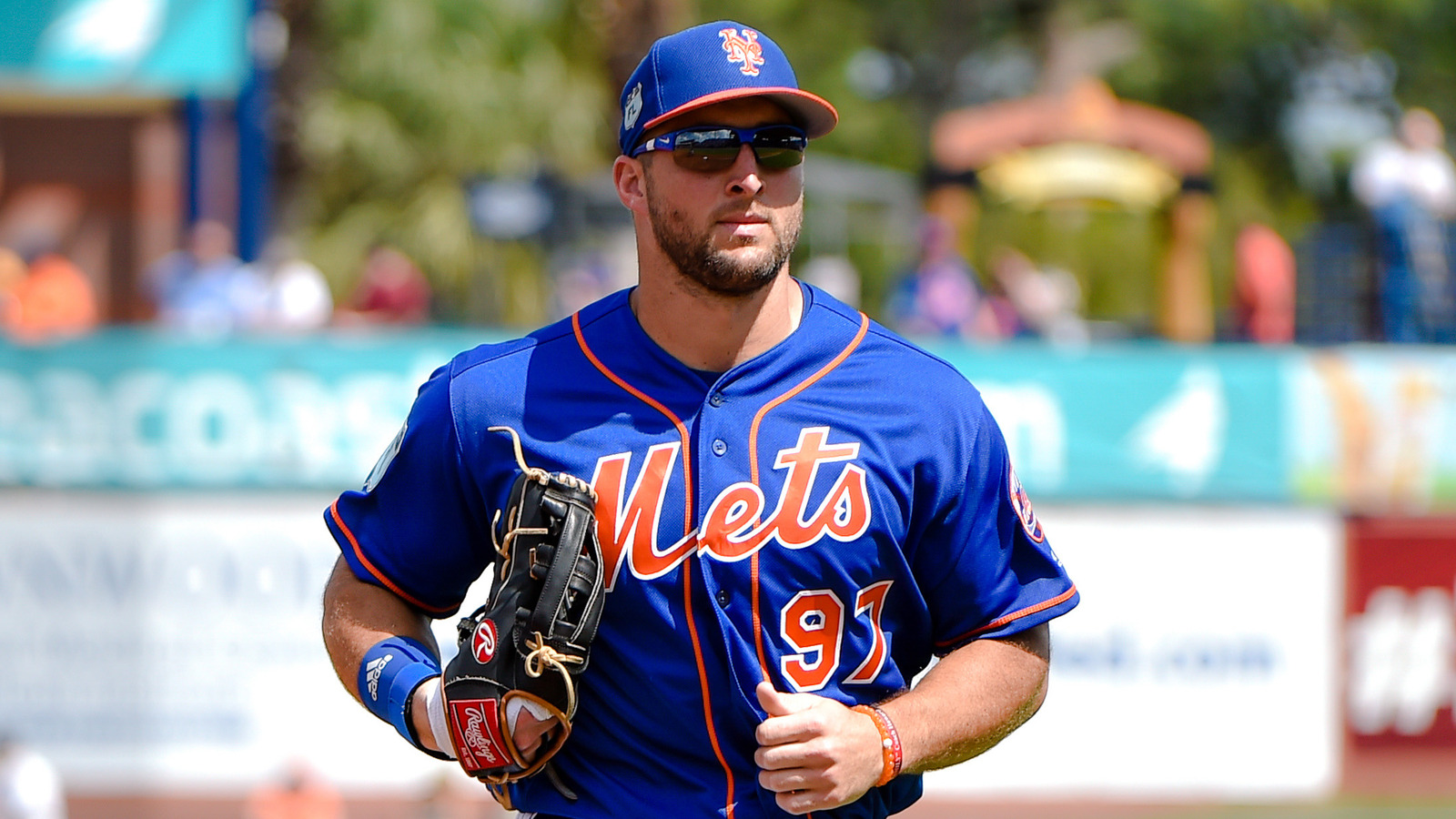 Tim Tebow will be playing ball in South Carolina this spring.
Steve Mitchell-USA TODAY Sports
Tim Tebow has officially been assigned to a team after 'Tebowmania' took over spring training.
The former quarterback turned outfielder will be reporting to the low Class-A affiliate of the Mets, the Columbia Fireflies. He will be playing in South Carolina, and general manager Sandy Alderson feels comfortable with his landing spot.
"Sending him to a full season club is what we hoped to be able to do," Mets general manager Sandy Alderson told Newsday in an interview. "And based on what he's done in spring training, and his whole body of work since last fall, we feel comfortable with him going to Columbia."
Alderson also added that, despite some concerns with the 29-year-old's abilities being a "stretch," he was still convinced Tebow is prepared for the season.
Tebow has batted .235 in spring training so far, which was better than a most expected and even hit several balls over the fence in batting practice. Newday's Marc Carig also added in his article the team is unsure if Tebow will play in any more spring training big league games.
The former Heisman Trophy winner is an athlete. Anyone can see that, and while we don't know whether Tebow's home will be in left or right field, we do know he will continue to bring the media with him wherever he goes.
MORE FROM YARDBARKER
Mets News

Delivered to your inbox

You'll also receive Yardbarker's daily Top 10, featuring the best sports stories from around the web. Customize your newsletter to get articles on your favorite sports and teams. And the best part? It's free!