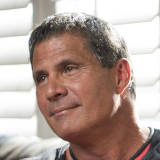 Jose Canseco sent a bunch of jokes about sexual harassment via Twitter on Tuesday, and it turns out the inappropriate and odd tweets were part of a publicity stunt.Here's a look at the tweets Canseco sent where he joked about sexual harassment. Then Canseco really tried to break out the humor with some jokes. After he had sent all his jokes, Canseco's Twitter account revealed the...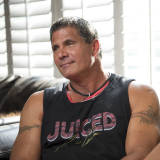 Everyone's been talking about the World Series juiced balls. And that extends to former MLB star Jose Canseco, who knows a thing or two about juicing.The 2017 World Series has been setting records for home runs. Pitchers from both the Los Angeles Dodgers and Houston Astros believe the balls are juiced, and they've been talking about how much slicker the balls are this World Series...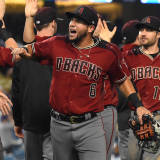 Welcome to this week's edition of Three Up, Three Down — your weekly catch-up of the three best highlights (and lowlights) from around the league. We're here for all of the cheers and the jeers, because it's baseball. You can't have a winner without someone losing along the way.Up: The Diamondbacks are scorching hotHey look, an NL West team has gone on a very long win streak and...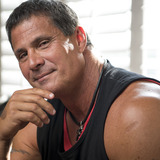 Jose Canseco: Still talking, after all these years.The former big-leaguer and longtime baseball pariah took to Twitter Thursday to seemingly bemoan all the attention New York Yankees slugger Aaron Judge is being paid over his rapid ascension to being among preeminent power hitters in Major League Baseball.Making matter worse, Canseco, obviously among the most powerful home-run hitters...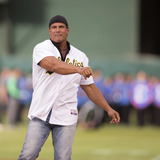 He's back. According to Joe Stiglich of NBC Bay Area, six-time All-Star and all-time controversial baseball personality Jose Canseco will be coming back to baseball. This time, as an on-air analyst for "A's Pregame Live" and "A's Postgame Live.""I've got quite a bit of experience. I've pretty much been there, done all of that whether it's on or off the field," Canseco said to Stiglich...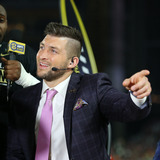 Tim Tebow has at least one man who believes in his potential as a baseball player — Jose Canseco. The 1988 American League MVP spoke on Saturday, saying he believes in Tebow. To up the ante, Canseco even said that he wants the chance to work with the former quarterback. "I want to work with him," Canseco said, per Joe Stiglich, CSN Bay Area. "I want to teach him the art of power...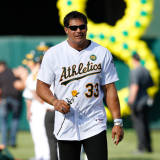 Jose Canseco lost that coveted blue check mark, and he is not happy about it. The former AL MVP used to be a verified Twitter user — reserved for famous people and companies — but he apparently lost that special status: @twitter @verified Twitter unverified me . Whyyyy — Jose Canseco (@JoseCanseco) March 27, 2016 Canseco is quite a well known figure on the social media service...
Jose Canseco has not yet had the pleasure of meeting his daughter's boyfriend, but the former MLB star has a surprise in store for the young man when the day finally comes. Canseco's daughter, Josie, has been dating rapper Mike Stud, a former pitcher at Duke whose baseball career was derailed by Tommy John surgery. TMZ asked Canseco over the weekend if he has any thoughts on the...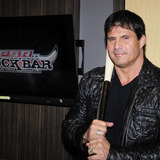 By Jesse Reed Jose Canseco — he of the muscle-bound Bash Brothers — is planning on living as a woman for one week to support Caitlyn Jenner. He'll wear makeup, wear dresses and high heels ("the works, according to TMZ). For posterity, Canseco will have the entire week documented. He'll be filming everything and will be sharing his experience with the world on his new Internet...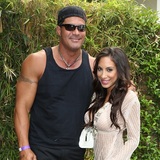 Less than a month after Jose Canseco shot off his finger and was professing his love for his girlfriend Leila Knight for taking great care of him, the two have broken up. Canseco tweeted on Sunday that the two split. Given that Canseco had just lied about his finger falling off during a poker game, it was easy to dismiss the tweet as another hoax. But this breakup actually seems...
MORE STORIES >>
MLB News

Delivered to your inbox

You'll also receive Yardbarker's daily Top 10, featuring the best sports stories from around the web. Customize your newsletter to get articles on your favorite sports and teams. And the best part? It's free!