PA AVG OBP SLG wRC+ HR WAR MLB 570 .263 .346 .487  117  28 2.9 What Happened In 2017: The Wild Horse rode again. Yasiel Puig reclaimed his place among the best outfielders in baseball both defensively and offensively. —— His fifth season in the majors was a pivotal one both on and off the …
The Los Angeles Dodgers had their entire roster in camp at Camelback Ranch on Sunday morning as Spring Training...
What's been an eventful career with the Los Angeles Dodgers took another twist nearly two weeks ago, when the...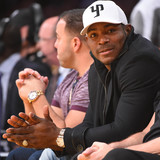 Wasserman Media Group announced on Wednesday that they have dropped Yasiel Puig as a client.According to SB Nation's Chris Cotillo, Puig demonstrated "behavior the agency could not accept." Cotillo further reports that the issue should not lead to action from the Los Angeles Dodgers. Puig, 27, batted .263 with 28 home runs last season for an .833 OPS. He starred in the postseason...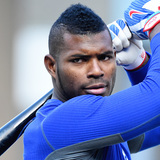 The Wasserman agency announced Wednesday that it has "terminated" its relationship with Yasiel Puig. The news, obviously, comes as a surprise given that Puig is a fairly high-profile client that stands to receive a raise on his $7.5MM salary next winter, via arbitration, before reaching free agency as a 28-year-old upon conclusion of the 2019 season. J.P. Hoornstra of the Southern...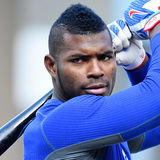 Dodgers slugger Yasiel Puig recently brought 11 young children from Cedars-Sinai Hospital to Dodger Stadium for a great cause.Puig hosted Puig's Pizza and Shave Party, and invited the kids battling cancer to help shave his head, so he could help show his support and stand behind them. This great event was part of the Dodgers Love L.A. Community Tour. Props to Puig and his camp for...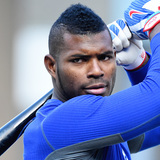 Yasiel Puig welcomed 11 childhood cancer patients from Cedars-Sinai Hospital to Dodger Stadium this week to take part in Puig's Pizza and Shave Party. And the kids got the chance to shave the Dodgers slugger's head as part of the festivities.And making the event even more heartwarming? Puig seemed to be having as much fun as the children. The event was part of a week-long Dodgers...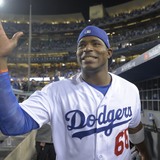 As Major League Baseball's offseason trickles along, we're starving for news. At this point, anything will do. How about some trade rumors? Or in this case, a trade offer that was already proposed and rejected? It turns out that the Los Angeles Dodgers are interested in Boston's Jackie Bradley, Jr. But the Red Sox aren't interested in the return—Yasiel Puig.According to Alex Speier...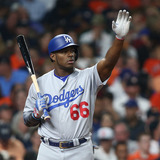 Yasiel Puig and the Los Angeles Dodgers are staring down elimination in the World Series in Tuesday night's Game 6, but the superstar Dodgers slugger nevertheless took a moment to pay his respects in tribute to a lifelong fan who perished in the Las Vegas massacre earlier this month.TMZ Sports reports that Puig learned that Laura Shipp — a 50-year-old single mother who was among...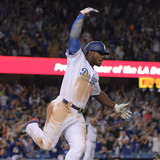 The Los Angeles Dodgers entered the ninth inning trailing 4-3 against the Chicago White Sox Wednesday night, but that was not enough to keep them from winning their MLB-best 85th game of the year. Yasiel Puig played the role of hero, and he capped it off with a very bold prediction.Puig drove in two runs with a walk-off double, and he was clearly overwhelmed by the electric atmosphere...
MORE STORIES >>
Dodgers News

Delivered to your inbox

You'll also receive Yardbarker's daily Top 10, featuring the best sports stories from around the web. Customize your newsletter to get articles on your favorite sports and teams. And the best part? It's free!