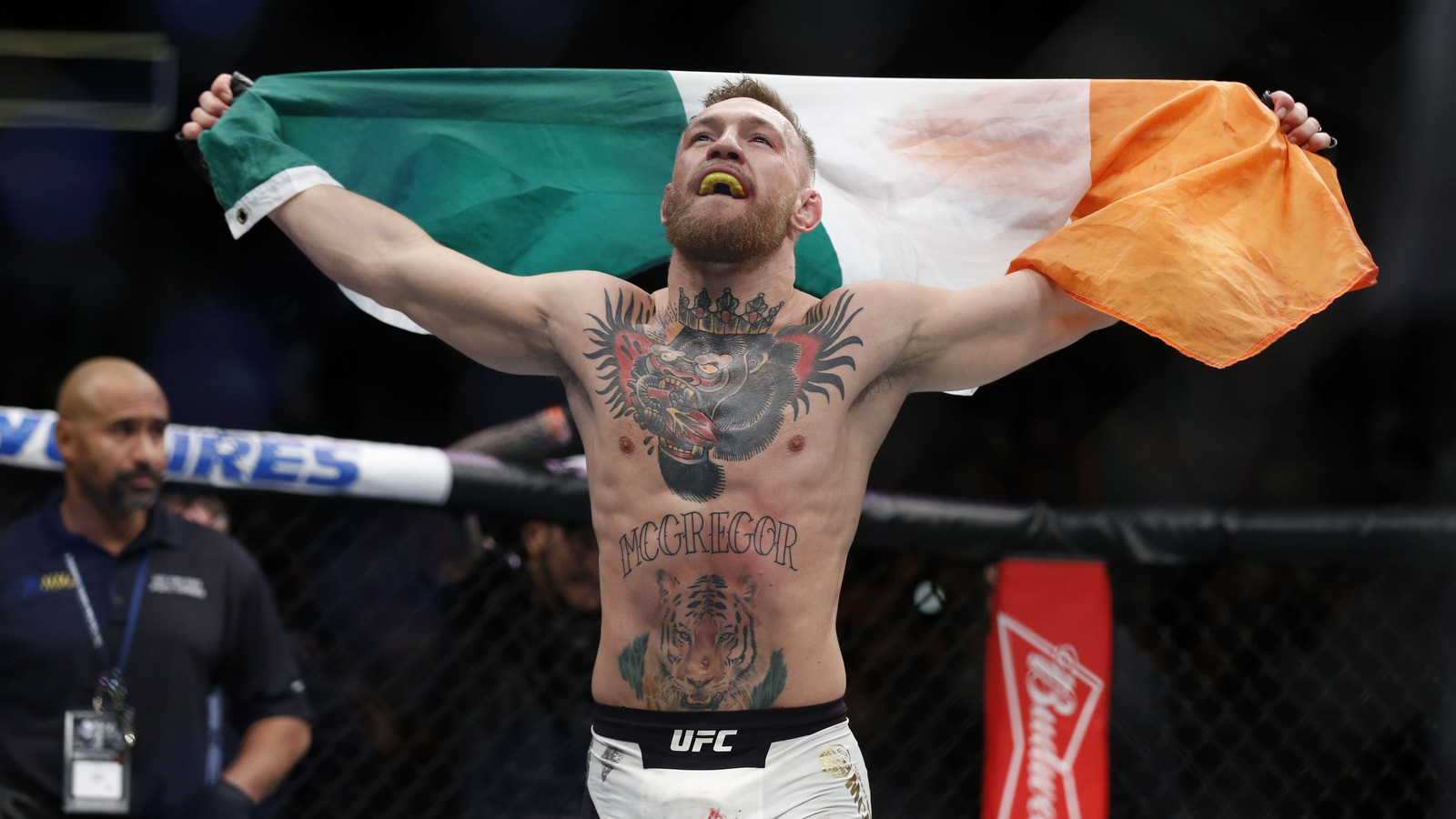 Conor McGregor says the deal for his fight with Floyd Mayweather is "record-breaking."
Adam Hunger-USA TODAY Sports
Conor McGregor has agreed to his side of the deal in a potential fight against Floyd Mayweather Jr, and it sounds like there is an astronomical amount of money involved.
In a statement he issued to TheMacLife.com, McGregor referred to the deal he signed as "record-breaking" and "historic."
"It is an honor to sign this record breaking deal alongside my partners Zuffa LLC, The Ultimate Fighting Championship and Paradigm Sports Management," McGregor said. "The first, and most important part of this historic contract has now officially been signed off on. Congratulations to all parties involved. We now await Al Haymon and his boxer's signature in the coming days."
UFC president Dana White made it clear on Wednesday that the onus is on Mayweather to make a boxing match with McGregor happen. Getting White to agree to allow McGregor out of his UFC contract for the bout was one of the biggest obstacles.
Striking a deal with Mayweather's side will be a major challenge for White, especially given Floyd's huge money demands. We all saw how long it took for Mayweather's fight against Manny Pacquiao to come together, but we also saw the financial windfall that came from it. Ultimately, we expect something to get done.
MORE FROM YARDBARKER
MMA News

Delivered to your inbox

You'll also receive Yardbarker's daily Top 10, featuring the best sports stories from around the web. Customize your newsletter to get articles on your favorite sports and teams. And the best part? It's free!