UFC fighter Nick " The Promise" Ring, currently in Calgary preparing for next month's UFC 149, had just finished up a yoga class when he decided to stop in a local Starbucks this past Wednesday night.  As he was leaving the tore Ring noticed a group of 10 people viciously attacking a teenage couple who were waiting at a bus stop, so the MMA star decided to even up the odds a little and jumped in to aid the battered couple. After checking on the welfare of the victims, Ring chased the suspects, eventually catching one of the alleged attackers with the help of another bystander.  Calgary police, who Ring had called while chasing down the hooligans, apprehended five or six more members of the mob, all of whom were in the 15 to 17-year-old range. Said the heroic Ring (via The Calgary Herald)…
"This one girl had another girl by her hair and was kneeing her in the face while her boyfriend was trying to protect the poor girl. It was right out of a movie, they were holding him back and beating him up as well," Ring said Thursday. "It was a really horrible thing to see." "I did not like what I saw and I wasn't going to stand around and watch that happen," Ring said. "It was completely wrong. I'm not going to let anything like that happen if I've got anything to say about it. Not a chance."
According to Ring the victims, both 17-years-old, were cut and bleeding following the assault, and reports say that one of the teens was taken to a clinic for treatment of minor trauma and released.  Ring also said that he never got the name of his accomplice, but hopes that the man gets his due.
Ring said he didn't know the name of the other person who came to the victims' aid. He said that man did most of the work in subduing the assailants. "I hope he comes forward and gets the proper credit, because he took some pretty heroic actions," he said.
Most, if not all, law enforcement officials will tell you that when you encounter a scene like the one Ring was involved in, it's best not to get involved, except to call police for assistance.  That being said, most folks don't hold a black belt in muay Thai with a brown belt in Brazilian ju-jitsu, a couple of things that come in pretty handy when taking on a gang of cowardly thugs.  Those "wannabe gangsters," as Ring referred to them, better thank their lucky stars that the 33-year-old martial artist didn't decide to dish out some street justice while waiting for the cops to arrive.  Nothing is more effective in deterring muggers from re-offending better than being put in a rear naked choke hold by a professional mixed martial artist.  
Original Story:
http://feedproxy.google.com/~r/LastAn...
MORE FROM YARDBARKER
MMA News

Delivered to your inbox

You'll also receive Yardbarker's daily Top 10, featuring the best sports stories from around the web. Customize your newsletter to get articles on your favorite sports and teams. And the best part? It's free!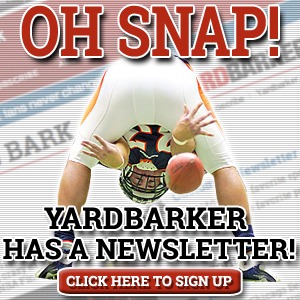 Latest Rumors
Best of Yardbarker

Today's Best Stuff

For Bloggers

Join the Yardbarker Network for more promotion, traffic, and money.

Company Info

Help

What is Yardbarker?

Yardbarker is the largest network of sports blogs and pro athlete blogs on the web. This site is the hub of the Yardbarker Network, where our editors and algorithms curate the best sports content from our network and beyond.