Originally written April 28, 2013 on
hov-mma:
Big Country keeps on keeping on! Their may be no greater anomaly in MMA than Roy "Big Country" Nelson. Competing in a sport of super athletes and a division of rangy muscle-bound killers Nelson looks somewhat out of place. To the untrained eye he is just some fat guy with a mullet trying to compete with guys who are much stronger, taller and better than him. Compete though, is exactly what he does. Even though your eyes may tell you one thing when you look at Roy Nelson, reality is something totally different. He is a grappling expert with a dominant top game. He has submissions and the best mounted crucifix in the game, a position in which his build is a massive advantage. Add to that arguably the best chin in the sport and one punch knockout power, Big Country is a real UFC heavyweight contender. UFC 159 was possibly the strangest UFC event of all time. There were eye pokes, referee errors and technical decisions. Even before the event welterweight Nick Catone was forced to pull out of his fight due to dehydration. Then add in a freakish broken thumb of Yancy Medeiros and a gruesome snapped toe of light-heavyweight king Jon Jones to the mix and one could be forgiven for thinking the night was a carefully directed Tarantino blockbuster. If that were the case Roy Nelson would certainly be the lead character with everyone else in support. Jones, although victorious, didn't really progress due to Saturday nights business. He beat a guy who he was supposed to beat and left with a nasty broken toe which will surely see him out of action for a number of months. In the co-main event Michael Bisping was the dominant victor but after losing three title eliminators his win won't move him any closer to the top. The same could be said for Phil Davis who made easy work of Vinny Magalhaes. He would need a more dominant victory over a stronger opponent to move up his stacked division. Coming into the event Jim Miller was probably the guy best set to climb the rankings but Strikeforce import Pat Healy had other ideas. Healy stopped Miller late in the fight after a great display of heart and skill. There is no question that Nelson made the biggest move. His opponent, Cheick Kongo, came into the fight with a reputation of a fighter with some heavy hands but not the strongest of chins. Not a very good combination against someone with Nelson's qualities. The fight started as a lot of heavyweight fights tend to do these days with Nelson pushing Kongo up against the fence and working for position - without much action. The referee quickly ended that and put them back in the center of the cage. That was all it took. Big Country backed his opponent up before unleashing a monstrous over-hand right which dropped Kongo. That was followed by another right hand which left the Frenchman catatonic and ended the fight midway through the first round. Immediately after the fight Nelson called for a shot at the title. "I want that gold." Nelson willingly told Joe Rogan and in the post fight press-conference UFC president Dana White, who has admitted in the past to not being Nelsons biggest fan, stated that his next fight would be against one of the divisions top contenders – Daniel Cormier or Mark Hunt. A fight which would move Nelson to the verge of a shot at the heavyweight belt. "I'm there! Whatever. I want to fight the best in world and fighting Daniel, he's an Olympian, I'm more than happy to welcome him to the UFC. Then as for Mark Hunt, if he can get past JDS, that would be great. If he doesn't? I'd still fight Mark Hunt because I know the fans want to see that one. So, I'm all about making everybody happy." Nelson said. Encouragingly Cormier seems more than happy to take the fight. "Hey @danawhite ur right I think Roy nelson and I would be a damn good fight. How about it @roynelsonmma" Cormier tweeted. Their is no doubt about it, the career of Roy "Big Country" Nelson is on the up. He is now possibly just one win away from his wish of fighting for the UFC title. After winning his last three fights all by first round knockout in a sum total of 5 minutes and 52 seconds Nelson is not only a huge fan favorite but also one of the most explosive and dangerous men in the game. He may not look it, but Big Country is a match for anyone in MMA today. Sean Sheehan @SeanSheehanBA
Original Story:
http://www.hov-mma.com/2013/04/whats-...
MORE FROM YARDBARKER
MMA News

Delivered to your inbox

You'll also receive Yardbarker's daily Top 10, featuring the best sports stories from around the web. Customize your newsletter to get articles on your favorite sports and teams. And the best part? It's free!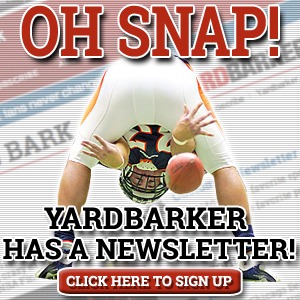 Latest Rumors
Best of Yardbarker

Today's Best Stuff

For Bloggers

Join the Yardbarker Network for more promotion, traffic, and money.

Company Info

Help

What is Yardbarker?

Yardbarker is the largest network of sports blogs and pro athlete blogs on the web. This site is the hub of the Yardbarker Network, where our editors and algorithms curate the best sports content from our network and beyond.