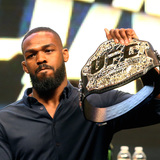 Jon Jones may be facing a lengthy suspension for failing a drug test but he insists he has not used steroids and seemed quite serious about it.After defeating Daniel Cormier at UFC 214 to regain the light heavyweight belt, news broke that Jones tested positive for the steroid Turinabol after his weigh-in the day the day before the fight. Despite the test results, Jones says he would...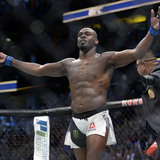 Jon Jones finally broke his silence with a tweet sent on Sunday, marking his first public words since the news emerged that he tested positive for a steroid prior to his fight with Daniel Cormier at UFC 214.In his tweet sent Sunday afternoon from Albuquerque, the city where he trains, Jones said he felt "blessed" and "grateful." News broke on Tuesday that Jones tested positive for...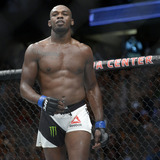 Jon Jones has once again been stripped of a UFC championship belt due to a positive drug test, and most of us are stunned he could be that careless. Fellow MMA fighter Frank Lester, who is teammates with Jones and trains with him, refuses to believe Jones is guilty.Lester wrote on Facebook Tuesday night that he believes Jones' positive steroid test is a "straight set up." He insists...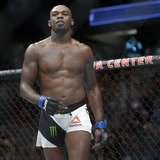 It finally looked like Jon Jones had both his life and UFC career turned around, but we've now learned that is not the case.Jones reportedly tested positive for anabolic steroid Turinabol, according to TMZ Sports. He will now undergo a disciplinary process and could have his title stripped. Remember, Jones defeated Daniel Cormier on July 29 to win the light heavyweight belt, but...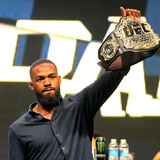 A steroids-related tweet sent by Jon Jones prior to UFC 214 has gone viral following the UFC star's failed drug test.On Tuesday, news emerged that a sample taken from Jones prior to his fight against Daniel Cormier during last month's UFC event tested positive for the steroid Turinabol. That makes a tweet Jones sent on July 21 incredibly ironic.Leading up to the fight, Jones posted...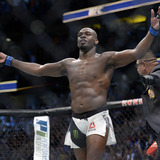 This past Saturday at UFC 214, Jon Jones returned after a lengthy absence and defeated his career rival Daniel Cormier to win the UFC light heavyweight championship. After a having a very turbulent past few years Jones has reclaimed his championship and his claim as one of the best fighters in UFC. While this was one of the best moments in UFC all year, the most noteworthy moment...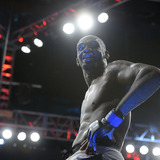 Jon "Bones" Jones knocked out Daniel Cormier in the third round of Saturday night's fight at UFC 214, accomplishing that feat with a brutal kick to the head, a left cross and a flurry of elbows.Jones regained the title belt he once held — for the UFC's light heavyweight division — and was classy in victory, giving Cormier credit for being the previous champion and holding the belt...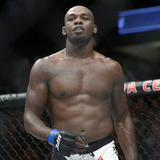 Jon "Bones" Jones is, once again, the UFC light heavyweight champion, after recapturing the belt he once held via defeating Daniel Cormier by knockout at UFC 214.Jones improved to 2-0 lifetime against Cormier — his rival — dominating the third round in a fight that was close during the first two stanzas.Bones stuck to a solid gameplan that included a lot of kicks throughout — most...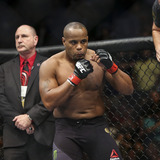 Daniel Cormier's hated rival, former champion Jon Jones, couldn't resist the opportunity to rip the light heavyweight champion following his controversial weigh-in for UFC 210 on Friday.Cormier, who is defending his title on Saturday against Anthony Johnson in Buffalo, New York, initially weighed 1.2 pounds over the allowable limit the first time he stepped on the scale, but made...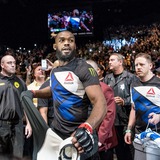 Jon Jones is currently serving a year-long suspension from MMA for doping. Despite being out of MMA for a year, the 29-year-old fighter is keeping busy in interesting ways. What are those interesting ways? Well, he's been telling people about he would get drunk leading up to fights and how his last-second removal from UFC 200 was over sex pills. The drinking part is an interesting...
MORE STORIES >>
MMA News

Delivered to your inbox

You'll also receive Yardbarker's daily Top 10, featuring the best sports stories from around the web. Customize your newsletter to get articles on your favorite sports and teams. And the best part? It's free!