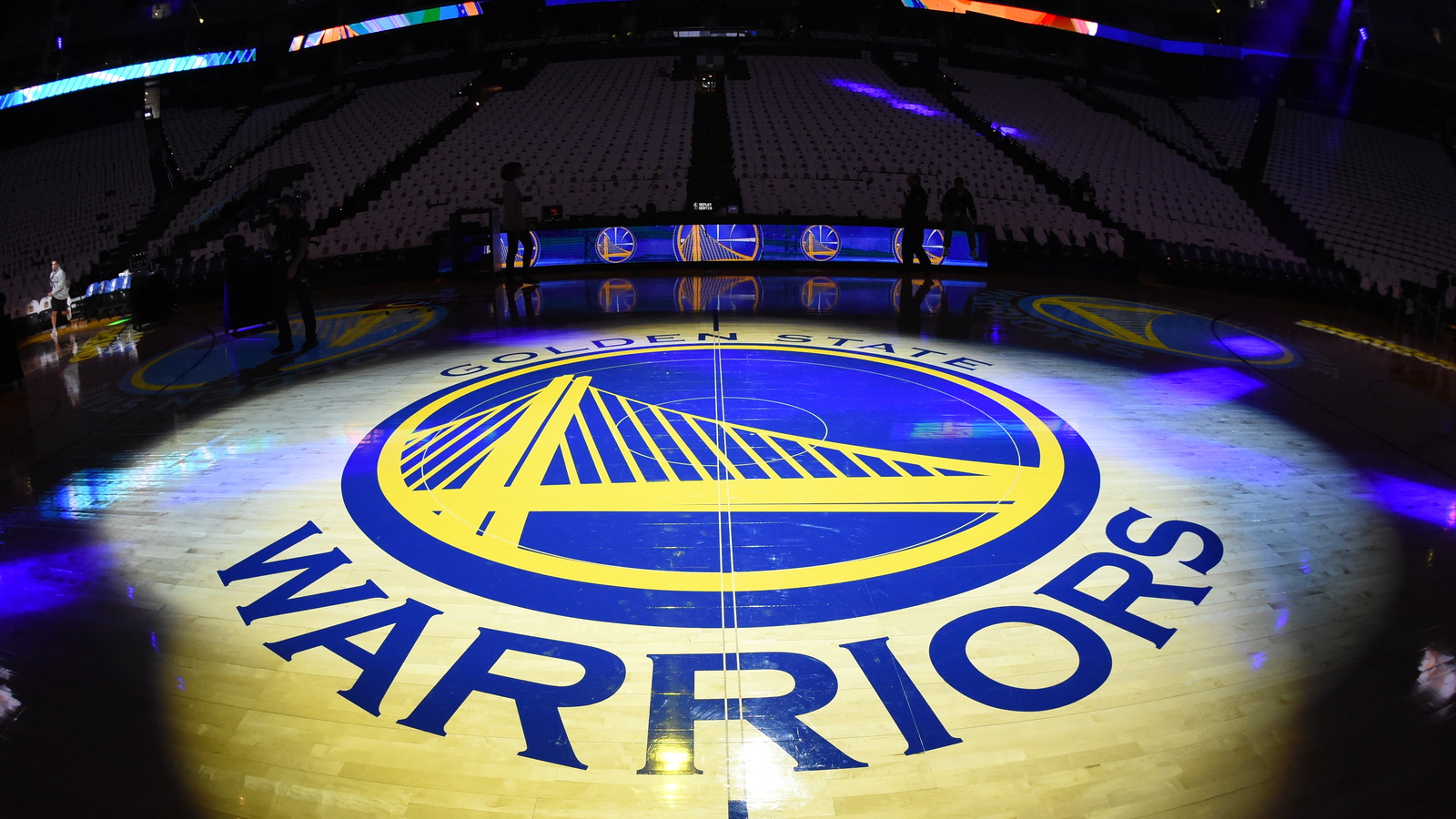 Is there trouble afoot behind the scenes with the Warriors?
Andrew D. Bernstein/NBAE via Getty Images)
The Golden State Warriors have been in a bit of funk of late, going 5-5 in their last 10 games. The team did manage to snap a three-game losing streak Tuesday with a win over the Philadelphia 76ers, but there are now whispers that things may not be quite right behind closed doors.
"Is this malaise of theirs about not feeling motivated, not thinking they have something to play for," ESPN's Ethan Strauss said on this week on a "True Hoop" podcast. "Is it just being tired? There's one guy in particular on the team that keeps saying the same thing to me, and I can't say who he is, but he keeps saying 'We've got problems and it ain't basketball.'"
Strauss speculated some of those problems may stem from the understandable disruption from the addition of Kevin Durant paired with the Warriors' extended run of success.
"Somehow there's an element of being villains and it being an experiment we haven't seen before and it not totally working and being bulky with also the sense of they've been going at it a while and there's going to be a burnout and a potential flame out," he said.
The absence of Luke Walton was also suggested as a potential issue. The current Los Angeles Lakers coach excelled last season running the team when Steve Kerr missed the first 43 games of the Warriors' record-breaking season due to complications from back surgery.
"They played the best basketball they ever had when Kerr was not coaching the team, when Luke was letting them do a lot of what they really wanted and Draymond (Green) was essentially player-coach and that has ratcheted up the tension, I believe, between those two figures," Strauss said. "And so it's so hard to say."
The Warriors (53-14), despite all the purported behind-the-scenes drama, nevertheless remain among the favorites to win the NBA title. As the saying goes, winning cures every problem — even if there are locker room rifts — and there's no reason to suspect the Warriors won't be able to right the ship.
QUIZ: Name every player on the 2015-16 Golden State Warriors roster
The 2015-16 Golden State Warriors famously went 73-9 in the regular season to become the best regular season team in NBA history. Of course, they went on to cough up a 3-1 series lead in the NBA Finals to the Cleveland Cavaliers, spoiling their bid for immortality. Can you name every player on the GSW roster that season?
Last names are acceptable as answers.
MORE FROM YARDBARKER
Warriors News

Delivered to your inbox

You'll also receive Yardbarker's daily Top 10, featuring the best sports stories from around the web. Customize your newsletter to get articles on your favorite sports and teams. And the best part? It's free!