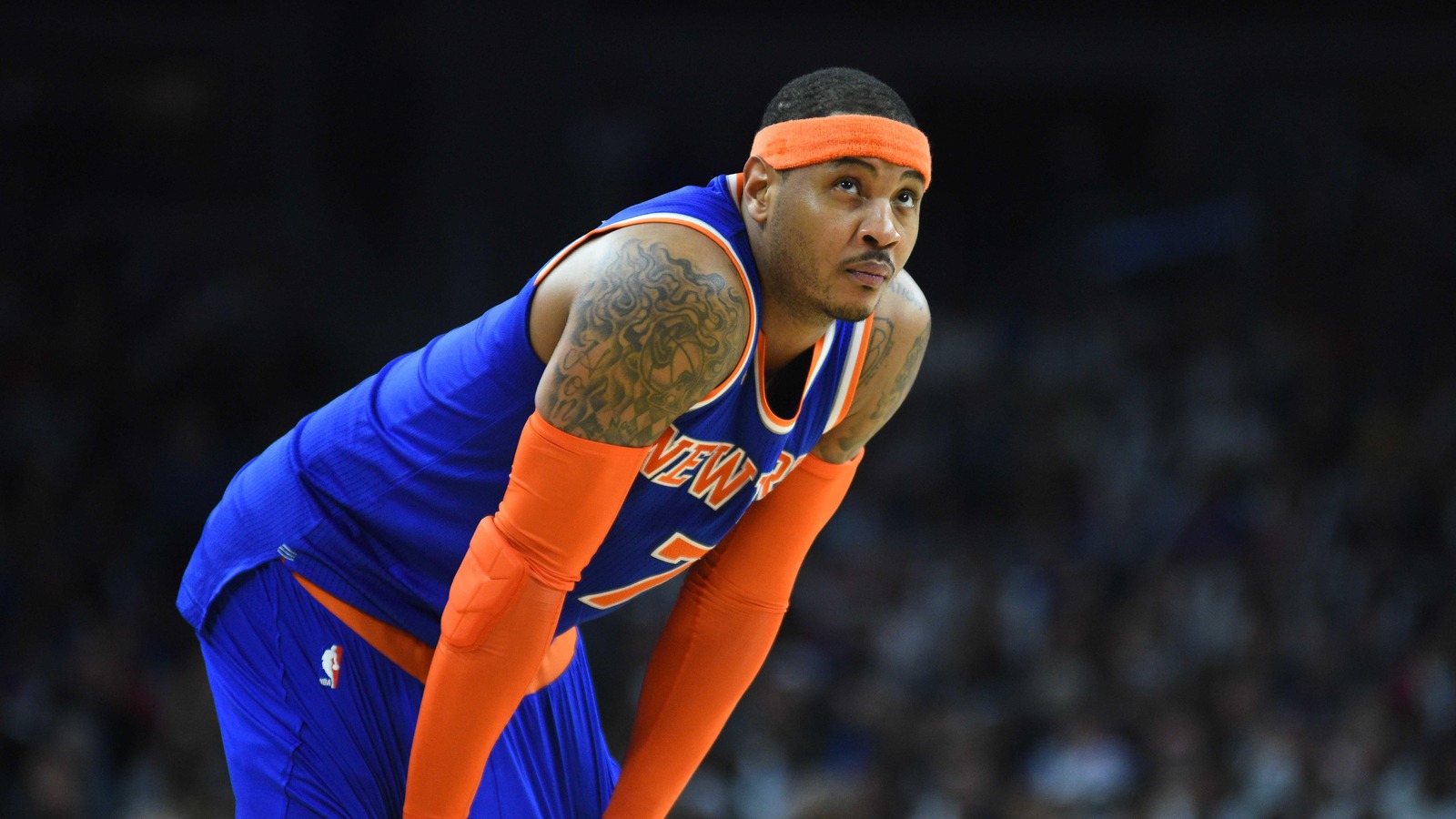 Carmelo Anthony knows the future of the Knicks looks grim.
Tim Fuller-USA TODAY Sports
New York Knicks forward Carmelo Anthony had to admit that he has started to question if he'll ever be a part of a New York Knicks team that contends for a championship.
Anthony said Monday that he thinks about missing out on the playoffs and not being on a contender frequently.
"Honestly, I think about it a lot," Anthony admitted, via Frank Isola of the New York Daily News.
Anthony hasn't played in the playoffs since 2013, the year the Knicks notched their only playoff series win since 2000. He won't be there this year either, and he conceded that he misses it a lot.
"I want to be there," Anthony said. "So I don't have to look at somebody else's situation and say oh, I miss that or I want that or I need that. Like, it is what it is. That's a part of who I've — over my 14 years — I've made myself part of that. Pride myself on that, in wanting to be in those situations."
It's become quite clear that the losing and drama have begun to take their toll on Anthony. This summer may well see him leave New York, and in his mind, it doesn't sound like it would come a moment too soon.
MORE FROM YARDBARKER
Knicks News

Delivered to your inbox

You'll also receive Yardbarker's daily Top 10, featuring the best sports stories from around the web. Customize your newsletter to get articles on your favorite sports and teams. And the best part? It's free!