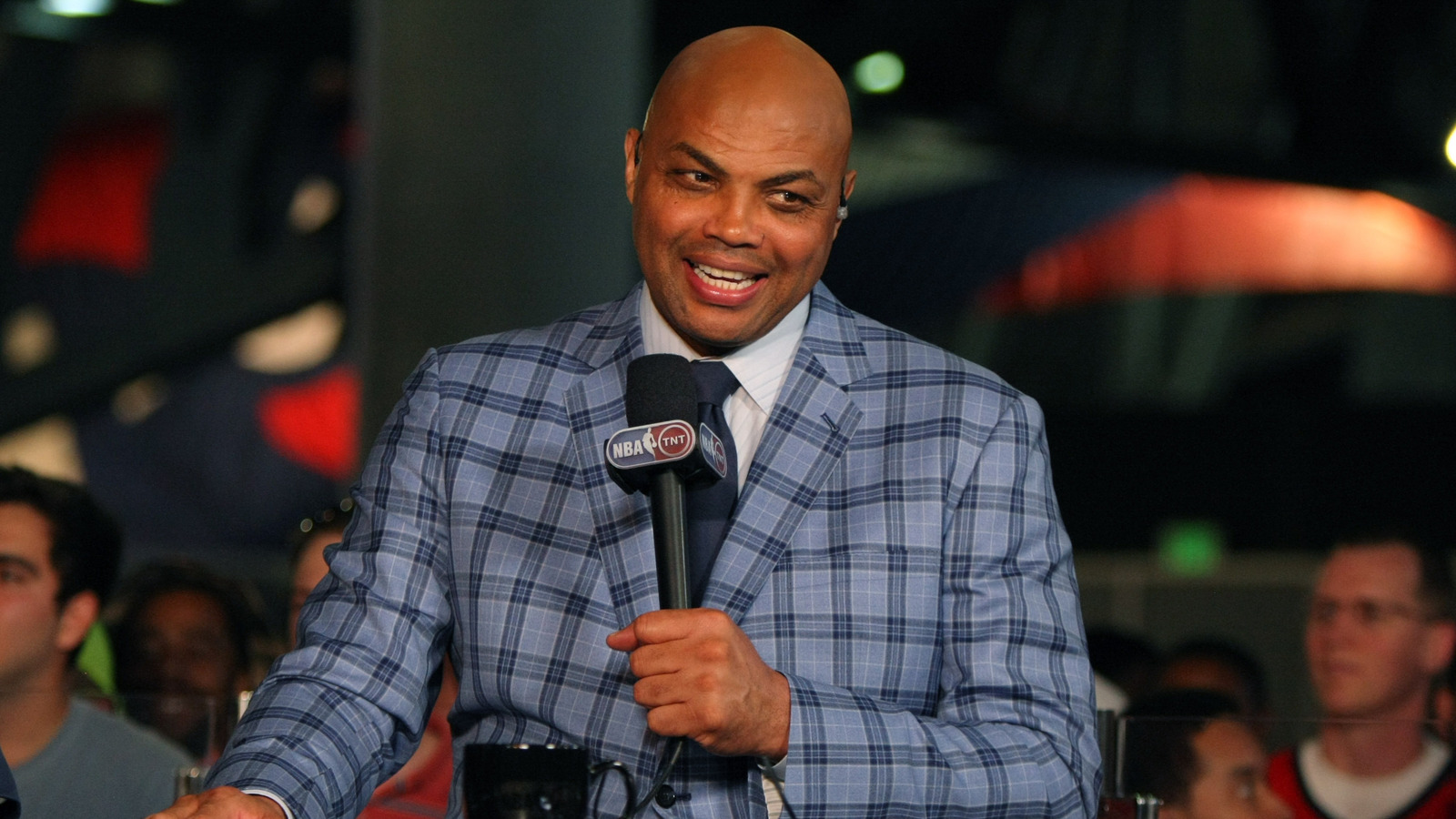 May 20, 2015; Atlanta, GA, USA; Former NBA player and current TNT television personality Charles Barkley prior to game one of the Eastern Conference Finals of the NBA Playoffs between the Atlanta Hawks and the Cleveland Cavaliers at Philips Arena. 
Brett Davis-USA TODAY Sports
The NBA have introduced custom Twitter emojis for the 2017 NBA All-Star Game. Every player on both the Eastern Conference and Western Conference squads have their own custom emoji, which will allow fans on social media to amuse themselves throughout All-Star Weekend.
The NBA introduced the player emojis in a series of tweets on Thursday night, announcing they were live on Twitter.
NBA on TNT personalities who will be part of the network's All-Star Weekend coverage also were afforded their own nifty emoji, which is pretty cool.
Well, there's one media member who probably isn't thrilled with NBA All-Star media personality emoji bit: Charles Barkley.
Why? Because, just like last year, Sir Charles' emoji alias is a partially eaten doughnut.
Oof.
The "Inside the NBA" studio crew aired a segment during Thursday's coverage to introduce the NBA All-Star Game-themed emojis. Barkley, renowned for his hatred for all things social media, was afforded yet another opportunity to rail against all this highfalutin Internet stuff.
"I don't even know what an emoji is," Barkley proclaims before adding he's "never going to do Twitter, Facebook or Instagram."
Odds are no one really expected Barkley to suddenly change his mind about social media after railing against it for so long. But it's always entertaining to hear Barkley play the role of curmudgeon while ripping things he doesn't like … of which there are many.
MORE FROM YARDBARKER
NBA News

Delivered to your inbox

You'll also receive Yardbarker's daily Top 10, featuring the best sports stories from around the web. Customize your newsletter to get articles on your favorite sports and teams. And the best part? It's free!