Danny Ainge owns a reputation as a crass-maneuvering son of a ***** who's more difficult to deal with than a double-breaking putt at Augusta. But he also has a more sensitive side, which could help Jeff Green sign with the Boston Celtics for a slight hometown discount.Green's agent, David Falk, called Boston "a great environment" for Green and said he has a great relationship with Danny Ainge that has built up a lot of "goodwill" through the years. (Boston Herald)
"I have to do my job, and part of my job is listening to offers," Falk said. "But unlike almost everyone else in the business, I don't worry about what number the guys get drafted; I worry about being in the right environment. I think Jeff in Boston's a great environment for him. We just have to work out the business side."You know, in my 38 years in this business, I've written an owner a letter twice to commend him on the job of a general manager. One time was in Utah with Kevin O'Connor (who handled a situation with Jeff Malone differently after there had been some friction) and the second time was with Danny."I thought the way Danny managed Jeff's injury situation was beyond professional. It was special to me, and I went out of my way to let Wyc (Grousbeck) know how much I appreciated it. I'm a person who puts a lot of stock in goodwill, so to me Danny Ainge has earned a lot of goodwill. It doesn't mean we're going to do it for free, but I really feel good about the situation."
Besides the fact that he'd be willing to swim in the ocean off Antarctica in order to improve the Celtics, Ainge succeeds for a number of reasons. One of them, apparently, is an ability to treat his players well. We always hear about trade rumors, about players almost being shipped here or nearly being dealt there, and perhaps we feel that Ainge isn't loyal. But Green, with no contract, spent a significant portion of last season around the Boston Celtics. That isn't entirely Ainge's doing, but I imagine he deserves some of the credit, which is likely partly why Falk felt Ainge's handling of the situation was so "beyond professional."Green's situation last season spoke volumes about the Celtics organization. He'd played just 26 regular season games and 10 playoff games with the Celtics, but he spent the season shuttling between his home in D.C. and the Celtics' locker room. It didn't take Green long to feel welcomed by the Celtics, to feel like part of their family.I know, this is where people throw their shoes at my head and shout, "BUT AINGE TRIES TO TRADE EVERYONE! ALL HIS PLAYERS HATE HIM BECAUSE HE TRIES TO DEAL THEM AWAY!" To those people, I reply: Ainge is a general manager. His job is to explore every avenue to improve the Celtics and sometimes take a left turn that certain players within the organization might not like. For those who believe Ainge is universally hated by all his players, consider this:Because of all the Rajon Rondo trade rumors that swirl like a cotton candy machine (not to mention the whole "HE TRADED MY BEST FRIEND FOR A STEAMING PILE OF JEFF GREEN" saga), it's easy to think Rondo harbors serious ill will toward Ainge. But when the Miami Heat finished off the Oklahoma City Thunder in the NBA Finals, Ainge revealed that he and Rondo had been texting throughout the series. And not angry texts filled with frown-face emoticons, either.Through all the wheeling and dealing, Ainge manages to maintain good relationships with most of his players. That's impressive.
Original Story:
http://www.celticstown.com/2012/06/30...
MORE FROM YARDBARKER
NBA News

Delivered to your inbox

You'll also receive Yardbarker's daily Top 10, featuring the best sports stories from around the web. Customize your newsletter to get articles on your favorite sports and teams. And the best part? It's free!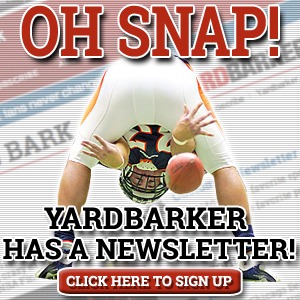 Latest Rumors
Best of Yardbarker

Today's Best Stuff

For Bloggers

Join the Yardbarker Network for more promotion, traffic, and money.

Company Info

Help

What is Yardbarker?

Yardbarker is the largest network of sports blogs and pro athlete blogs on the web. This site is the hub of the Yardbarker Network, where our editors and algorithms curate the best sports content from our network and beyond.