Found April 04, 2013 on Pass The Pill:
DeAndre Jordan and Black Griffin have been bickering on the sidelines while Jordan has stated he wants nothing to do with coach, Vinny Del Negro The Los Angeles Clippers have been one of the best feel good stories in the NBA this season. They just notched their 50th win and are considered to be serious contenders coming out of the Western Conference. However, some of the members of "lob city" have had some immaturity issues that is starting to come to the forefront. DeAndre Jordan and Blake Griffin have been bickering at each other on the sidelines and Jordan has now said he wants nothing to do with coach, Vinny Del Negro. Via LATimes: The feel-good Clippers are gone, with DeAndre Jordan and Blake Griffin's immaturity dragging the team down. Jordan wants nothing to do with Coach Vinny Del Negro because he blames Del Negro for burying him on the bench. He (Jordan) wants the ball like any great player, but when it doesn't go to him, he pouts. He's 24. Most of the time the ball goes to Griffin, but he's concerned only about the times when it doesn't. The other night in Sacramento, Griffin and Jordan exchanged words on the bench. Griffin told Jordan he best never again stare him down as he did when Griffin failed to give Jordan a good pass for a dunk. Everyone else was left to sit there while waiting for the kids to stop bickering. Then surprisingly, Chris Paul's name was brought up. Apparently Blake Griffin and DeAndre Jordan are tired of hearing Chris Paul's voice as well. The pair have also grown tired of Chris Paul's voice, which is understandable at times. Paul, very much like Kobe Bryant — who has turned off Dwight Howard with his out-of-this-world standards — is relentless. He never shuts up. And Jordan and Griffin have become weary of him. When asked about being annoying, Paul smiled and said, "I need to work on being a better leader." Griffin and Jordan should realize what is at stake here. Chris Paul is the best point guard in the game and obviously makes both of them better players. They have a team talented enough to make some noise this season in the competitive Western Conference. Both need to grow up fast or this could spell for an early exit in the playoffs. The post DeAndre Jordan and Blake Griffin bickering, want nothing to do with Vinny Del Negro appeared first on Pass The Pill - Kings of Hoops.
Original Story:
http://sports-kings.com/passthepill/d...
THE BACKYARD
BEST OF MAXIM
RELATED ARTICLES
THAT'S NOT ENOUGH
The Clippers are one win away from capturing the franchise's first division title, but blake Griffin doesn't want a banner for it in the Staples Center. Find out why.
    I'm not sure whether or not this is a huge problem, or just a close-knit group of players arguing like any brothers would. Either way, reports are coming out of Los Angeles that Clippers big men Blake Griffin and Deandre Jordan have gotten into a notable argument while on the bench during games. Also, it appears that Jordan wants nothing to do with head coach Vinny Del Negro...
Los Angeles Clippers star Blake Griffin is young, incredibly talented, filthy rich, one of the best players in the NBA, and as far as the world knows not married--so why shouldn't he date a model? There is no telling for certain if he is (just yet), but there is reason to believe that the 24-year old Mayor of Lob City is hooking up with a model, WestVelyn Snipes. At a family...
Blake Griffin made some ears perk up this week when he insisted the Clippers should not hang a division championship banner in the Staples Center. While teammate Caron Butler might have disagreed with him, they both expect bigger things than a division title. But as far as Griffin's comments are concerned, he is very correct.In the NBA, the Lakers and Celtics hang banners for...
Could internal fighting be at the root of the Clippers recent struggles? The Clippers had been on a downturn as of late, but picked things back up again on Wednesday night with a win against the Phoenix Suns. But a recent report suggests that infighting between both players and coaches might be eroding the team chemistry that was given much of the credit for the team thriving in...
A day after the Los Angeles Clippers lost to the Indiana Pacers, Blake Griffin was still upset with his team's effort.
The Clippers are no doubt proud of their 2012-13 season — the team's first 50-win season — but that doesn't mean they want to be embarrassed by their rivals, the Lakers. The Clippers have a six-game lead on the Golden State Warriors in the Pacific Division, and as long as they hold on through the next six games, Los Angeles will win their first division title. The Clippers...
There is ongoing tension and bickering among some of the Clippers starters as well as between DeAndre Jordan and head coach Vinny Del Negro despite the team's franchise-best 50 win season and counting. According to the Los Angeles Times: Jordan wants nothing to do with Coach Vinny Del Negro because he blames Del Negro for burying him on the bench… he [believes he] would be...
PLAYA VISTA, Calif. Eventually, the Clippers are going to win their franchise-record 50th game. But right now, with seven games left in the regular season and the playoffs quickly approaching, theyve got bigger concerns. Intensity, for one. The Clippers play the bottom-feeding Phoenix Suns on Wednesday night at Staples Center hoping to put their latest slump behind them. The Clippers...
LOS ANGELES (AP) -- DeAndre Jordan had 20 points and 12 rebounds, Chris Paul added 14 points and 12 assists, and the Los Angeles Clippers led all the way in beating the Phoenix Suns 126-101 on Wednesday night for their franchise-record 50th win. Willie Green and Caron Butler scored 15 points each, and Blake Griffin had nine points, seven assists and five rebounds to help the Clippers...
The Clippers got their franchise-record 50th victory in their fourth try. It didn't come without some fireworks that had nothing to do with celebrating. DeAndre Jordan had 20 points and 12 rebounds, Chris Paul added 14 points and 12 assists, and Los Angeles led all the way in beating the last-place Phoenix Suns 126-101 on Wednesday night as tempers flared in the fourth quarter...
Clippers News

Delivered to your inbox

You'll also receive Yardbarker's daily Top 10, featuring the best sports stories from around the web. Customize your newsletter to get articles on your favorite sports and teams. And the best part? It's free!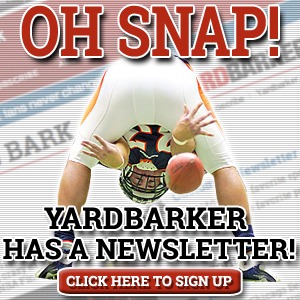 Latest Rumors
Best of Yardbarker

Today's Best Stuff

For Bloggers

Join the Yardbarker Network for more promotion, traffic, and money.

Company Info

Help

What is Yardbarker?

Yardbarker is the largest network of sports blogs and pro athlete blogs on the web. This site is the hub of the Yardbarker Network, where our editors and algorithms curate the best sports content from our network and beyond.