Found October 03, 2013 on FatManWriting:
It is so easy to blog on the negative things that athletes do; heck--its more entertaining. DeMarcus Cousins has been one of those guys in the past, but it appears that he may be working on changing the general perception people have of him. How? By donating a cool million to charity after signing his new contract extension. @GoSportsBlog/Twitter Rather than go for big money and have a better chance at a championship somewhere else Cousins opted to sign an extension with the Kings--a 4-yr, $62 million deal (not bad for a day's work, right).  Following the signing the team had a short press conference. Towards the end (around the 13:30 mark) it looks like the whole thing is over, but it is clear that Cousins has something else to say. He just isn't sure how to bring it up. So he just says it: This immediately makes him one of my favorite players. You often here about guys making appearances for charities and donating some m...
Original Story:
http://feedproxy.google.com/~r/blogsp...
THE BACKYARD
BEST OF MAXIM
RELATED ARTICLES
DeMarcus Cousins catches a lot of heat for his attitude and demonstrative ways on the basketball court, so I found it fitting to praise him for something awesome he didn't have to do. Cousins of course just signed a huge four year $62 million extension.  The Kings center will earn $4.9 million this season before his huge deal kicks in during the 2014 season. At the end of his...
Sacramento Kings rookie guard Ben McLemore used the team's media day as the perfect distraction for the ultimate prank by enlisting Patrick Patterson as the portable basketball hoop to posterize Travis Outlaw. Poor Outlaw was minding his own business and serving his media obligations when he became the unsuspecting victim of McLemore's monster slam dunk, leaving him...
When the Kings opened training camp at UC Santa Barbara Head Coach Michael Malone made it known that every starting job was up for grabs. "I think we all knew coming into training camp there were a lot of spots open starting positions and the guys have brought it." said Malone. Kings deep at power forward The battle for power forward may be the most competitive position...
Ocean breezes drifted through the open gym doors while the Sacramento Kings ran the final wind sprints of their first practice Tuesday. The tranquility of a seaside training camp provides one more breath of fresh air for the Kings, who are hoping their outstanding summer off the court is a prelude to bigger breakthroughs this season. ''This is a great opportunity for us...
Forgive me for a bit of cynicism. All of the intense harboring and belief that the KIngs have turned the corner has made me want to take a permanent residence next to a toilet. After all, there is so much ********* I can swallow before I can vomit incessantly. Which, naturally, reveals the contents of my stomach to be...wait for it......SACRAMENTO KINGS BASKETBALL! Gotcha. You...
This is how it is done folks. During the Sacramento Kings media day, Ben McLemore & Patrick Patterson took posterizing to the level that it should be at, and poor Travis Outlaw just had to watch it happen to himself. The question remains though, which of these poster dunks is the best? Or Don't forget this reverse poster, of sorts. [H/T Bleacher Report] Article found...
This wasn't quite Larry Bird at the 1988 NBA All-Star Shootout, but it was still pretty cool. Chris Mullin needed to hit nine 3-pointers to win a contest with current NBA players at Sacramento Kings training camp. So he did — nine in a row, in fact, followed by three more. In all, the 50-year-old drained 14 of his first 15 shots. Kings center DeMarcus Cousins was impressed, while...
The Kings had a little fun during media day. Patrick Patterson is playing the role as the goal, he sets up Travis Outlaw and Ben McLemore does the rest: Follow Mark Gunnels @RealMarkGunnels Facebook.com/FullScaleSports Twitter: @FullScaleSport
Tweet In early September, the Sacramento Kings hired Hall-of-Fame guard/forward Chris Mullin to be an advisor to their front office. Though I have no idea what that job actually entails, it apparently requires Mullin's presence at Kings' training camp. While at camp at UCSB this week, the 50-year-old Mullin decided to put on a little […]
The Sacramento Kings have headed south for the first week of their training camp making the six-hour drive all the way down from the capital of the Golden State to the campus of the University of California Santa Barbara for their first practices and scrimmages under new head coach Mike Malone. As we saw in Thursday's brief glimpse into the Washington Wizards' workouts though...
If you don't land a top SG, be very careful with injury risk players like Danny Granger, Monta Ellis, Eric Gordon and Kevin Martin!  The middle of the pack is all so close that you have the ability to wait and take a SG later in the draft.  Arron Afflalo and Gordon Heyward are consistent performers who give a little bit of everything and someone like MarShon Brooks could really...
Chris Mullin can still shoot. Following practice Thursday, the Sacramento Kings put on a 3-point contest to the satisfaction of students at UC Santa Barbara, where they are currently holding training camp. Despite going up against DeMarcus Cousins, Jimmer Fridette and rookie Ben McLemore, the Hall of Famer and current Kings advisor put on a show, shooting 14-15 from downtown. The...
Kings News

Delivered to your inbox

You'll also receive Yardbarker's daily Top 10, featuring the best sports stories from around the web. Customize your newsletter to get articles on your favorite sports and teams. And the best part? It's free!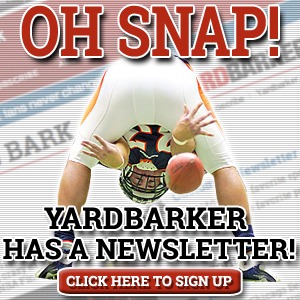 Latest Rumors
Best of Yardbarker

Today's Best Stuff

For Bloggers

Join the Yardbarker Network for more promotion, traffic, and money.

Company Info

Help

What is Yardbarker?

Yardbarker is the largest network of sports blogs and pro athlete blogs on the web. This site is the hub of the Yardbarker Network, where our editors and algorithms curate the best sports content from our network and beyond.