Found November 21, 2013 on isportsweb.com:
Entering the night, the Dallas Mavericks were off to a 5-0 start at home and were fifth in scoring (105.7). Four teams were scoring more than the Mavericks, and one of them, you could find in the visiting locker rooms inside American Airlines Center on Nov. 20…..the Houston Rockets. In front of a national audience, the Rockets were looking to hand the Mavs their first home loss of the season on ESPN. The Rockets entered play, second with 108.8 points per game and both teams were in the bottom 10 in points allowed. All four numbers are going up, after the Mavericks defeated Houston 123-120, erasing an 18-point third-quarter deficit and remaining undefeated at home. Shawn Marion knocked down the go-ahead 3-pointer with 47 seconds left, and Jose Calderon hit two free throws before James Harden's last-second shot came up short. The game matched up two stars for each team as Harden and Dwight Howard pitted against the Mavericks' Dirk Nowitzki and Monta Ellis. Needless to say, the latter two came out victorious. Ellis is starting to be a nice consolation prize after Mark Cuban missed out on Howard. The shooting guard knocked down a season-high 37 points and dished out eight assists. Houston entered the final quarter up 101-87 before Dallas would go on a 14-3 run in the first 5:12 of the period to trail 104-101 as the Rockets called a timeout. Patrick Beverley and Harden would knock down back-to-back threes to push it back to nine with 5:41 left to play. Dallas would end the final 1:45 on a 7-1 run. The Mavericks found themselves down 119-114 after Howard knocked down one free throw. A jumper from Nowitzki and dunk from Marion would lead to another Rockets' timeout. Nowitzki scored a season-high 35 points, 14 of which came in the fourth, grabbed seven boards and recorded four dimes. Chandler Parsons missed a layup out of the timeout before Marion's corner-three shot. Harden had a chance to tie the game with nine seconds left, but missed the back end of the pair and Calderon hit two of his own before Houston's last chance to tie it. The Mavs outscored the Rockets 36-19 in the decisive final quarter. Dallas is off to its best home start since the 2007-08 season. Houston got off to a fast start, leading 40-29 after one, while shooting 75 percent from the field. The Mavericks won the second, but Houston still took a 68-61 lead into the break. With 3:22 left in the third, Houston got out to its biggest lead, 93-75. Nowitzki passed Reggie Miller for 15th on the NBA's all-time scoring list. Coming at the 2:11 mark of the first half, Nowitzki swished in a free throw after the Rockets were called for defensive-three for his 17th point. The Big German got a nice ovation and now sits at 25,298, and is behind Kevin Garnett and Alex English (315) for 13th and 14th. Howard had his best game as a Rocket, scoring 33 points on 12-of-16 shooting, including 9-of-13 from the line, and came down with 11 rebounds. Harden added 23, while Parsons finished with 21 points, five rebounds, four steals, and a career-high 11 assists. Dallas is 8-4 and will host the Utah Jazz on Nov. 22 to close out its three-game homestand. The Mavericks will then play in Denver before returning home for four of the next five. The Mavericks were 6-6 after 12 games last season.      
Original Story:
http://feedproxy.google.com/~r/isport...
THE BACKYARD
BEST OF MAXIM
RELATED ARTICLES
There is a lot of debate about the 2013-2014 NBA season, such as do the Miami Heat have enough desire to repeat, can Derrick Rose come back from his injury, can the Golden State Warriors take that next step, can Garnett and Pierce make the Brooklyn Nets into champions and who is the hottest NBA WAG. While the on-the-court questions have months to resolve themselves, we help you find...
The Dallas Mavericks are off to a good start, but it could be better. With a 97-94 victory over the Philadelphia 76ers on Nov. 18, the Mavericks moved to 7-4 on the season and remained undefeated at 5-0 at home. If you do the math, that means the Mavs are just 2-4 on the road, something coach Rick Carlisle and the team want to improve on. The Mavs have hit the century mark in eight...
One thing that we tend to forget about NBA players is that they are quite the charitable human beings and recently, Dallas Mavericks star Dirk Nowitzki made a pretty big offer to a Hunter Syndrome/MPS charity. We get the full details from IBellieve foundation of Dirk's upcoming good dead regarding a sizable donation to research towards the cure of Hunter's Syndrome: NBA superstar...
Dirk Nowitzki has just passed Reggie Miller who was 16th in scoring. Nowitzki has been an 11 time All-Star, a MVP winner, one NBA championship and arguably the one of the best European player of all time. Nowitzki entered the Mavericks vs Rockets game only needing 16 points shy of Miller's 25,279. The next player Nowitzki has to catch up to is Kevin Garnett who currently plays...
Dirk Nowitzki has moved past Reggie Miller on the NBA scoring list. Nowitzki made a free throw after a technical foul was called against Houston's Dwight Howard on Wednesday night to reach 25,280 points and take over 15th place. Miller, the second-most prolific 3-point shooter behind Ray Allen, scored 25,279 points in 18 seasons with Indiana from 1987 to 2005. The 35-year...
Dirk Nowitzki will go down as the greatest European player ever in the NBA, and now he's simply padding his resume as one of the great shooters the game as ever seen. Wednesday night while shooting free throws, Nowitzki passed Pacers great Reggie Miller on the all time scoring list when a free throw game Dirk his 25,280th career point, which moved him into 15th place on the all...
Dirk Nowitzki was feeling it so much last night that he took time out to get cheesey before knocking down one of his shots. It was either that or the Rocket's defense is so bad it couldn't help but make Dirk break out into laughter. Either way Dirk ended up going 13-20 shooting on his way to 35 points. Aaaaand he wasn't even the teams leading scorer. Mavericks new addition...
Monta Ellis had a season-high 37 points and assisted on the go-ahead basket to spoil Dwight Howard's best offensive night for Houston, and the Dallas Mavericks rallied to beat the Rockets 123-120 Wednesday night. Dallas was down one when Ellis drove and zipped a pass to Shawn Marion in the corner for the go-ahead 3-pointer with 47 seconds left. Houston's James Harden had...
Mark Cuban revealed on Friday that the Dallas Mavericks received a trade inquiry from the Houston Rockets about Dirk Nowitzki, following the Rockets' signing of Dwight Howard. "They didn't make an official offer," Cuban said. "They just asked if we'd trade him. About three hours after Dwight (Howard) signed. It's just something rivals do. "Just, would you trade...
Because this season cannot be measured by wins and losses, I have decided it's beneficial to focus in on key match ups this year.  As this has been dubbed a "season of discovery", this helps us judge improvement as the season progresses.  By doing so we won't get as disappointed when we lose as many games as we could lose.  The match up for the Utah Jazz  game tonight...
  The Dallas Mavericks (8-4) have gotten their monies worth with the addition of Monta Ellis. The guard's averaging 23.3 Pts, the eighth most in the NBA, and 5.7 Ast in his first season with the Mavericks. The Denver Nuggets (5-6) host Dirk Nowitzki and the Mavericks at the Pepsi Center on Saturday, Nov. 22. Notes: -The Mavericks are the third-highest scoring team in the NBA averaging...
Mark Cuban seems to be pretty bitter over the Dallas Mavericks' inability to sign Dwight Howard in free agency, but it seems like there might be something else to the story. Though Cuban said in July that his Mavs were better off without Howard, his reiteration last month that Howard made the wrong decision by […]
Mavericks News

Delivered to your inbox

You'll also receive Yardbarker's daily Top 10, featuring the best sports stories from around the web. Customize your newsletter to get articles on your favorite sports and teams. And the best part? It's free!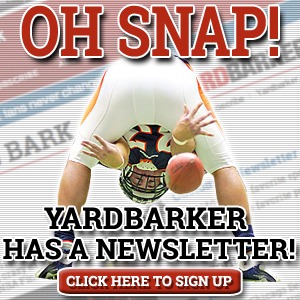 Latest Rumors
The Backyard

Today's Best Stuff

For Bloggers

Join the Yardbarker Network for more promotion, traffic, and money.

Company Info

Help

What is Yardbarker?

Yardbarker is the largest network of sports blogs and pro athlete blogs on the web. This site is the hub of the Yardbarker Network, where our editors and algorithms curate the best sports content from our network and beyond.