Found January 11, 2013 on Fox Sports Florida:
DENVER -- LeBron James opened the door last year on returning to Cleveland. A former Cavaliers coach said he wouldn't be surprised if it happens. "I think LeBron is at that stage where he's challenging himself to motivate him to do something that's maybe more difficult," Denver coach George Karl told FOX Sports Florida before Friday's game against Cleveland at the Pepsi Center. "I could see him maybe doing that (returning to the Cavaliers)." Karl, who coached Cleveland from 1984 to 1986, offered a primary reason why he could see a return by James, an Akron, Ohio, native who played for the Cavaliers from 2003 to 2010 before bolting to Miami when he became a free agent. "I see (Kyrie) Irving maybe being a reason for that," Karl said of the reigning Rookie of the Year, who leads Cleveland in scoring with a 23.5 average. Irving, 20, is a rising star and has a good relationship with James. The two have known each other since James took Irving under his wing when the point guard was 15. "I don't know, man," Irving said when told what Karl said. "Until it happens, I won't really have a reaction to it." When asked if he ever would like to play with James, Irving said, "We'll see." It's been well-chronicled the wrath Cleveland fans have had for James since he left in summer 2010. However, last February, in his third return to Cleveland with the Heat, James left the door open to a return. He can opt out of his contract and become a free agent as soon as summer 2014. "I don't know," James said at the time. "I think it would be great. It would be fun to play in front of these fans again. I had a lot fun times in my seven years here. You can't predict the future, and hopefully I continue to stay healthy. I'm here as a Miami Heat player, and I'm happy where I am now, but I don't rule that out in no sense. And if I decide to come back, hopefully the fans will accept me. Told what Karl said about his belief James could return to Cleveland, Cavaliers coach Byron Scott said: "I have no comment on that." Only two players remain from James' time in Cleveland, center Anderson Varejao and guard Daniel Gibson. Varejao is out with a knee injury and was not with the team in Denver. Gibson wouldn't rule out James' return. "Anything is possible," Gibson said. "The fans are forgiving. Everybody should be forgiving. You never know." Gibson, though, said it's too far in the future that James can become a free agent to speculate. "That's so far down the line for anybody to make a decision or even try to feel like they can say yes or no," Gibson said. "Nobody knows." Gibson still talks by phone to James every now and then. But he said the possibility of James, who won his first championship last season, returning to Cleveland never has come up. "Occasionally, he'll check on me and see how I'm doing, and the same goes for me," Gibson said. "It's mutual respect." James will make two Cleveland appearances this season. The Heat play there March 20 and April 15. Chris Tomasson can be reached at christomasson@hotmail.com or on Twitter @christomasson.
Original Story:
http://www.foxsportsflorida.com/01/11...
THE BACKYARD
BEST OF MAXIM
RELATED ARTICLES
The Miami Heat successfully silenced an enormous amount of critics by winning an NBA championship last season, and they don't want any of us to forget about it. Because of their slow start that has followed incredibly high offseason expectations, the Los Angeles Lakers have drawn a number of comparisons to the 2010-2011 Heat. According to LeBron James and Dwyane Wade, the two situations...
Could LeBron James return to the Cleveland Cavaliers in 2014? The Akron Beacon Journal reports that the franchise is saving its cap space for a possible return of the king. The Ohio newspaper reports that the Cavs will likely sit tight at the trade deadline. From the Beacon Journal: Executives and agents around the league are convinced the Cavaliers won't do anything to jeopardize...
"I think he's Rookie of the Year. He's exceeded all expectations and more. He will become great — he's one of the good point guards we have in our league today. They continue to come, our league is full of really good point guards and he's one of them." What makes him so good? "How under control he is. It's like he's been here before. He's never out of his comfort...
Chris Andersen worked out for the Miami Heat this week, and the team is considering offering him a contract.  Despite his age and the fact that he has not played at all this season, Andersen may be able to help the Heat.  At least former NBA coach George Karl thinks so. Chris Tomasson of Fox Sports' Florida interviewed George Karl, and they talked about Andersen's possible...
PORTLAND, Ore. (AP) -- Wesley Matthews hit a 3-pointer to put Portland in front with 26.9 seconds left and the Trail Blazers hung on to beat the Miami Heat 92-90 for their fourth straight win and ninth straight at the Rose Garden. The Blazers held LeBron James to 15 points, snapping his 54-game streak with at least 20 points that dated back to last season. Miami led by as many...
AUBURN HILLS, Mich. (AP) -- Detroit had just upset the Miami Heat and LeBron James was reviewing the game with reporters when he saved some of his most effusive praise for an unlikely recipient. It was Pistons guard Will Bynum, who at one point this season went three weeks without scoring. "He controlled the game," James said. "We couldn't do anything with him...
(Updates. With AP Photos.) By NOAH TRISTER AP Sports Writer Detroit had just upset the Miami Heat and LeBron James was reviewing the game with reporters when he saved some of his most effusive praise for an unlikely recipient. It was Pistons guard Will Bynum, who at one point this season went three weeks without scoring. ''He controlled the game,'' James said. ...
27-7. That was the number nobody on the Magic specifically talked about following Wednesday's loss to the Nuggets. Jameer Nelson opened up his postgame comments saying he was not going to talk about the foul disparity. Jacque Vaughn deadpanned he was going to talk to George Karl and his staff about learning some of the defensive schemes he used in the game to implement with...
SACRAMENTO, Calif. (AP) -- Mario Chalmers had career highs with 10 3-pointers and 34 points to lead the Miami Heat to a 128-99 victory over the Sacramento Kings on Saturday night. LeBron James had 20 points, seven assists, five steals and a pair blocks for the Heat, who had a season-high point total. Miami got a needed bounce-back win after losing two straight and five of eight...
In this edition of The #NBA Is Tweeting, James White watches paint dry, Kendrick Perkins calls you a cupcake, Rashad McCants reports from China, and Kobe Bean Bryant comes up with one of the greatest hashtags of all-time.  Also, Ricky Rubio enjoys some American football, Patrick Patterson wonders what's up with Lance Stephenson's hair, and JaVale McGee discusses hybrids, but...
NBA News

Delivered to your inbox

You'll also receive Yardbarker's daily Top 10, featuring the best sports stories from around the web. Customize your newsletter to get articles on your favorite sports and teams. And the best part? It's free!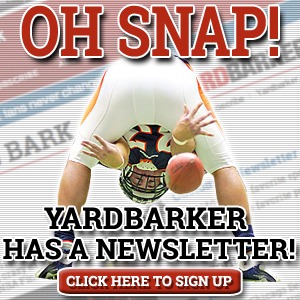 Latest Rumors
The Backyard

Today's Best Stuff

For Bloggers

Join the Yardbarker Network for more promotion, traffic, and money.

Company Info

Help

What is Yardbarker?

Yardbarker is the largest network of sports blogs and pro athlete blogs on the web. This site is the hub of the Yardbarker Network, where our editors and algorithms curate the best sports content from our network and beyond.