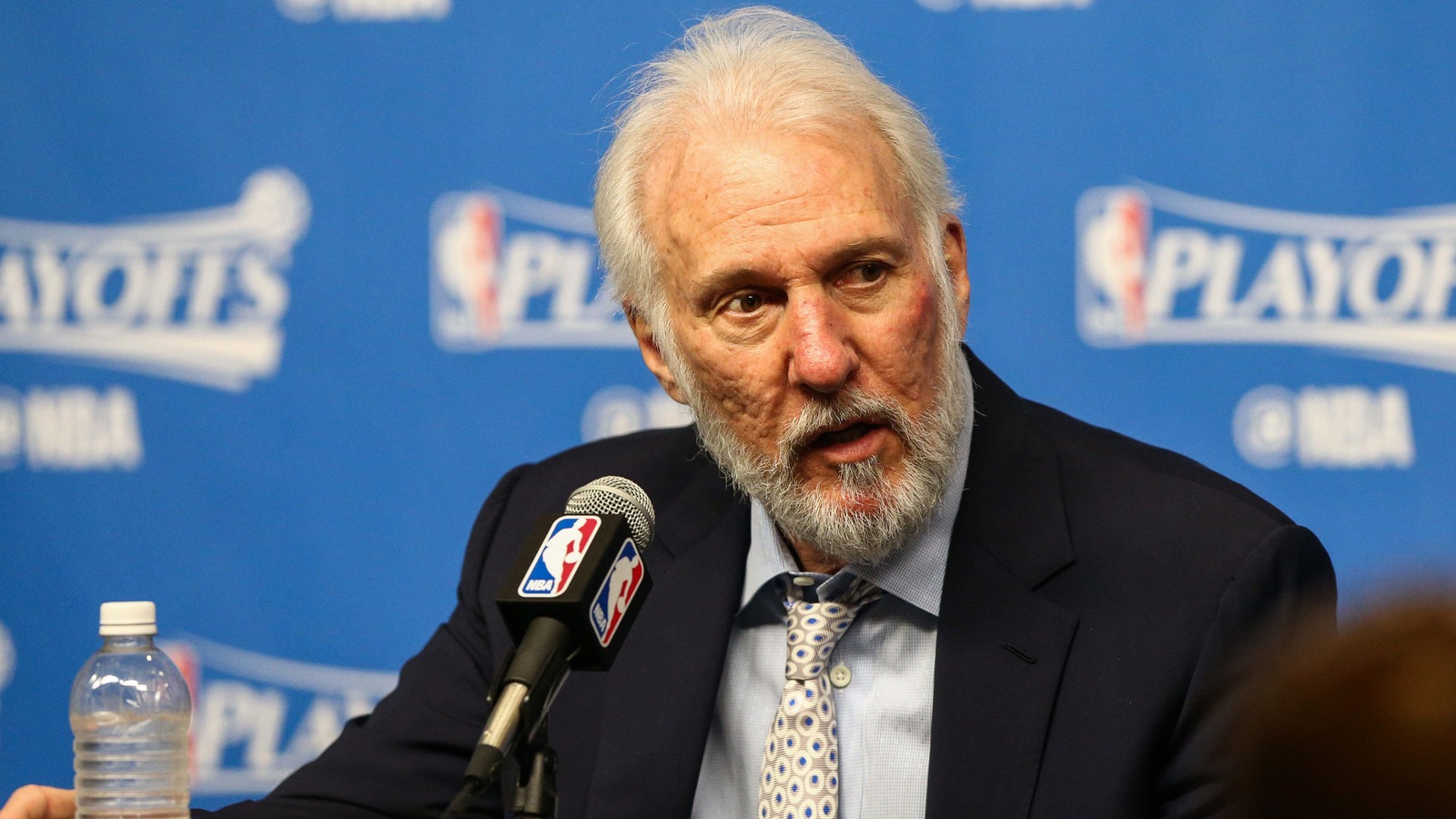 May 7, 2017; Houston, TX, USA; San Antonio Spurs head coach Gregg Popovich talks with media after game four of the second round of the 2017 NBA Playoffs against the Houston Rockets at Toyota Center.
Troy Taormina-USA TODAY Sports
The San Antonio Spurs were left searching for answers after getting crushed 136-100 by the Golden State Warriors in Game 2 of the Western Conference Finals on Tuesday night.
Head coach Gregg Popovich was asked after the game to account for the poor showing. The best theory he could come up with to explain the debacle was that his Spurs did not believe they could win without Kawhi Leonard — their best player — who was out with an ankle injury.
"It's not what I expected. I'm disappointed. And the only way I can process it is … it's not about O's and X's rebounds or turnovers. I think we maybe felt it too much — Kawhi being gone," Popovich said.
"As I watched, I don't think they believed. You have to believe. I don't think as a group they really did. Which means probably a little bit of feeling sorry for themselves. That's the way I process it. I don't think they started the game with the belief, and it showed in the lack of edge, intensity, grunt, all that sort of thing. That was disappointing," said Pop.
"But when you're playing a team as good as Golden State, you're going to get embarrassed if that's the way you come out. And we did."
The only positive for Spurs fans is that Pop is more optimistic for Game 3.
"Game 3, I expect to see a much different team."
Game 3 will be on Saturday, and there's enough time between the games that Leonard is currently questionable for the contest. San Antonio better hope he's healthy for it. And if he isn't, they better start believing they can win even without him.
MORE FROM YARDBARKER
NBA News

Delivered to your inbox

You'll also receive Yardbarker's daily Top 10, featuring the best sports stories from around the web. Customize your newsletter to get articles on your favorite sports and teams. And the best part? It's free!