Found April 02, 2012 on Pass The Pill:
PLAYERS:
Tyreke Evans
,
Marcus Thornton
,
Jason Thompson
,
Jimmer Fredette
,
Isaiah Thomas
,
Thomas Thomas
,
DeMarcus Cousins
,
Paul Westphal
,
Derrick Favors
,
Enes Kanter
,
Devin Harris
,
Al Jefferson
,
Gordon Hayward
,
Alec Burks
,
Paul Millsap
,
DeAndre Jordan
,
Blake Griffin
,
Chris Paul
,
Nick Young
,
Ricky Rubio
,
Derrick Williams
,
Michael Beasley
,
Wesley Johnson
,
Kevin Love
TEAMS:
Sacramento Kings
,
Utah Jazz
,
Los Angeles Clippers
,
Minnesota Timberwolves
I just saw the Sacramento Kings play in Salt Lake City against the Utah Jazz, and while I was there to watch my favorite team play in their home building for the first time, I was also excited to see the young and exciting Sacramento Kings. The Kings are not having a very good season. They are 18-34, and are last in the Pacific Division. But unlike other teams that are bad, they have some young stars to look towards who can turn them into contenders out west within 3 years. First off, they have Tyreke Evans, the 6'6 point guard/shooting guard who is averaging 17 points, 5 rebounds and 5 assists per game. He is only in his 3rd season in the NBA, but he is already proving to be one with a very bright future in the NBA. His size, strength, and ball handling abilities make him to be a very scary player. Even though he has regressed statistically from his rookie season, there is no reason to not think that Tyreke Evans won't be a huge part of some future Sacramento Kings playoff success. Another key player they have is  shooting guard Marcus Thornton who is averaging 19 points, 3.8 rebounds and 2 assists per game. He is a great complimentary player to Tyreke Evans and is a reason why Evans' numbers are down in the scoring department. He is a very explosive 2 guard, and he is only in his 3rd season in the NBA. After Thornton and Evans, you have Jason Thompson in the paint. The 6'11 25o pound power forward has a lot of potential, and keeps getting better every game. Currently in his 4th NBA season, Thompson is starting to look more and more like a legitimate go to option in the paint for the Sacramento Kings. He is currently averaging 8.8 points per game on the year, but over his last 9 games, he's been averaging 13 a game and had 3 games with 19 or more points. Thompson is still young, and he's going to continue to improve his game and turn into a very dangerous post player. In addition to these rising stars, the Kings also have two promising rookies in Jimmer Fredette and Isaiah Thomas. Thomas is a pure point guard, and he's proving that he's a legit point guard in the NBA. Averaging 10 points and 3.7 assists per game in just under 24 minutes of action per game. Not bad for the final pick of the 2011 NBA Draft. The Kings still need a true point guard, something that Evans really is not, and they may have their guy in Isaiah Thomas. As for Jimmer, he's still finding his role and place in Sacramento. In 18 minutes of action per game, Jimmer averages a meager 7 points per game and 1.7 assists per game. But the Kings don't really run a system that seems to fit his style either. They are a more up and down tempo team and they seem to want Jimmer to be a point guard that plays that style. No matter how good Jimmer gets at passing the ball and running an offense, his shot will always be his forte. If the Kings can figure a way to utilize his shooting abilities more, the Kings will really have something going. There is one player who I am yet to mention who is the real key to whether or not Sacramento becomes a championship contender within 3 years. That would be the explosive and freakishly talented DeMarcus Cousins. Cousins is in his 2nd season in the NBA and he's already averaging a double-double. He currently average 17.7 points and 11.1 rebounds per game. Standing at 6'11 and weighing at 270 lbs, Cousins is a force in the paint and along with all those good scorers and shooters on the perimeter, Cousins is able to flourish in the paint without being double teamed too often. He has all-star potential, but does have the tendency to be immature and act childish. He had a run on with coach Paul Westphal earlier in the season, and is said to be a reason for why he got fired. Cousins needs to mature and become a leader on this Kings team. Especially since he has the most potential of anybody on this team. If Cousins can harness his talent and live up to all the potential he has the Kings will really be a force to reckon with for years to come. The Sacramento Kings are flying under the radar this season due to their lack of success, but if you analyze their team, you start to realize that they are a team with loads of potential. With a deep draft this year, the Kings have a chance to further build around the unit that they already have. If they draft well in June, they could really set themselves up to be the next young scary playoff team out west. But how good can they become? What is the potential of this Sacramento Kings team? If you ask me, they have championship potential. I know it sounds far fetched looking at them right now, but they really do have a lot of good things to work with. I think within 3 years, they should be a playoff team for sure, and within 5 years they should be a legitimate contender out west. But even with all this young promising talent budding in California's capital, the Sacramento Kings aren't the only team with young all-star potential on the rise. Teams like the Jazz, Timberwolves, and Clippers are just some of the teams that are in the same position of the Kings, but are also currently better. The Kings have a chance to knock those teams out, but it won't be easy. Utah has a bright future with Derrick Favors, Enes Kanter, Devin Harris, Al Jefferson, Gordon Hayward, Alec Burks, and Paul Millsap.  The Clippers have a bright future with DeAndre Jordan, Blake Griffin, Chris Paul, and Nick Young. The Timberwolves have Ricky Rubio, Derrick Williams, Michael Beasley, and Wesley Johnson to support their centerpiece Kevin Love. The point is this, I could easily write an article about all the potential that those teams have as well. But I chose Sacramento because I think they have the same level of potential, but they are getting less noticed. The Kings truly do have a good thing going in Sac-town, but their fans just need to be patient before seeing their  promising potential turn into actual success. They have the potential to win a championship, but it may not be evident for a few more seasons. Until then, enjoy watching this young team fly up and down the court. It may be fun to watch right now, but in a few years it will also be frightening.  
Original Story:
http://sports-kings.com/passthepill/?...
THE BACKYARD
BEST OF MAXIM
RELATED ARTICLES
Sacramento Kings leading scorer Marcus Thornton left Monday's game against the Minnesota Timberwolves with a bruised calf. Thornton had four points in eight minutes before leaving. The team said he would not return. Thornton entered Monday's game averaging 19.0 points and 3.8 rebounds for Sacramento.
Two of the NBA's best rebounders, Kevin Love and DeMarcus Cousins, are set to renew acquaintances again. Cousins, however, hasn't been much of a factor against Love's Minnesota Timberwolves this season. The home team has won every matchup between Cousin's Sacramento Kings and the Timberwolves heading into Monday night's meeting of last-place teams at Power Balance...
Tyreke Evans had 24 points, 10 rebounds and seven assists and the Sacramento Kings topped the slumping Minnesota Timberwolves 116-108 on Monday night. The Kings opened the fourth quarter with an 11-0 run and never trailed the rest of the way. Sacramento entered the game having lost five of six. The Kings made their free throws in the closing minute to secure the victory and move...
SACRAMENTO, Calif. (AP) -- Marcin Gortat had 20 points and 10 rebounds and Steve Nash added 18 points and 12 assists and the Phoenix Suns defeated the Sacramento Kings 109-100 on Tuesday night. The Suns won their second straight and third in four games to move over the .500 mark (27-26) for only the third time this season. The Suns moved within 1 games of Houston for the Western...
Two of the NBA's best rebounders, Kevin Love and DeMarcus Cousins, are set to renew acquaintances again. Cousins, however, hasn't been much of a factor against Love's Minnesota Timberwolves this season. The home team has won every matchup between Cousin's Sacramento Kings and the Timberwolves heading into Monday night's meeting of last-place teams at Power Balance...
NBA News

Delivered to your inbox

You'll also receive Yardbarker's daily Top 10, featuring the best sports stories from around the web. Customize your newsletter to get articles on your favorite sports and teams. And the best part? It's free!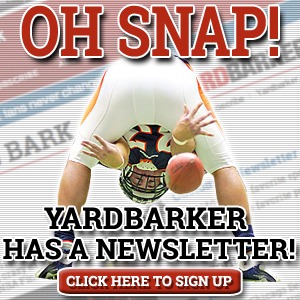 Latest Rumors
Best of Yardbarker

Today's Best Stuff

For Bloggers

Join the Yardbarker Network for more promotion, traffic, and money.

Company Info

Help

What is Yardbarker?

Yardbarker is the largest network of sports blogs and pro athlete blogs on the web. This site is the hub of the Yardbarker Network, where our editors and algorithms curate the best sports content from our network and beyond.