Found February 29, 2012 on Waiting For Next Year:
With 3.5 seconds remaining on the game clock and his team clinging to the smallest of margins, Boston Celtics point guard Rajon Rondo found himself on the bench. With more personal fouls than points attached to his name, Rondo joined the likes of Marquis Daniels and Sasha Pavlovic — mentally hand-in-hand — to watch the final ticks unfold. Their teammate Ray Allen would extend the lead to three after a pair of otherwise automatic free throw attempts. When the Anthony Parker three-point attempt caught front iron and fell back to the earth, the Celtics escaped with a three-point win over the Cleveland Cavaliers. But Rondo, the All-Star, was already donning warm-ups as his spot on the floor was taken by power forward Brandon Bass. The Cavs lost the contest. This very game was one of 66 in this season, a vacuum. But for what would amount to the majority of his 32 minutes on the floor, Rondo was forced to chase around Cavaliers point guard Kyrie Irving as if he were a Wine and Gold carrot on a stick. Often times, he was relegated to grabbing Irving's jersey from behind. Despite being scoreless after an 0-for-6 shooting night, Rondo was actually fortunate that the officiating crew in house deemed his fourth and final foul to be on the floor; Irving immediately launched a three-pointer as the Celtics guard bore down. Sure, Rondo amassed 11 assists. He also had five turnovers. He allowed the bulk of Irving's 24 points (67.8 eFG%) and at no point looked to be the better player. Rondo has had his fair share of success against the Cavaliers, abusing Mo Williams throughout an entire playoff series en route to one of the larger upsets in recent sports memory. His ability to pass the ball is undeniable as he has averaged nearly eight assists per game over his career having been surrounded by Hall of Famers since the day he stepped foot in Boston. As an amateur, the concerns of Rondo's game were his perimeter shooting thanks to a slow, deliberate jumper. Press him and he can blow by you, lofting up a high-percentage floater. Play off him, and he's relegated to defensive stopper and passer. Against Irving, he was merely a passer. This is not to start some faux rivalry where we compare one player to another in an if-then fashion. But it is to say that, despite the Cavaliers winding up on the unfortunate side of the ledger and Irving having a few opportunities to close things out, he was still on the floor during crunch time. Something his rival, one who represented the Eastern Conference in Orlando this past weekend.  Irving, instead, was relegated to taking home the Rising Stars MVP after 34 points and an 8-for-8 night from three-point range. At least he managed to come away with some Galaxy Foams for his troubles. Celtics head coach Doc Rivers would to on to call Irving "terrific," boasting skills and moxie that he has never seen from a rookie in the NBA. On Rondo, "he was struggling." To Rondo's defense, this was his first taste of Irving due to a nagging injury that kept him out during their first two match-ups. Hall of Fame-bound teammates does not an All-Star make. Hall of Fame opponents, however, continue to help write the rookie storybook for Irving as he is averaging 22.7 points and 5.0 assists per game against the Celtics this season. He has a game-winner, one of the league's top plays through the first half of the season and has provided stellar second-halves each time out. Now if Irving could just put together games like this against the Toronto Raptors. – (NBAE Photo via David Liam Kyle/Getty Images)
Original Story:
http://www.waitingfornextyear.com/201...
THE BACKYARD
BEST OF MAXIM
RELATED ARTICLES
As March 1st and the beginning of the trade season looms large, the Celtics have been littered with potential trade rumors, some leaving Celtics fans with visions of a young athletic team dancing in their heads. Today's rumors breaking out in Celtic Nation: Rajon Rondo "aggressively being shopped" by Boston, from ESPN Boston: Boston is [...]
Cavaliers rookie point guard Kyrie Irving has started the second half after sustaining a bruised right elbow in the second quarter against Boston. Irving left Tuesday night's game with 3:41 remaining in the period after taking a charge from Paul Pierce. Irving was taken to the locker room and returned to the bench with about two minutes to go, but didn't play the rest of...
Cleveland Cavaliers PG Kyrie Irving had to be one of the more "meh" choices as the top pick in the past draft. He only played in 11 games while at Duke. While his sample size is minuscule, the world of basketball knew his potential. In a draft that had quite a few sprinklings of stardom in the second round, Cleveland Cavaliers PG Kyrie Irving was more or less the...
We've heard the whispers for a while now about the Celtics being open to trading Rajon Rondo. But suddenly the whispers have become straight up yelling. The Celtics are an older team that desperately wants to get younger and it seems counterproductive to move arguably your best player who also happens to be young.  But according ESPN's Chris Broussard, the sudden push for the...
The NBA trade deadline is approaching, and the Celtics are expected by some to be heavily involved. It sounds like that if they are involved, it will be as a seller. ESPN.com reports that the C's "aggressively" trying to trade All-Star point guard Rajon Rondo. According to the ESPN report, the Celtics "find Rondo's personality to be too high-maintenance and...
  ESPN's Chris Broussard has reported this morning that the Boston Celtics are "Aggressively" trying to trade Rajon Rondo. That is, of course, according to Broussard's infamous "Sources". There have already been a few Rondo related trade rumors in the first half of the lockout shortened NBA season, but according to this report, the Celtics are [...]
 Last weekend Kyrie Irving stood at center court after the Rising Stars Challenge at All-Star Weekend in Orlando and held the MVP trophy  over his head after going 8-8 from beyond the arc and finishing with 34 points.  It's a small sample of what the Cleveland Cavaliers rookie point guard could bring to the Australian National Team this summer at the 2012  London Olympics...
Blow-outs are boring. Who needs 'em? As we (and our Twitter followers) were applauding the stat lines of Rajon Rondo (15 points, 11 rebounds, 10 assists) and Chris Wilcox (13 rebounds, 2 steals) from the comfort of a 15-point lead with 2:27 remaining in this game, the Bucks slapped us back to reality with a 13-0 run. Suddenly, a game that appeared locked-up required four Kevin...
by Marcel Mutoni / @marcel_mutoni Rajon Rondo is reportedly on the trading block once again. In related news, the sun rose in the East this morning. With trade rumors swirling, Rondo led the Boston Celtics to victory last night, while recording a triple double along the way (his third of the season.) According to ESPN, the C's front-office no longer wants Rajon largely because...
Despite Rajon Rondo's triple double, Celtics forced to stave off Milwaukee rally in final two minutes
That win didn't conjure any images of unicorns, pots of gold or 85-degree days spent at the beach, but the Celtics pieced together three straight possessions of terrific pick-and-roll defense late to hold off Kyrie Irving and the Cleveland Cavaliers, 84-81. Just like so many other wins (and losses) this season, little came easy for the Celtics, like they were attempting to chop...
NBA News

Delivered to your inbox

You'll also receive Yardbarker's daily Top 10, featuring the best sports stories from around the web. Customize your newsletter to get articles on your favorite sports and teams. And the best part? It's free!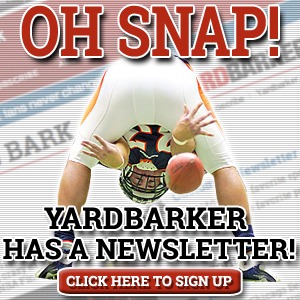 Latest Rumors
Best of Yardbarker

Today's Best Stuff

For Bloggers

Join the Yardbarker Network for more promotion, traffic, and money.

Company Info

Help

What is Yardbarker?

Yardbarker is the largest network of sports blogs and pro athlete blogs on the web. This site is the hub of the Yardbarker Network, where our editors and algorithms curate the best sports content from our network and beyond.