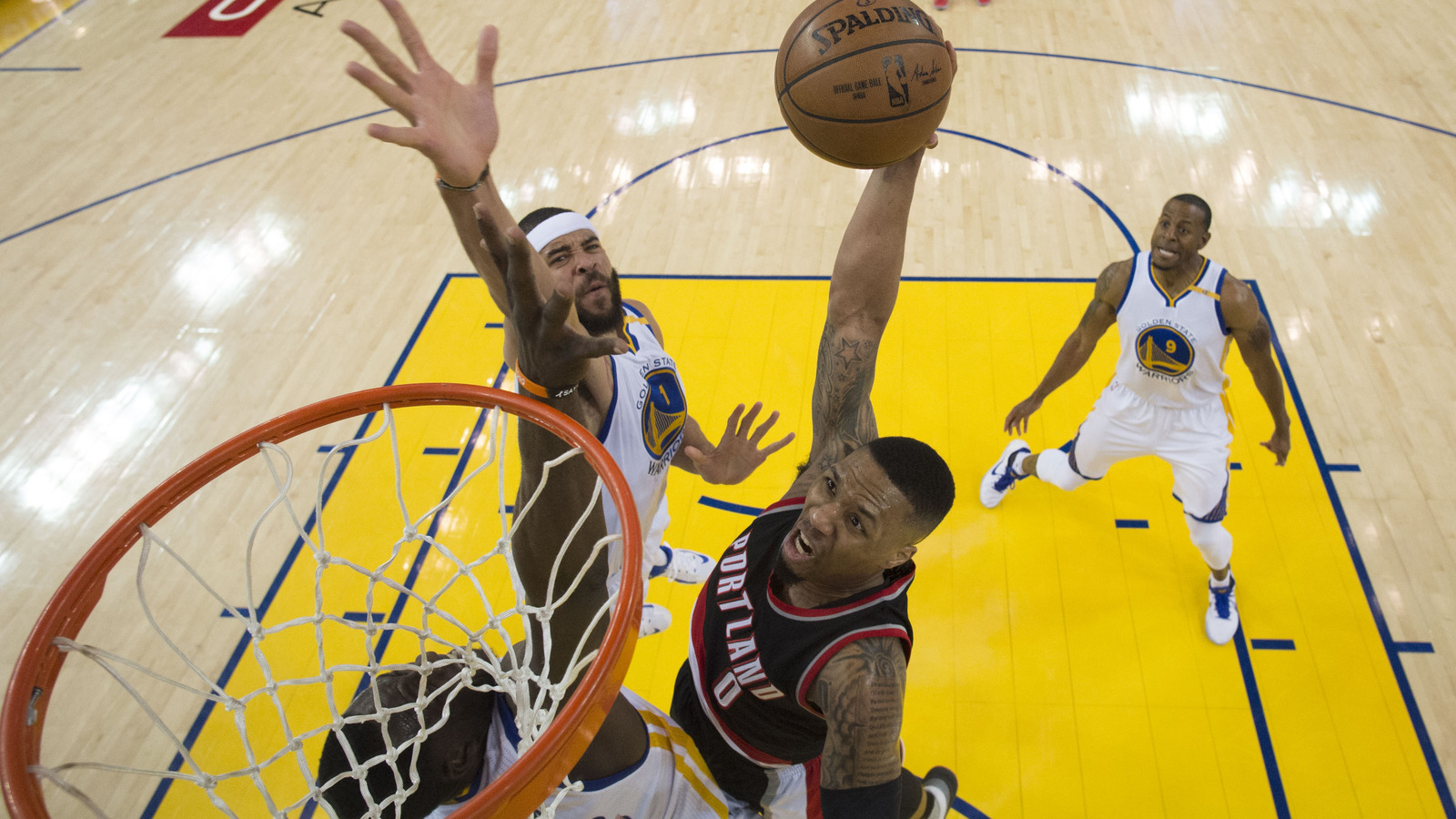 April 16, 2017; Oakland, CA, USA; Portland Trail Blazers guard Damian Lillard (0) drives to the basket against Golden State Warriors forward Draymond Green (23) and center JaVale McGee (1) during the first half in game one of the first round of the 2017 NBA Playoffs at Oracle Arena. The Warriors defeated the Trail Blazers 121-109. 
Kyle Terada-USA TODAY Sports
JaVale McGee has experienced a career resurgence this year, as joining the Warriors has pretty much been the best thing for him. Not only does he average 15 minutes a game, but he also has a legitimate chance to win a title, something he didn't have in Dallas, Philadelphia, Denver or Washington.
McGee provides the team with good minutes coming off the bench, and always plays with an extremely high level of effort and intensity. Wednesday night's game against the Blazers was no different, when he went 7-for-7 from the floor, and scored 15 points.
He also showed off his basketball IQ on one play, when he threw the ball off Damian Lillard's face. McGee had trouble hauling in the rebound, so he boinked Dame in the face to get the same result.
Hey, whatever works, right?
MORE FROM YARDBARKER
Warriors News

Delivered to your inbox

You'll also receive Yardbarker's daily Top 10, featuring the best sports stories from around the web. Customize your newsletter to get articles on your favorite sports and teams. And the best part? It's free!