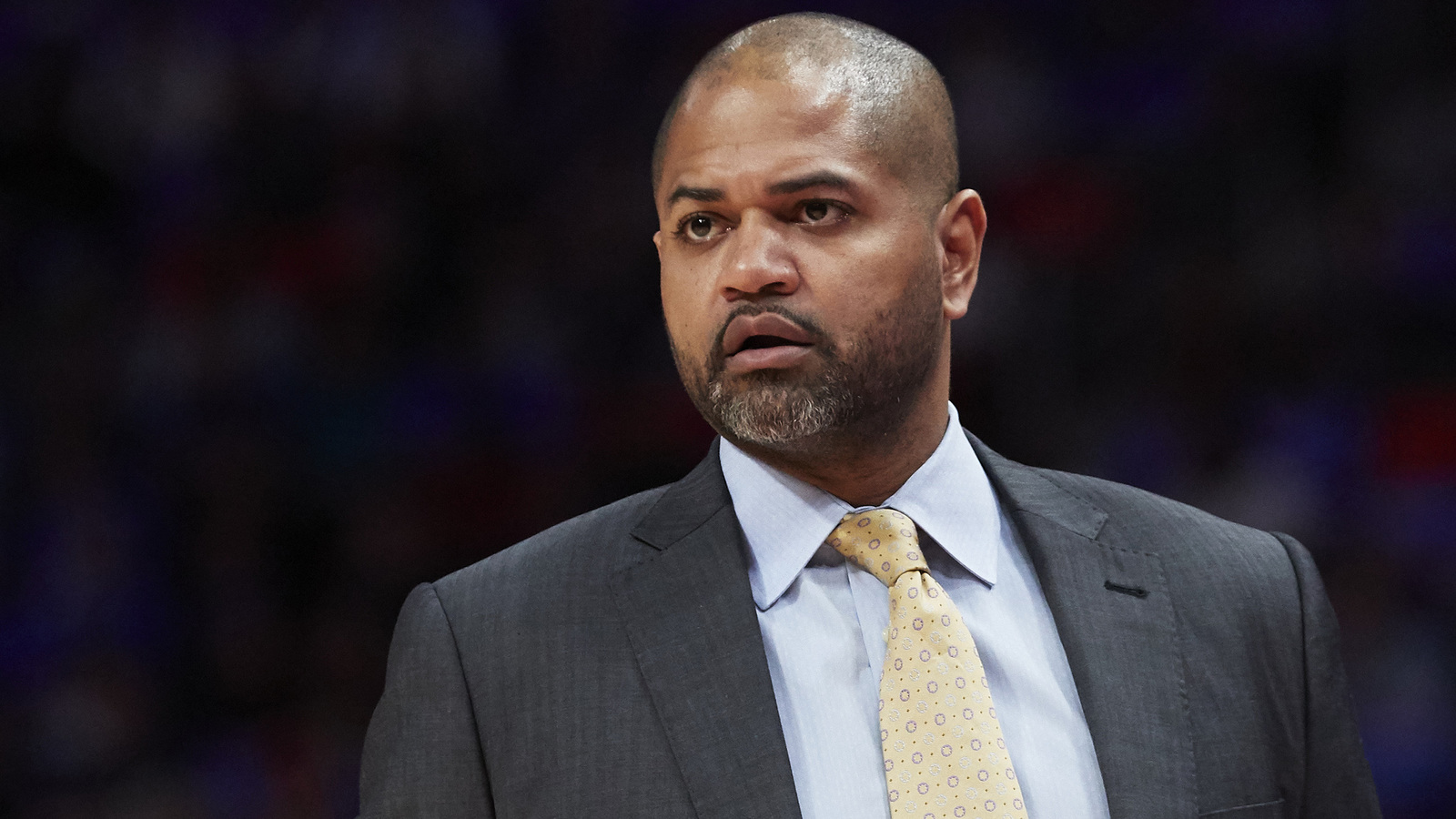 Rick Osentoski-USA TODAY Sports
JB Bickerstaff had words for official Marc Davis after being ejected from Wednesday's Memphis Grizzlies-Utah Jazz game.
Bickerstaff was called for two technical fouls in the fourth quarter of the game, including one for telling one of his players to ignore Davis.
JB Bickerstaff T'ed up for telling Harrison "ignore him" when talking to Marc Davis.

— Andy Larsen (@andyblarsen) February 8, 2018
Bickerstaff was then tossed after his second tech. According to the Salt Lake Tribune's Tony Jones, Bickerstaff told Davis he would be waiting for him after the game.
JB Bickerstaff just told Marc Davis he'll be waiting for him after the game

— Tony Jones (@tribjazz) February 8, 2018
The Memphis fans were not happy about their head coach being ejected and apparently let Davis know it:
Grizzlies coach JB Bickerstaff has been ejected. Fans yell, 'Ref you suck! Ref you suck!!"

— Eric Woodyard (@E_Woodyard) February 8, 2018
The Grizzlies ended up losing to the Jazz 92-88.
MORE FROM YARDBARKER
NBA News

Delivered to your inbox

You'll also receive Yardbarker's daily Top 10, featuring the best sports stories from around the web. Customize your newsletter to get articles on your favorite sports and teams. And the best part? It's free!