Jeff Green's agent, David Falk, says his client is "100 percent," fielding interest from 12-14 teams, and the second-best unrestricted free agent on the market. He said Green would return from heart surgery "better than ever" and isn't committed to re-signing with the Boston Celtics, though they currently rest atop his list.I've never met Falk personally, but I imagine he would put forth a valiant effort trying to sell ice in the winter or fire in hell. (Sports Illustrated)
"With the possible exception of (Brooklyn point guard) Deron Williams, I think that Jeff will probably be the No. 1 unrestricted free agent on the market," Falk said. "It's not like we have LeBron (James) and (Dwyane) Wade and all these guys floating around."I'd be very surprised if Deron Williams winds up anywhere besides Dallas or New Jersey (Brooklyn). So the next guy in the pecking order is Jeff Green.""I know that (the Celtics) want Jeff to come back, from (general manager) Danny (Ainge) to the owners to Doc and to his teammates," said Falk of Green, who was drafted fifth overall by Boston out of Georgetown in 2007 as part of a draft-night trade with Seattle (now Oklahoma City). "He loves Boston. We're waiting to see what happens with KG, what happens with Ray…There are other teams that could be very, very interesting to him around the league that will also have cap room."Falk said the "life-changing experience" with Green's heart is likely to change the way he plays, too."The only thing — in my opinion — that was holding him back before was his extreme unselfishness," Falk said. "I think the medial situation won't make him selfish, but it will just give him a much greater sense of urgency."He had something that he loves almost taken away from him. I truly believe that — more than any pep talk from (his former Georgetown) coach (John) Thompson or from (Celtics coach) Doc Rivers, I think that the experience will give him a much greater sense of urgency on the court. I think he'll be better than ever, because I think he'll be much more focused on getting the job done.""We've picked out three or four teams, of which Boston is one, that he has a high level of interest in talking to," Falk said. "I would say that Boston is the incumbent, but I've learned in this business not to assume things. Nothing is guaranteed."
What difference would Green have made to the Boston Celtics' season? Would he have provided them with the bench play-maker they desperately needed? Would he have continued to be the inefficient, below-average player he has ALWAYS been, the player who was overrated because playing a heap of minutes in Oklahoma City boosted his conventional stats and thus his reputation?Would he have been another alley-oop option to run with Rajon Rondo? A disappointment whose lack of rebounding acumen coupled with his oddly meek offensive production infuriated the most knowledgeable fans? A versatile forward who would have allowed the Celtics to match up with bigger lineups while remaining small themselves? Who could have occasionally switched to shooting guard to pose mismatches galore? A mixture of all those things?We'll never know. But I have an invisible book I wrote. Can someone find me David Falk's number so I can ask him to sell it for me?
Original Story:
http://www.celticstown.com/2012/06/17...
MORE FROM YARDBARKER
Celtics News

Delivered to your inbox

You'll also receive Yardbarker's daily Top 10, featuring the best sports stories from around the web. Customize your newsletter to get articles on your favorite sports and teams. And the best part? It's free!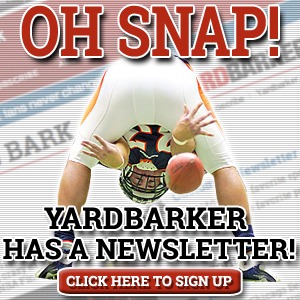 Latest Rumors
Best of Yardbarker

Today's Best Stuff

For Bloggers

Join the Yardbarker Network for more promotion, traffic, and money.

Company Info

Help

What is Yardbarker?

Yardbarker is the largest network of sports blogs and pro athlete blogs on the web. This site is the hub of the Yardbarker Network, where our editors and algorithms curate the best sports content from our network and beyond.