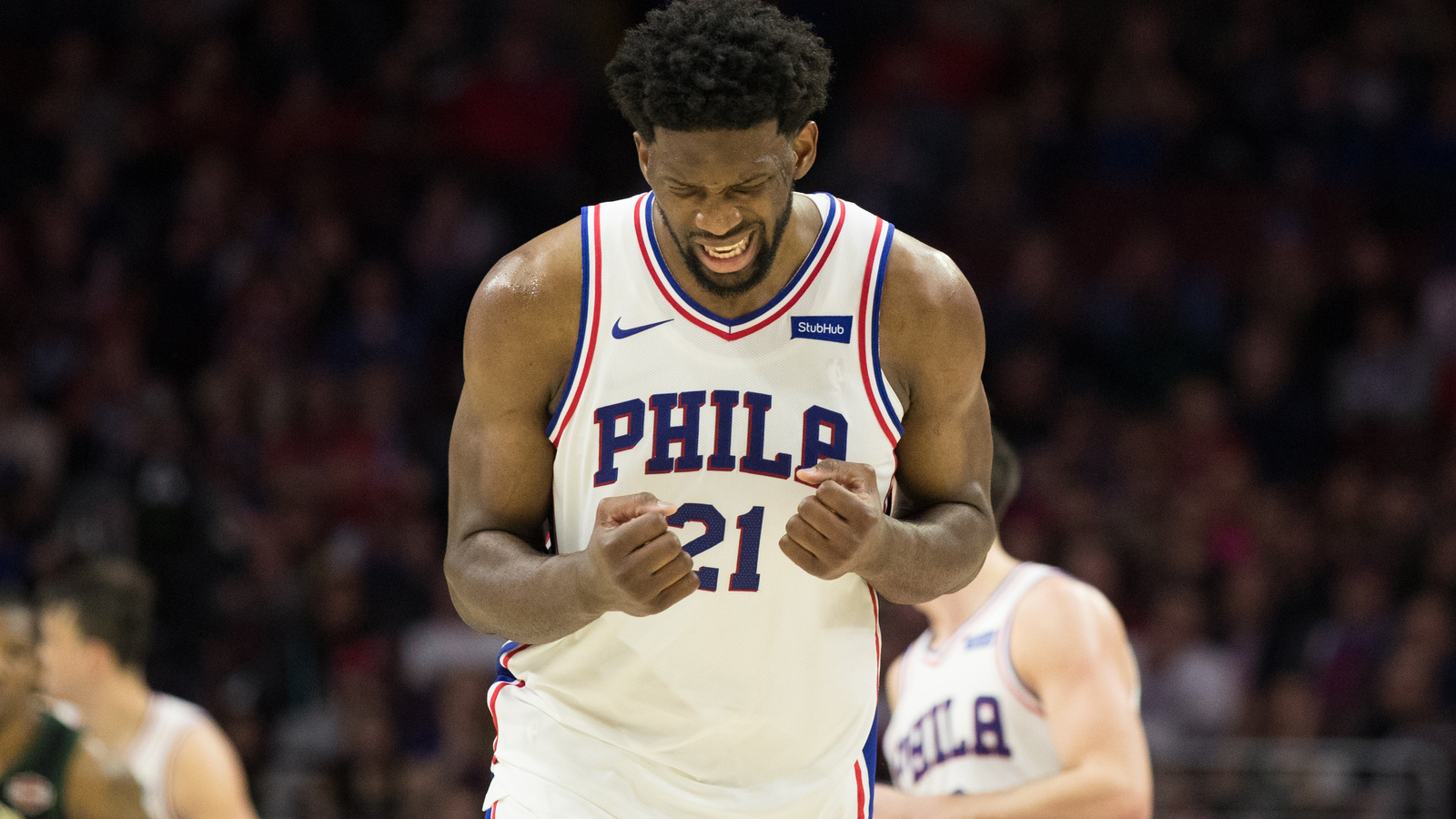 Bill Streicher-USA TODAY Sports
Joel Embiid has a truly incredible memory.
Embiid scored 29 points and added nine rebounds in his Philadelphia 76ers' 116-94 win over the Milwaukee Bucks on Saturday night. After the win, Embiid was quick to troll the Bucks on social media.
First, recall this comment made by Bucks owner Wes Edens last June:
Now take a look at Embiid's post, and specifically note the hashtag he used:
Does Embiid ever forget? I think not. He is the undisputed king of all NBA social media. And now you have a better understanding for why Kevin Durant said this after beating the 76ers in November.
MORE FROM YARDBARKER
Bucks News

Delivered to your inbox

You'll also receive Yardbarker's daily Top 10, featuring the best sports stories from around the web. Customize your newsletter to get articles on your favorite sports and teams. And the best part? It's free!