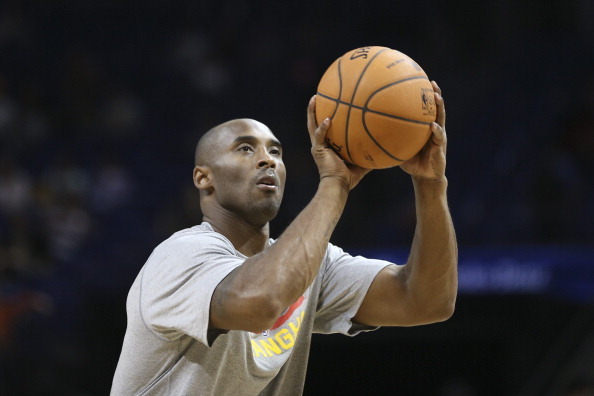 Los Angeles Lakers star Kobe Bryant practiced at full speed in five-on-five drills for the first time on Tuesday and told reporters that he could see himself returning to game action by the end of the month. "Yeah, yeah I can," Bryant said, according to Ramona Shelburne, when asked if he could return for one of the team's five remaining games in November. "I wouldn't say 'limitations,'" Bryant said. "I think there's areas where it still needs to get stronger in terms of the jumping and being able to plant quickly and change directions and things like that. Those are areas where you just have to get stronger … but I could adjust my game and play at a pretty high level right now." Bryant has been out since tearing his Achilles tendon April 12. "He hasn't played since April but he looks pretty good," coach Mike D'Antoni said. "I don't know why that surprises me, but it does. He was up and down pretty good. A little rusty here and there, but good." Bryant isn't sure how long it will take him to return to full form, but he's certain he can still be effective on the court when he 
Read the rest of this story...
MORE FROM YARDBARKER
Lakers News

Delivered to your inbox

You'll also receive Yardbarker's daily Top 10, featuring the best sports stories from around the web. Customize your newsletter to get articles on your favorite sports and teams. And the best part? It's free!