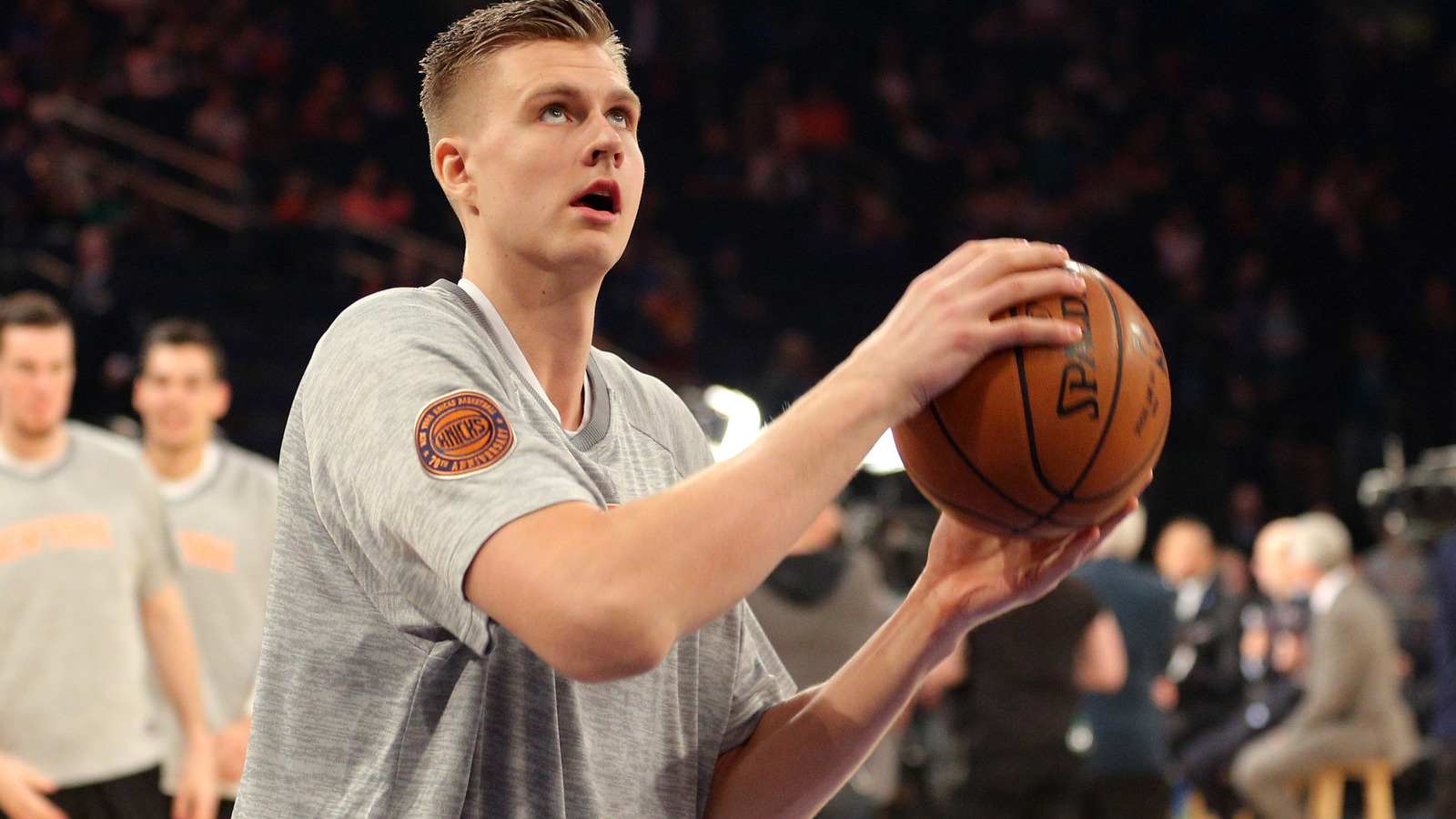 Apr 2, 2017; New York, NY, USA; New York Knicks power forward Kristaps Porzingis (6) warms up prior to the game against the Boston Celtics at Madison Square Garden. 
Brad Penner-USA TODAY Sports
Kristaps Porzingis blew off the New York Knicks at the end of the season.
Can anybody blame him? The Knicks failed to meet any expectations whatsoever and it seems Carmelo Anthony and Phil Jackson can't help but trade jabs publicly. Don't forget the sudden off-court drama for Anthony.
So yes, Porzingis skipped an end-of-season meeting with Jackson, per Marc Berman of the New York Post:
According to a source, the Knicks were not given an explanation behind Porzingis' decision to skip his scheduled exit meeting with Jackson on Friday. Sources have told The Post the 21-year-old franchise pillar is upset with the way the franchise has been run — with Jackson looking to trade Carmelo Anthony, Porzingis' mentor, and going full tilt on a triangle offense that Porzingis has publicly supported but has mixed feelings about.
Berman asked him if he still wants to be with the Knicks: "Of course. I love New York. I love New York."
Well ok.
Porzingis has every right to be angry with the Knicks, though it is slightly concerning he's heading into his third season and already disgruntled with the franchise.
Then again, maybe it's a good thing—Porzingis is the team's building block and his forcing the front office to act like a modern, coherent organization might work out for the better in the long term.
Fans can only hope.
MORE FROM YARDBARKER
Knicks News

Delivered to your inbox

You'll also receive Yardbarker's daily Top 10, featuring the best sports stories from around the web. Customize your newsletter to get articles on your favorite sports and teams. And the best part? It's free!