Found December 30, 2012 on Waiting For Next Year:
PLAYERS:
Kyrie Irving
,
Joe Johnson
,
C.J. Miles
,
Brook Lopez
,
Tristan Thompson
,
Luke Walton
,
Tyler Zeller
,
Deron Williams
,
Gerald Wallace
,
Byron Scott
,
Reggie Evans
,
DeMarcus Cousins
TEAMS:
Cleveland Cavaliers
,
Brooklyn Nets
,
Sacramento Kings
This happened a lot. The Cavs nearly stole this one. Well, they nearly forced overtime. Cleveland dug themselves a decent sized hole, forcing themselves to play catch-up for the bulk of the night, but they had a shot. With a player like Kyrie Irving, you always have a shot. It wasn't Irving's best game; Kyrie finished with 13 points on just 5-16 shooting and was 1-6 from behind the arc. But when Irving's three made the score 101-100 with just five seconds to play, the Cavs had a chance. Joe Johnson's free throws put the Nets up three and there was one more chance for Kyrie's late game magic. Irving got a decent look at the game tying three from the top of the key, it just didn't stay down. If it wasn't for hot shooting of CJ Miles, Kryie wouldn't have been in position to attempt that game tying heave. Miles scored 33 points off the bench and hit a career high 8-10 from behind the arc. The Nets threatened to blow this game open in the first period, feeding Brook Lopez (35 points, 11 rebounds) early and often inside. But Miles hit three threes late in the first quarter that kept Cleveland within striking distance, 34-24, heading into the second period. To their credit, this young Cleveland team never let the game get away from them. So… yay? With a young team like the Cavs, losses like this can be both encouraging and discouraging. For instance, after allowing the Nets to shoot 60% in the first half, Brooklyn finished just 46% for the game. While I'm certainly discouraged that they let Brook Lopez burn them inside to start the game, I'm encouraged that they fixed it as the game went along. Seeing the Cavs' starters shoot a combined 38% from the floor? Discouraging. The fact that they were still in the game? Encouraging. Seeing Tristan Thompson put up a Varejao-esque 17 point, 15 rebound night? Encouraging. Needing a crazy shooting night from CJ Miles to keep the game close? Probably discouraging, as Miles won't be shooting 80% from the floor again anytime soon.  Watching Luke Walton play 30 minutes? Discouraging! Watching him play well (4 points, 4 boards, 6 assists)? Well, still somewhat discouraging that Luke Walton is their best all-around bench sub. The Cavs didn't play nearly their best but still hung with a playoff team on the road, on the second night of a back-to-back. And no one got hurt. You have to be a little encouraged, right? Random Thoughts: Tyler Zeller has struggled the past few games. While long-term, I trust Zeller defensively, right now he's having some trouble with NBA bigmen. The bulk of Lopez's 35 points came against Zeller and there were times where Tyler looked absolutely lost. Big Zed finished with 12 points and 7 boards, but his +/- was a whopping -20 in just 27 minutes. I'd also like to see him get some plays called on the low block; Tyler has a hook shot with either hand, his offense shouldn't solely consist of long pick-and-pop jumpers. The Nets are an example of What Not To Do for Chris Grant. Take a look at Brooklyn's long term salary structure. LOOK AT IT. In 2015, they owe four players (Joe Johnson, Deron Williams, Brook Lopez and Gerald Wallace) a combined $72 million. The Nets just opened a new arena in Brooklyn, so there is some pressure to put a winning product on the floor. And they did. Will the Nets be missing the playoffs anytime soon? Nope. Will they be making noise in the playoffs anytime soon? Also, nope. The nightly Byron Scott rotation rant. Kyrie Irving played 35 minutes and Luke Walton played 30. That seems weird, no? Once again Irving sat the first six minutes of the fourth period, coming back in with the Cavs trailing by 92-84. If Cleveland's best player played 38 minutes instead of just 35, there's a chance the Cavs could've pulled this one out. I hope Byron is "tanking" with some of these rotations, because if the Cavs are actively trying to win games with Irving sitting half the fourth period… yikes. The Cavs get no love from the refs. This could also be a nightly rant. Brooklyn attempted 39 free throws to Cleveland's 19. Some of this is due to the Cavs settling for jumpers, some of it is just bad defense and the rest of it is due to the refs. By starting two rookies and two second year players, the Cavs don't have a lot of history with the refs. Dion gets visibly frustrated when he gets knocked down going to the hoop. Zeller can get hammered while shooting with no call and then proceed get whistled for a touch foul on the other end. The Cavs will just have to fight through it as the year goes on, but man, it sure is frustrating to watch a game where Reggie Evans shoots morefreebies (six) than Dion and Kyrie combined (four). Also, props to Tristan Thompson for knocking down 7-8 from the charity stripe. This deserves it's own paragraph. Monster game from Thompson, 17 points on 5-11 shooting and 15 boards, including nine offensive. He was the only Cavalier starter with a positive +/-, finishing with a +8 in 37 minutes. Tristan has played well in Andy's absence and I'm going to be really interested to see how Tristan's numbers look once Varejao returns. and finally… The Cavs have some time off. The Cleveland's (7-25) next game is Wednesday, January 2nd, against the Kings (10-19). I'm really hoping Andy will be able to play, just to see him annoy DeMarcus Cousins.
Original Story:
http://www.waitingfornextyear.com/201...
THE BACKYARD
BEST OF MAXIM
RELATED ARTICLES
The Cleveland Cavaliers held a "Wild Thing Wig Night" promotion at Quicken Loans Arena for Friday night's game against the Atlanta Hawks as a tribute to center Anderson Varejao. The first 10,000 fans received a wig modeled after Varejao's curly hair, complete with a yellow Cavs headband. The fans seemed to enjoy wearing the wigs, and even guard Daniel Gibson...
Cleveland guard Daniel Gibson sustained a concussion Friday against Atlanta and will sit out the Cavaliers' game Saturday night in Brooklyn. Gibson was injured when he collided with Atlanta's Anthony Morrow midway through the second quarter. Gibson was on the floor for several minutes before being helped to his feet. He walked to the locker room under his own power, but...
NEW YORK - Brooklyn Nets owner Mikhail Prokhorov cut short a skiing vacation in British Columbia to attend to the numerous issues plaguing his team during the previous 13 games. Those problems included 1-on-1 play, a stagnant offense as well as a lack of concentration, and, after seeing it linger too long, the Russian billionaire said he wanted to tackle those issues head-on. ...
The Brooklyn Nets have requested waivers on small forward Josh Childress, the team announced tonight after its 103-100 victory over the Cleveland Cavaliers. Childress appeared in 14 games for the Nets, averaging 1.0 points and 1.1 rebounds in 7.1 minutes per game. Childress was on a non-guaranteed deal with Brooklyn that would have become guaranteed on January 10th. Waiving Childress...
Brooklyn Nets general manager Billy King told ESPN New York radio on Sunday that interim coach P.J. Carlesimo is the coach for now and that the team is not actively looking for a permanent replacement for fired coach Avery Johnson. Phil Jackson and Jeff Van Gundy have been rumored candidates but King said he has "not contacted anybody," that the team "supports&quot...
NEW YORK (AP) -- Brook Lopez scored a season-high 35 points and grabbed 11 rebounds, and the Brooklyn Nets improved to 2-0 under interim coach P.J. Carlesimo by beating the Cleveland Cavaliers 103-100 on Saturday night. Lopez followed his 26-point, 11-rebound performance in a victory Friday over Charlotte by shooting 13 of 20 from the field, making a number of timely baskets in...
Mikhail Prokhorov addressed the Nets' coaching situation.
NEW YORK (AP) -- The Brooklyn Nets gave P.J. Carlesimo a victory in his debut and the Charlotte Bobcats a 17th straight loss, getting 26 points and 11 rebounds from Brook Lopez in a 97-81 rout Friday night. A day after firing Avery Johnson, the Nets played as they did last month, when they were 11-4 and Johnson was Eastern Conference coach of the month. They are just 4-10 in December...
While no deal is imminent, as formal discussions have yet to take place, the Brooklyn Nets have targeted former Chicago Bulls and Los Angeles Lakers coach Phil Jackson as their ideal replacement for the recently fired Avery Johnson, reports Howard Beck of The New York Times.No deal is imminent, no formal discussions have taken place, and it is not even clear that Jackson wants the...
A soft spot in the schedule is helping P.J. Carlesimo get off to a smooth start as coach of the Brooklyn Nets. One night after the Nets rolled past an opponent that hasn't won in more than a month, Brooklyn hosts a last-place Cleveland Cavaliers club that remains without its best big man Saturday night. That should provide Carlesimo with a good opportunity to improve to 2-0...
NBA News

Delivered to your inbox

You'll also receive Yardbarker's daily Top 10, featuring the best sports stories from around the web. Customize your newsletter to get articles on your favorite sports and teams. And the best part? It's free!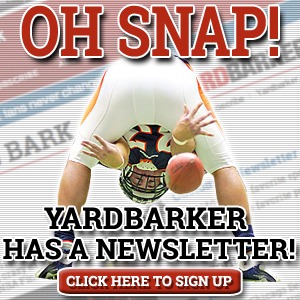 Latest Rumors
Best of Yardbarker

Today's Best Stuff

For Bloggers

Join the Yardbarker Network for more promotion, traffic, and money.

Company Info

Help

What is Yardbarker?

Yardbarker is the largest network of sports blogs and pro athlete blogs on the web. This site is the hub of the Yardbarker Network, where our editors and algorithms curate the best sports content from our network and beyond.