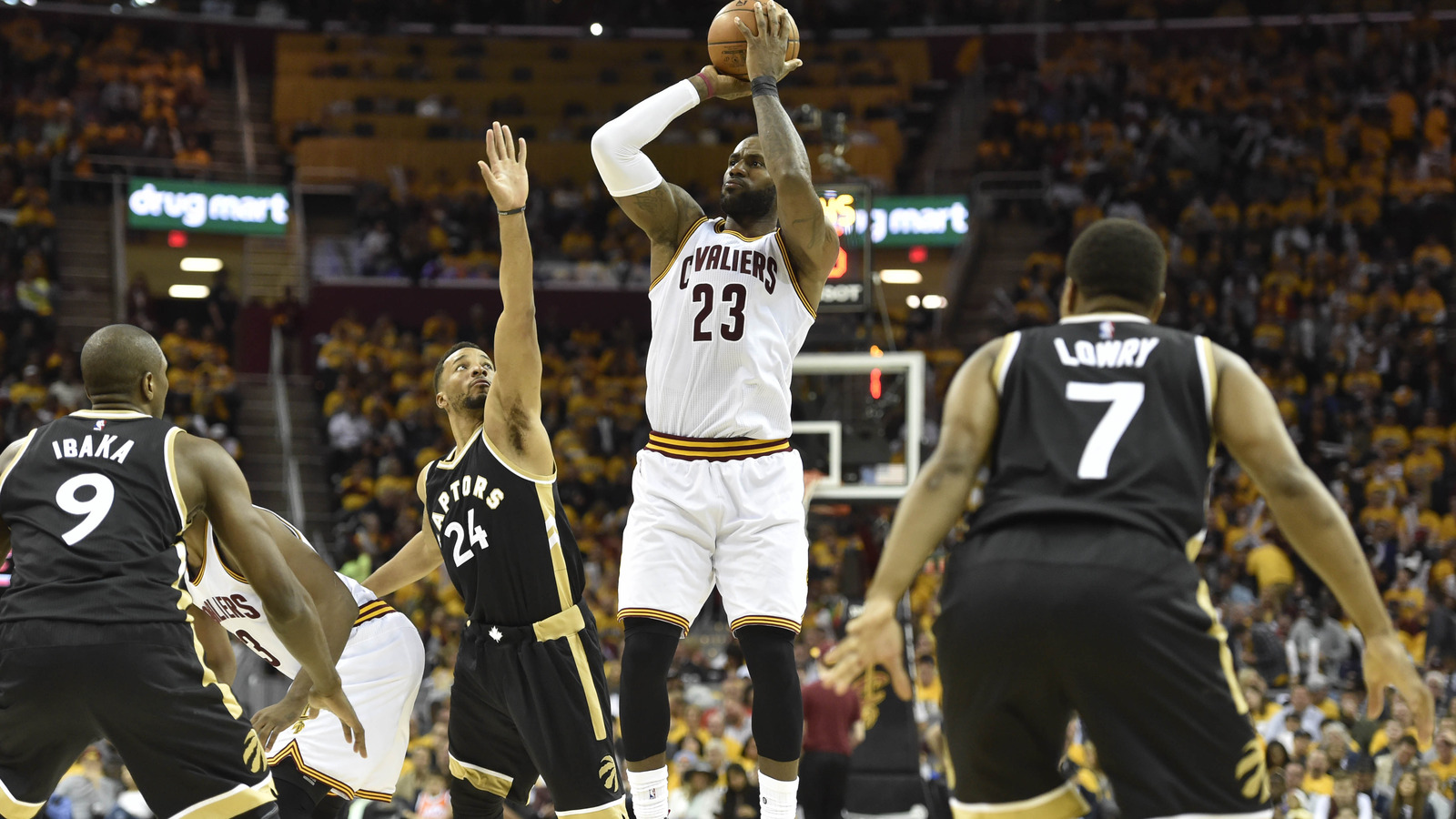 You know LeBron is a natural lefty, right?
David Richard-USA TODAY Sports
Despite the fact that he's naturally left-handed, LeBron James has a right-handed shot, and he thinks he might know why.
James said he had gone with a right-handed shot because he was influenced by the star players he watched when he was young, such as Michael Jordan.
"Probably Michael Jordan, Penny Hardaway," James said, via Kenny Ducey of SI. "Guys that I looked up to growing up. Seeing those guys shooting righty, I guess I shoot righty."
James said he works on both hands, but kind of wishes he shot with his natural hand.
"I have no idea why I became a righty," James said. "I just thought, I guess, it looked cool, till I got older and I wish I was a lefty because those shots look a lot better than our righties."
It's an invitation to some more MJ comparisons, sure. It's also an interesting look into James' mind. He's definitely not alone in learning an unnatural habit to emulate his idols.
MORE FROM YARDBARKER:
QUIZ: Name every player on the 2015-16 Cleveland Cavaliers Finals-winning team
The Cavaliers brought the city of Cleveland its first sports championship in 52 years after a historic comeback over the Golden State Warriors. Can you name the 15 players on that championship Cavs roster?
MORE FROM YARDBARKER
Cavaliers News

Delivered to your inbox

You'll also receive Yardbarker's daily Top 10, featuring the best sports stories from around the web. Customize your newsletter to get articles on your favorite sports and teams. And the best part? It's free!