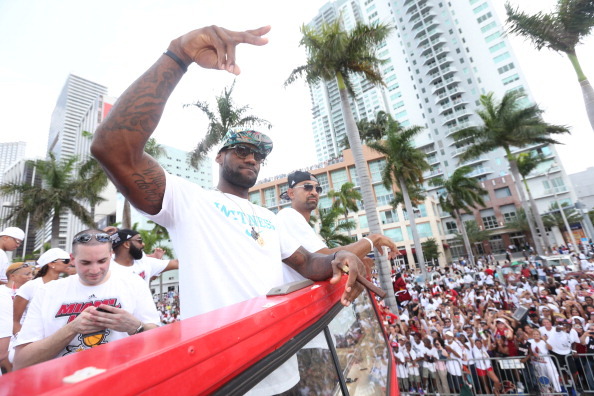 For those Cleveland Cavaliers fans having fantasies of LeBron James coming back to the organization in 2014, you might want to look away from this post. Recently, LeBron admitted in a recent interview with Women's Wear Daily that he enjoys the Miami weather and that might be a factor in his free agency decision: "I miss the slower pace back home but have grown used to my new city's little perks like fresh fish and sweet fruit," said James. "It will definitely be someplace warm. I don't want to go back to cold winters." Congrats Lakers fans, you're still alive! *** LeBron James doesn't want to back to cold winters [Real GM]
Read the rest of this story...
MORE FROM YARDBARKER
NBA News

Delivered to your inbox

You'll also receive Yardbarker's daily Top 10, featuring the best sports stories from around the web. Customize your newsletter to get articles on your favorite sports and teams. And the best part? It's free!