Found June 03, 2013 on The Scores Report:
Brian Windhorst has an excellent article about the dilemma facing Lebron James in tonight's game 7 showdown in Miami versus the Pacers. Should he try to take over the game and save the Heat like he did in Game 5, or should he try to stay with the program and find ways to get Dwyane Wade and Chris Bosh involved. Against the front line of the Pacers, the formula that worked in the regular season for Miami isn't working now. Wade's injury isn't helping, and right now the Heat are searching for players who can hit shots. But while everyone is focusing on Lebron and the lack of help, we can't forget that it was Lebron who basically went AWOL back in 2011 against the Mavs, which was very similar to his disappearing acts in Cleveland. And while Dwyane Wade hasn't played well in this series, Wade remembers that he had to carry a fragile Lebron several years ago. So the dynamics in the Heat locker room will be a hot topic of conversation for a while, whether the Heat win or lose tonight. It ...
Original Story:
http://www.scoresreport.com/2013/06/0...
THE BACKYARD
BEST OF MAXIM
RELATED ARTICLES
Thanks to former Redskins QB Joe Theismann, the Internet just about blew up with the notion that reigning league MVP LeBron James could potentially play the same position one day. With as big of a freak athlete Bron Bron is, it got us thinking, "Could he actually be successful at it?" Though there's about a [...]
Following Saturday's game 6 loss to the Pacers, when discussing his technical foul for running the complete length of the court after being called for a rare foul, LeBron James said this to the media: "I had to run down the court to stop from being kicked out," James said. "I thought it was a pretty bad call. I don't complain about calls too much. I thought me and Hibbert...
Let's face it…we all know that NBA players flop and one star that has been guilty of that sin is the Miami Heat's LeBron James. After his floptastic performance against the Indiana Pacers in game four, the fine folks over at RSLVTs.com decided to put together a video supercut of LeBron's best flops: *** LeBron James best flopping moments [With Leather]
Roy Hibbert has been handed a $75K fine for his comments during the post-game press conference Saturday night following Game 6. The world expected it to happen the second the curse word and gay slur slipped out, and sure enough it happened. What the world probably did not expect was for some enterprising individual to discover a video clip on YouTube of LeBron James making the...
LeBron James busted out his go-go gadget legs in following up on a Dwayne Wade miss for a thunderous put-back dunk during the first quarter of Game 7 between his Heat and the Indiana Pacers.
There has been plenty of talk about the Miami Heat and the Big Three going into Game 7 tonight. LeBron James appeared bound and determined to have not just a good night, but a dominant one with this slam for his first basket of the night. Of course time will tell if his night will be a dominant one...
After butting heads throughout the Eastern Conference finals, LeBron James gave Lance Stephenson some words of encouragement following the Heat's Game 7 win over the Pacers Monday night. According to the Indy Star: "He said I played hard this season and he's happy with my progress," Stephenson said. "He said I helped changed the Pacers organization, made us stronger and...
When the Big Three were formed in Miami they were destined to win the NBA Finals; many for years to come some thought. There was just one thing that could hold them back--themselves. Could they get over not being the focal point anymore and play good team ball? Three years later it is starting to look like the answer to that question is no. After amassing an NBA-best 66...
MIAMI (AP) -- No more sitting out stars, and for the San Antonio Spurs, no more sitting around. Finally, the NBA Finals matchup is set, and the Miami Heat will either win a second straight championship or the Spurs will go a perfect 5 for 5 in the title round while denying LeBron James a ring for the second time. The Heat earned their third consecutive Eastern Conference title...
(David Richard-USA TODAY Sports) For the first time since LeBron James left, the Cavaliers won something. While it may have been a winning ticket to the worst lottery in years, it was enough for the Gilbert family to celebrate raucously (and somewhat embarrassingly). What should Cleveland do with the pick? I covered the Cavaliers for RotoWire this past season, so I have a pretty...
Ever since the Heat came together on a stage in July 2010 with the pyrotechnics and bravado of a team that was pre-ordained to do great things, intense scrutiny has focused upon them. Every mistake, hiccup, shoulder bump, missed shot, injury, misspoken word, tweet, gesture and breath has been dissected and examined to an unreal and unfathomable level. The Pacers seemed to expose...
MIAMI (AP) -- Their season, their legacy, their reign atop the NBA was all at stake, and the Miami Heat responded to all of that in a manner befitting champions. With a blowout. It's onto the NBA Finals for the Heat after they put away the Indiana Pacers, who saw their hopes of a storybook upset simply fall apart in a hurry. LeBron James scored 32 points and grabbed eight...
Heat News

Delivered to your inbox

You'll also receive Yardbarker's daily Top 10, featuring the best sports stories from around the web. Customize your newsletter to get articles on your favorite sports and teams. And the best part? It's free!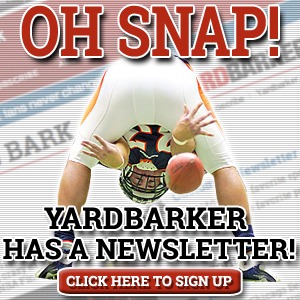 Latest Rumors
Best of Yardbarker

Today's Best Stuff

For Bloggers

Join the Yardbarker Network for more promotion, traffic, and money.

Company Info

Help

What is Yardbarker?

Yardbarker is the largest network of sports blogs and pro athlete blogs on the web. This site is the hub of the Yardbarker Network, where our editors and algorithms curate the best sports content from our network and beyond.