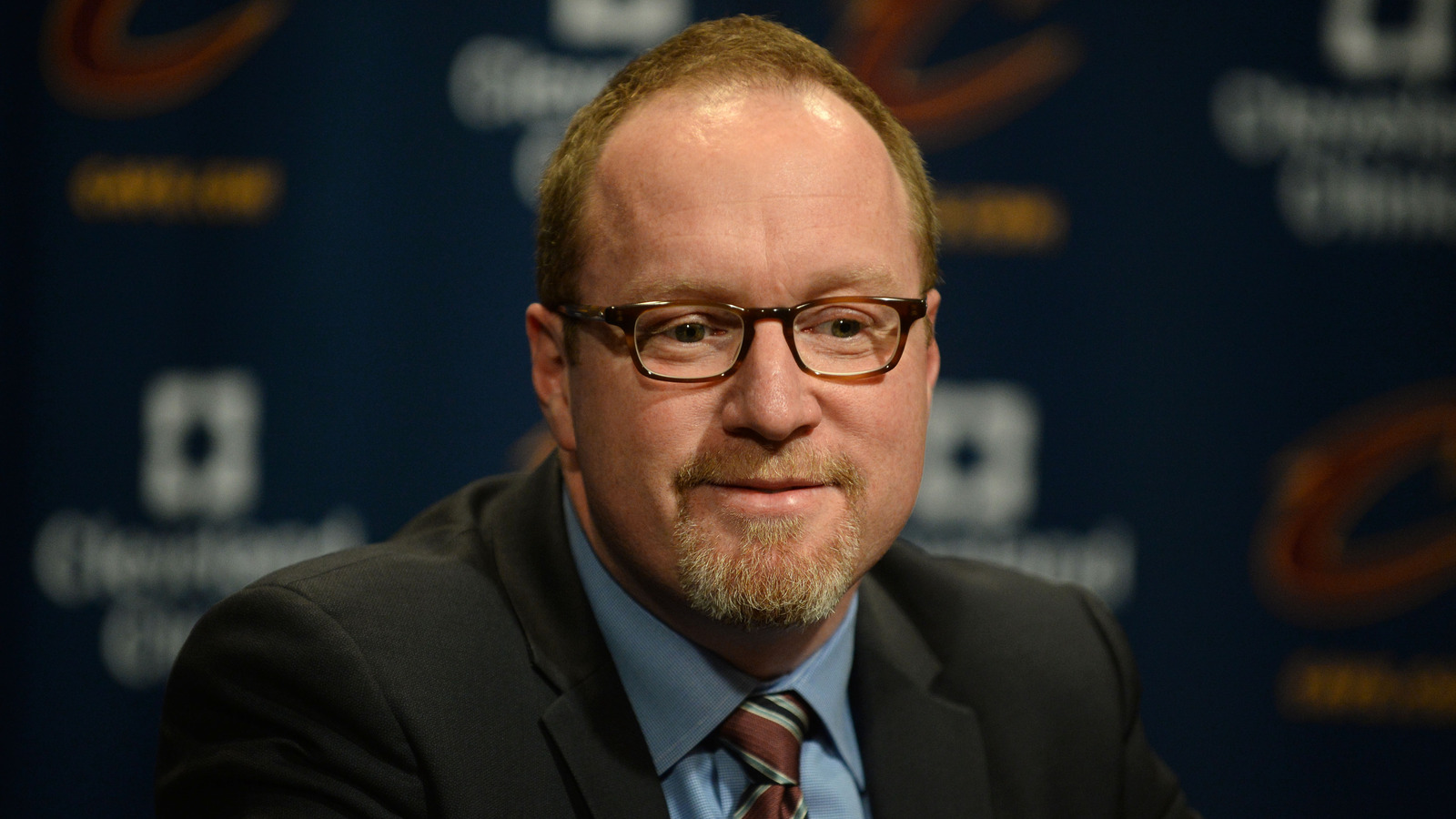 Orlando wants to lure Griffin away from the defending champions.
Ken Blaze-USA TODAY Sports
Cleveland Cavaliers general manager David Griffin is in the final year of his contract, and it appears at least one other team would be interested in hiring him if the Cavs decide to go in a different direction.
Adrian Wojnarowski of The Vertical reports that the Orlando Magic are likely going to wait a while to fill the open vacancy they have in their front office that once belonged to recently-fired GM Rob Hennigan. The purpose of waiting would be to allow the Cavs to finish their postseason run, that way the Magic could see if the interest in Griffin is mutual.
Magic CEO Alex Martins and other top team officials are interested in Griffin, who has reportedly not discussed a possible contract extension with Cleveland in several months.
According to Wojnarowski, Cavs owner Dan Gilbert is hesitant to pay Griffin like one of the top executives in basketball after he recently signed head coach Tyronn Lue to a five-year, $35 million contract. Cleveland also has the league's highest roster payroll at $126 million, so Gilbert may want to continue spending his money in other areas.
Magic assistant GM Matt Lloyd is currently serving as the team's interim GM, and he is said to be "well-respected by his front office-peers." By waiting until the Cavs are finished in the playoffs (which could be after the NBA Finals), the Magic will also give Lloyd a chance to come up with a plan for the NBA Draft and the future of the team.
Griffin recently got one of the best endorsements he could ask for, so it's possible he ends up staying in Cleveland.
MORE FROM YARDBARKER:
QUIZ: Name every first-round draft pick in the history of the Orlando Magic
Since it's inception in the 1988 NBA expansion, the Orlando Magic have had 32 first-round draft picks. The Magic found success in the lottery by landing back-to-back first overall picks in the 1992 and 1993 drafts, and this translated to competitive play on the court, but a championship remains elusive. How many of these first round picks can you name?
Clue: Year - pick number
MORE FROM YARDBARKER
NBA News

Delivered to your inbox

You'll also receive Yardbarker's daily Top 10, featuring the best sports stories from around the web. Customize your newsletter to get articles on your favorite sports and teams. And the best part? It's free!