Found September 13, 2013 on Project Spurs:
San Antonio Spurs guard Nando De Colo has had a busy summer this year by following an extended run to the NBA Finals with even more big time basketball with the French National team at EuroBasket 2013.   Team France is now in the midst of EuroBasket play in Slovenia, and playing well enough to earn their way to a second round berth.   Coming off of his freshman season that consisted of several DNPs and mostly spotty minutes, his return to the France national team required the 26-year old guard to adjust back to that of a regular rotation player.   In a recent interview with ESPN, Nando talked about many things, including how he is preparing now for his sophomore year with the San Antonio Spurs.    "I've done a lot of weightlifting, to work on my body. Even today, we had a day off, but I was in the gym this morning because I know I must be preparing for next season, even when I'm with the national team."   Given that we already know that Nando benefits from playing with fellow Spurs' Tony Parker and Boris Diaw on the French national team, it's good for Spurs fans to hear that Nando is preparing for a new Spurs season off the court as well. Adding some strength this summer along with getting even more pro experience could possibly pay off with increased playing time in the coming season for the Spurs.   And it seemed he needed time on the court after his rookie season according to Team France's head coach Vincent Collet.   "We discovered that in the first game, six weeks ago, that he needed to play," said France coach Vincent Collet. "It was obvious after this season."   So, what are your thoughts Spurs fans? Do you think the Spurs will benefit from Nando getting all the extra court time with France this summer? And what are your thoughts on Nando working on strength training? If he indeed is used more off the ball this year as Spurs GM R.C. Buford indicated in an earlier interview, could some extra muscle help his game?
Original Story:
http://www.projectspurs.com/2013-arti...
THE BACKYARD
BEST OF MAXIM
RELATED ARTICLES
Marco Belinelli will be one of the new faces on the San Antonio Spurs team this season.   Just a couple of days ago, Manu Ginobili gave us a glimpse that he and Belinelli will be neighbors this year in the locker room.   Dai @marcobelinelli, qualifica e vieni. Ti aspettiamo! Portami dei tortellini! ;-) http://t.co/6nKYSwAeBC — Manu Ginobili (@manuginobili...
Here is a lesson for everyone reading this - never interrupt former Spurs forward Stephen Jackson when he is rapping. Just ask former NBA guard Steve Francis what happens when you do. In the video below, Jackson (aka "Stak 5") was rapping at a nightclub when Francis makes a cameo right behind Jackson. That's when the fun begins. It seems Francis has words with another...
Watching the NBA and loving basketball sneakers goes hand-in-hand. From Nike to Adidas, NBA fans like seeing what NBA stars are wearing on their feet, in search of the latest style. San Antonio Spurs' Tony Parker is no different as he is now with PEAK and sports his own line of kicks - the PEAK TP9. With that being said, this one is for all you sneaker heads and Spurs...
Small consolation to Raptors fans but 13 years after Tracy McGrady took his talents to Epcot Center with the Magic in 2000 T-Mac says he regrets the decision now. "In hindsight looking back obviously I wish I had stayed in Toronto" McGrady was saying in a recent telephone interview from his home in the Houston area. "There's no doubt we could have contended for a championship...
After an unfortunate summer of injuries to San Antonio Spurs' overseas stashed players Davis Bertans, Livio Jean Charles, and Adam Hanga, a bit of good news comes to hopefully bring some relief to Spurs fans.   The Spurs' 59th pick in the 2011 NBA draft, Adam Hanga, had arthroscopic surgery on his left knee this summer for a torn meniscus. In a recent interview,...
Apparently everybody knows the San Antonio Spurs are the model franchise for small market teams in the NBA.   Earlier this summer some members of the Indiana Pacers came to work out with the Spurs and now some members of the Atlanta Hawks also visited the Alamo City to pick the brains of the Spurs.    Atlanta Hawks coach and former Spurs assistant Mike Budenholzer...
Just as San Antonio Spurs fans begin to cope with the devastating Game 7 loss to the Miami Heat, a new story comes out. This time, however, it's not about Ray Allen's foot being out of bounds, or even Danny Green showing up to the same club as LeBron James and teammates, it has to do with boxing star Floyd "Money" Mayweather. The pound-for-pound king is being sued...
Though each still has one game remaining in the second round of the 2013 Eurobasket tournament, the French and Italian National teams have already secured a position to advance into the Quarter-Finals through two games of the second round. After falling to Lithuania on Wednesday to open the second round, France rebounded with an offensive ladened 102-91 victory over Latvia on...
According to a report by Real GM, the San Antonio Spurs worked out journeyman forward Damien Wilkins last week. Wilkins is a 9-year pro and played with the 76ers last season. For his career, he has averaged 6.3 points, 1.4 assists, 2.4 rebounds and shot 42 percent from the field. The report did state have been impressive in workouts. Despite the impressive showing at workout...
Coming into Thursday's opening game of the second round between Italy and Slovenia, the Italians had yet to taste defeat at Eurobasket after going 5-0 in the first round.  Thursday however, Italy would meet the losing side after playing a close match to the end against Slovenia, but a second quarter where they were outscored 27-18 would eventually be too much for Italy to...
Spurs News

Delivered to your inbox

You'll also receive Yardbarker's daily Top 10, featuring the best sports stories from around the web. Customize your newsletter to get articles on your favorite sports and teams. And the best part? It's free!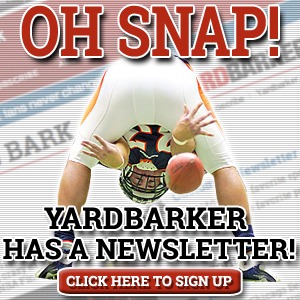 Latest Rumors
Best of Yardbarker

Today's Best Stuff

For Bloggers

Join the Yardbarker Network for more promotion, traffic, and money.

Company Info

Help

What is Yardbarker?

Yardbarker is the largest network of sports blogs and pro athlete blogs on the web. This site is the hub of the Yardbarker Network, where our editors and algorithms curate the best sports content from our network and beyond.