Found July 18, 2013 on Project Spurs:
The Fargo-Morehead Beez, Independiente, The North Charleston Lowgators, Adriondack Wildcats, Charleston Lowgators.  That's stops in the IBL, Argentina, D-League, USBL and back to the D-League if you were wondering.  Those are the places Spurs Assistant Coach Ime Udoka made before even getting a shot in the NBA.  And that was only the first four years of his journey.  After he played just four games with the Los Angeles Lakers in 2003, Udoka went back to Charleston before heading overseas for stops in France and Spain.  He then went back to the D-League during the 2005-2006 season before playing the final month with the New York Knicks.  Finally, some stability came in the 2006-2007 season when Udoka played a full season with the Portland Trailblazers.  The next two seasons came life as a member of the San Antonio Spurs.  He was seen as their heir apparent to Bruce Bowen, but was more Bruce Bowen-lite.  After that Spurs run, Udoka landed in Sacramento, spending a season with the Kings.  His final NBA stay was 20 games with the Spurs in the 2010-2011 season. Udoka played one final season in Spain before moving back stateside to become an assistant with the Spurs.  12 years, six leagues, four countries on three continents.  While it sounds like a long, unique journey, it's not.  It's the type of career many of the players Udoka is coaching.  Of the Spurs Summer League roster, only three are under contract.  Another, Dexter Pittman, has playoff experience (and a championship ring) and Chris Wright is the only other player with NBA game experience on the roster. Udoka's long, winding playing career may not have been ideal while it was happening, but it's helped his young coaching career, especially when it comes to relating to his young Summer League squad.  As a veteran of four Summer League runs, Udoka says he's talked to his players about what would might catch a team's attention. "We're talking about effort and things like that.  There's a lot of eyes on you watching," Udoka said. "Not only the Spurs, but teams from Europe here as well as the rest of the NBA, so it's time to take advantage when you get minutes out there.  Regardless of how much you're playing, take advantage, because you never know who's watching.  And I can share those experiences that I went through as a player." The head coach isn't the only one who can offer advice to some of the younger players on the roster.  After spending four years at Washington State, Aron Baynes headed overseas for four years, playing with four different teams during that time, before signing with the Spurs.  Nando De Colo played professionally overseas for six years before coming stateside. It seems only natural that a young, relatively inexperienced roster would have a young, inexperienced coach.  With just one year of assistant coaching under his belt, this Summer League is a new experience for the 35 year old.  He said he isn't just using his playing experience to relate to his players, but also with how to deal with any nerves that come with being a first time head coach. "Once the horn goes off it's all basketball and you kinda go in to everything you know.  We have a good group of guys that have worked hard in these last few days and they're executing very well what we've given them so I'm happy with them," Udoka said. "We'll continue to work hard and get better but for me once the clock started, it was pretty much just basketball."
Original Story:
http://www.projectspurs.com/2013-arti...
THE BACKYARD
BEST OF MAXIM
RELATED ARTICLES
HELLO BROOKLYN
Brooklyn Nets guard Jason Terry believes the sky's the limit for his new team, evidenced by some comments he made at his introductory news conference.
Paul Pierce, the former longtime Celtic, has moved on from the team in green and white to the team in black and white. The newest Brooklyn Net throughout Monday's press conference did not look to pleasant on being traded, but as the display went on and it finally hit him that he will not be a Celtic, things started to make sense. "It hasn't really sunk in," Pierce said. "I...
Although Doc Rivers forever cemented his place in Celtics history coaching the team to its 2008 championship, it's easy to forget he suffered his share of devastating losses, too. In 2010, there was that Game 7 Finals loss to the Lakers. In 2012, there was the Eastern Conference finals 3-2 series lead that the Heat evaporated away. So, it's fair to say that Rivers has experience...
After Manu Ginobili took it upon himself to announce he would be signing with the San Antonio for an additional two years, reporters searched for details. Adrian Wojnarowski of Yahoo Sports first reported the 35 year old guard would make $14 million in those two seasons.     Offering Ginobili, who had arguably one of his worst performances of his career in the NBA Finals...
On Saturday a report was released discussing how new San Antonio Spurs guard Marco Belinelli was awaiting 'permission' from the Spurs in order to represent his home country of Italy at the 2013 Eurobasket in Slovenia this fall. Now according to Sportando, the Spurs have given Belinelli 'permission' to play this fall and represent his home country. Marco...
It's been three weeks since Draft night when a report broke during the draft stating San Antonio Spurs assistant coach Brett Brown was about to be hired by the Philadelphia 76ers as their new head coach. Later that Thursday evening, Spurs General Manager R.C. Buford dispelled the rumor and said no such deal had been done. Since those three weeks, there have been multiple...
It's been less than a month since the San Antonio Spurs' last game -- and we know how that one turned out. Tony Parker, with plenty of time to decompress, analyze and reflect their championship run, talked with FIBA.com about the NBA Finals and his expectations with the French national team.   The Miami Heat have only lost one playoff series since LeBron James and...
Today was the day that it all became real. Those pictures of Garnett and Pierce jerseys weren't Photoshopped.  It wasn't an elaborate promo for TBS's "Deal With It." Paul Pierce and Kevin Garnett are Brooklyn Nets.  (Oh, and Jason Terry too). Kevin Garnett has been here before.  His departure from Minnesota seems to have been ages ago.  This whole "change of address"...
With the acquisitions of Paul Pierce, Kevin Garnett, and Jason Terry and returning caliber pieces, the Brooklyn Nets seem to have thrown all of their chips in for a championship scenery. The trio, along with new head coach Jason Kidd and general manager Billy King, addressed the city of Brooklyn and the media on Thursday at the Barclay Center. Check out the newest members of the Nets below.
The Brooklyn Nets have requested waivers on D.J. White. White was acquired from the Boston Celtics on July 12th in a trade that also netted Kevin Garnett, Paul Pierce and Jason Terry. Over his five-year NBA career with Oklahoma City, Charlotte and Boston, White holds averages of 6.0 points and 3.2 rebounds in 136 games (11 starts).
Paul Pierce was traded to the Brooklyn Nets in June, ending his 15-season career with the Boston Celtics. After nine teams passed on Pierce in the 1998 NBA Draft, the Celtics decided enough was enough and took the former Kansas star. Their faith in Pierce paid off; he developed into a franchise player, franchise icon, [...]
The Boston Celtics acquired a $10.3 million trade exception in their trade of Kevin Garnett and Paul Pierce to the Brooklyn Nets. The Celtics will have 365 days to use to the traded player exception.
NBA News

Delivered to your inbox

You'll also receive Yardbarker's daily Top 10, featuring the best sports stories from around the web. Customize your newsletter to get articles on your favorite sports and teams. And the best part? It's free!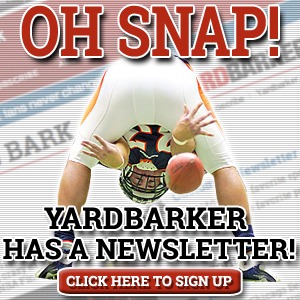 Latest Rumors
Best of Yardbarker

Today's Best Stuff

For Bloggers

Join the Yardbarker Network for more promotion, traffic, and money.

Company Info

Help

What is Yardbarker?

Yardbarker is the largest network of sports blogs and pro athlete blogs on the web. This site is the hub of the Yardbarker Network, where our editors and algorithms curate the best sports content from our network and beyond.