Found July 12, 2012 on NBA 24/7 365:
Miles Plumlee, the 26th overall pick of the Indiana Pacers, is yet to play in an official NBA game, but he's already getting busy defying stereotypes at the Orlando Summer League.  Plumlee is one of those dudes who serves as proof that a book truly should not be judged by its cover.  You look at the guy, and if he was a foot shorter you'd figure he's never picked up a basketball in his life (considering his haircut, I'd have guessed his favorite hobbies include sailing, wine tasting, and big game hunting).  However, Plumlee is actually leading Indiana's summer squad in blocks, and he's second in points and rebounds.  He's shown a fair bit of athleticism in the process of collecting these digits, too.  In yesterday's loss to the Celtics he elevated for a one-hander over the high-flying Sean Williams, then gave shot-blocking prospect Fab Melo the business with two hands.
Well damn, Miles Plumlee, those were a couple of man's jams!  I'd say it's time for a buzz… that schoolboy cut needs to go back to fifth grade.
Dunk(s) rating on the Starbury Nastiness Scale:
8/10 Starbury Nasty Faces
Throwback Poster of the Day: OJ Mayo kills a dude in Summer League…
Original Story:
http://nba247365.com/?p=7060
THE BACKYARD
BEST OF MAXIM
RELATED ARTICLES
I've been able to learn a lot about the new salary cap structure recently.  I've picked up a few of the nuances, but not all of them.  Sometimes in the pursuit of being creative within the system, I overlook a simple solution to a problem that can dramatically change the Celtics' offseason.  This is one such solution:  A sign-and-trade for Jason Terry. In regard to outgoing...
The Summer League Boston Celtics are undefeated, people! As in, no losses!They have won while controlling a game for four quarters, and they have won with a desperate comeback led by a 6-foot-1 point guard (Jonathan Gibson) who played for a Turkish team called "Trabzonspor" last season. They have won with Jared Sullinger tossing bricks at the rim and they have won with him...
Via the Boston Herald: The Celtics have solved at least part of their frontcourt problem by turning to a familiar player. A team source confirmed today that Chris Wilcox, who had surgery to correct an enlarged aorta last February, has agreed to what is believed to be a veteran's minimum contract. Wilcox, who was cleared for full contact and basketball activity just over a week...
For Celtics fans wondering what the holdup is in the formal signing of Jason Terry to the contract agreed upon, some light has been shed on the matter. According to the Dallas Morning News, the Celtics and Mavs are discussing sign and trade options. In regard to outgoing players, Jason Terry still hasn't signed with Boston, but that deal has been agreed upon. Apparently, the...
KOOL-AID ABSTAINS
Sales of Powerade are about to go waaaay down in Boston. The company seems to have decided to put up a billboard celebrating LeBron James' first title win almost three miles from the TD Garden. To read this feature and view photos of the billboard, please click the link below.
The Block Party is back after a week off to cover the NBA Draft with Celtics Hub's Brian Robb. Robb will be coming on right away so be sure to tune in at 8 sharp. We'll cover all the big moves across the league over the past week and especially break down the Celtics' moves. [...]
Irrevocable Differences with Rondo was Ray Allen's number one reason why he left Ray Allen has taken less money to join the Miami Heat after departing Boston.  Many have said that there are many reasons for this, and one of the main reasons was Allen's deteriorating relationship with the Celtics' starting point guard Rajon Rondo. [...]
The Indiana Pacers traded guard Darren Collison and swingman Dahntay Jones to the Dallas Mavericks late Wednesday for center Ian Mahinmi via sign-and-trade, according to multiple reports. Mahinmi will sign a four-year, $16 million contract to complete deal. Collison was acquired by the Pacers in 2010 to be the team's point guard of the future [...]
Darren's 6'11 so the other two are... It was a long time coming.  I hadn't written a What The Hell Happened To in quite some time.  I had writer's block.  A lack of up-to-date information on former Celtics.  So I've decided to make a special exception for a guy that was ready to "rock and roll in Boston."  That's what he said draft night himself...
Every morning, we compile the links of the day and dump them here… highlighting the big storyline. Because there's nothing quite as satisfying as a good morning dump. What we don't know yet is how those free agent contracts are structured and how much actual room they will have to finish the roster renovation. The Celtics have to stay under the luxury tax — $70.3 million...
Throughout this whole ordeal with Ray Allen turning his back on the Boston Celtics and choosing to sign with the team's biggest current rival in Miami, I have been strangely content. I have seen and fully understand the outrage spewing from fans of all ages, but I haven't been feeling that way. Am I still checked out? Admittedly, I went pretty much off the grid following...
Herald   Celtics beat Nets for 2nd straight summer win Celtics' Fab Melo lands on feet JaJuan Johnson gets summer crash course Younger Dream Team players need to check egos at the door Ray Allen leaves Boston as a class act Globe   Blame to go around for Ray Allen and Celtics Johnson still trying to find his niche for Celtics Departing thoughts on Ray Allen CelticsLife ...
NBA News

Delivered to your inbox

You'll also receive Yardbarker's daily Top 10, featuring the best sports stories from around the web. Customize your newsletter to get articles on your favorite sports and teams. And the best part? It's free!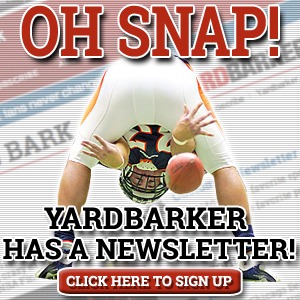 Latest Rumors
Best of Yardbarker

Today's Best Stuff

For Bloggers

Join the Yardbarker Network for more promotion, traffic, and money.

Company Info

Help

What is Yardbarker?

Yardbarker is the largest network of sports blogs and pro athlete blogs on the web. This site is the hub of the Yardbarker Network, where our editors and algorithms curate the best sports content from our network and beyond.