Found January 21, 2013 on Cuzoogle:
Yesterday the Toronto Raptors beat the LA Lakers at the ACC. Normally this would be big news but in terms of the Raptors pulling off an upset. This win was nice and all, but honestly the story that came out of this game is more about how bad the Lakers are than the Raptors making progress. Is this the ultimate karma kick in the head for LA? They load up on Dwight Howard and Steve Nash and everyone is giving Kobe another title. But it has all gone to **** in Los Angeles. Personally, as a Steve Nash fan, I feel for him. But as a Dwight Howard hater, it is awesome to see this happening. You can also say that Nash would of been better off going to Toronto at this point. Dwight Howard is not a winner and never will be. I can't even imagine the daily frustration that Kobe Bryant must feel. I did not see the game. First it was on TSN2, which I do not have. Second, I was grocery shopping. I put more in my basket than the Lakers did clearly. On the plus side for Toronto, a win like this is good for PR and morale at least from the outside. Fans left happy and bars sold a lot of beers. But let's not kid ourselves, this win did not mean much. The Lakers stink. Now if the Raptors could beat the real team from LA, the Clippers, that would be a story. addthis_url = 'http%3A%2F%2Fcuzoogle.com%2F2013%2F01%2F21%2Fraptors-win-over-lakers-means-little%2F'; addthis_title = 'Raptors+win+over+Lakers+means+little'; addthis_pub = '';
Original Story:
http://feedproxy.google.com/~r/Cuzoog...
THE BACKYARD
BEST OF MAXIM
RELATED ARTICLES
Photo Credit | NBC SportsWhen a team plays poorly there are always some options that the GM has at their disposal.  They can trade for some players, look to the free agent market for some sort of spark, or maybe the coach is to blame. In the case of the Los Angeles Lakers, Mitch Kupchak really hasn't been left with any except to trade one of our All Star pieces.The Lakers fired...
Dwight Howard attempted just five shots in the Lakers' loss to the Bulls on Monday.
Lakers head coach Mike D'Antoni recently moved Kobe Bryant on the ball defensively, asking him to spend tremendous energy guarding younger, athletic guards like Kyrie Irving and Brandon Jennings. Will D'Antoni stick with that plan with Bryant, even if it wears him down? "How many more games do we have?" joked D'Antoni. "Unless he dies before ... like...
The Brooklyn Nets still want Dwight Howard. And, according to Real GM's Jarrod Rudolph, they're exploring ways to get D12 from the struggling Lakers, believing "Howard can be had for the right price." Rudolph has a whopper of a rumor: Nets GM Billy King was preparing to contact the Minnesota Timberwolves to gauge interest in a three-team deal that would have...
In an article by Sports Illustrated, the whole Dwight Howard saga is back.  When Howard was playing for the Orlando Magic, he put that team on hold and made his intentions clear that he wanted to play for the Nets.  The Los Angeles Lakers ended up getting Dwight Howard in [...]
Just one year ago, things started to get really crazy in regards to Dwight Howard and where he was heading to play. Each day, depending on which way the wind blew, he was either staying or going in Orlando. It wasn't until the past summer that Dwight was traded to the Los Angeles Lakers, and the Brooklyn Nets failed to get a deal worked out with the Magic. But just because the...
Dwight Howard doesn't look to be fully healed from his April back surgery. With the Lakers season getting dimmer, they've loss nine of their last 11 games, Jarrod Rudolph of Real GM has said the Nets are ready to make a move for Dwight Howard again. According to Rudolph the Nets are planning to bring in a third team to make the trade a reality. This is the rumored trade Rudolph...
For … whatever reason you'd like, here's UFC legend Chuck Liddell knocking out a cardboard cut-out of Dwight Howard. Bonus: Carmelo Anthony totally flops. (via Bob's Blitz)- Follow us on Twitter @withleather - Follow me personally @MrBrandonStroud and Burnsy @MayorBurnsy - Like us on Facebook.LinksACW Guilty By Association 7 — Results, Recap |The Wrestling Blog|Let's...
Kobe Bryant empathizes with the struggles of Dwight Howard coming off major surgery in a difficult market.
One team is 17-24 and sinking quicker than the Titanic, the other is thriving and owns the second best record in the league, a half game behind the Oklahoma City Thunder at 32-10. Both teams play in the Los Angeles in the same building (The Staples center) so if I were to tell you that the Lakers are 17-24 and the Clippers aer 32-10 would you believe it? Of course not. LA is Lakertown...
I was able to join Justin Hull on The Home Stretch to chat about the NBA... but we got distracted by rants about the metric system and dating Taylor Swift. When we got around to chatting hoops, we covered Dwight Howard's abysmal play this season, if the Lakers season is over and why the Clippers won't do well in the NBA Playoffs.
NBA News

Delivered to your inbox

You'll also receive Yardbarker's daily Top 10, featuring the best sports stories from around the web. Customize your newsletter to get articles on your favorite sports and teams. And the best part? It's free!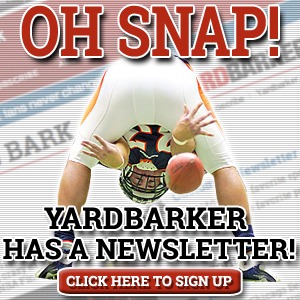 Latest Rumors
Best of Yardbarker

Today's Best Stuff

For Bloggers

Join the Yardbarker Network for more promotion, traffic, and money.

Company Info

Help

What is Yardbarker?

Yardbarker is the largest network of sports blogs and pro athlete blogs on the web. This site is the hub of the Yardbarker Network, where our editors and algorithms curate the best sports content from our network and beyond.