Found June 12, 2013 on BlackSportsOnline:
There is a fine line between being a clown and being a clown that performs at your highest level when the lights are the brightest. Shaq was a clown, it annoyed Kobe Bryant and others, but when push came to shove, you could count on Shaq putting on dominant performance when it mattered the most. Do you have that confidence in Dwight Howard? "He's too nice," O'Neal said Tuesday on "The Max and Marcellus Show" on ESPNLA 710. "I'm a connoisseur of giggling and playing and all that and making you laugh and playing with the fans, but when I cross that line, I'm ready to tear your face off. "I just know when it comes to pressure, you either run away from it or you handle it," O'Neal said. "The first day I got to the Forum, the great Jerry West said, 'Son, look up.' And I saw Kareem's jersey, Wilt's jersey and all the great jerseys. He said, 'Shaq, I know you do movies, I know you do albums, but you need to get at least two or three championships while you're here or this move will be considered a bust.' So for me, it was a lot of pressure but I like the pressure. Especially when you see other greats say that he's like a Wilt or he's like a Kareem. I knew I had to step up. "He should have known all of this when he signed with L.A. He should have known what he was getting into. My advice to him is to look pressure in the face and give it the one-two combination and knock it out." The fact that he's the so-called best big man in the league and doesn't get doubled every time, that's telling me something. That's telling me teams respect him but they don't fear him. I would rather be feared than respected." Shaq has said all of this before, but one thing I have learned is you can't change someone's DNA. Dwight Howard is very good center, but he will never go down as one of the greatest centers of all-time. We have seen the best of Dwight and the version going forward will be good, better than pretty much every other Center in the NBA, but not great. Expect Howard to run away from the Lakers, because as Shaq stated, he can't handle the pressure of LA or being compare to the great Lakers centers of the past.
Original Story:
http://blacksportsonline.com/home/201...
THE BACKYARD
BEST OF MAXIM
RELATED ARTICLES
So far Dwight Howard has been linked to the Los Angeles Lakers, Houston Rockets, and Dallas Mavericks. But now the prized free agent is reportedly interested in joining the Spurs, Steve Kyler of HoopsWorld.com reports on Thursday. Is this just a case of wanting to play for the best team, or does Howard actually see himself playing at the AT&T Center in San Antonio? Howard...
Much was made of Dwight Howard including the Golden State Warriors on his list of five teams that are on his wishlist to sign with in free agency. It's a major step forward for the Warriors just to be considered by Howard, one of the league's best centers. A surprisingly successful season and a trip to the second-round of the NBA Playoffs has changed the landscape a bit and turned...
The NBA season isn't even officially over and one of the main topics thus far has been this: where will Dwight Howard land in the offseason? The Lakers, Rockets, Mavericks, and even the Spurs are supposedly the places the star center is considering. Howard probably doesn't even know where he will land, but former Laker star Magic Johnson has his own option where he should...
Dwight Howard and Shaquille O'Neal have never had anything nice to say about one another. Comparisons between the two because of their career paths come naturally, and neither big man seems to like being compared to his counterpart. Most recently, Shaq called Howard out for not being mean enough on the floor. "He's too nice," [...]
Shaquille O'Neal has criticized Dwight Howard in the past and did so again on Tuesday when he said the Los Angeles Lakers' big man has been too nice in his career and must stiffen up. "He's too nice," O'Neal said. "I'm a connoisseur of giggling and playing and all that and making you laugh and playing with the fans, but when I cross that line,...
YOU DON'T SAY
Given his affiliation with the Lakers, it may come as a surprise to some that Magic Johnson implied that perhaps the Rockets are the best fit for Dwight Howard.
This is actually happening. Perceived as a "soft" big man, Dwight Howard will be voicing the character "Cold Turkey" in a movie about time-traveling turkeys.
Yesterday on ESPNLA, Shaq called his MiniMe, er Dwight Howard, "too nice." It's probably the best way anyone's called him annoying. "I'm a connoisseur of giggling and playing and all that and making you laugh and playing with the fans, but when I cross that line, I'm ready to tear your face off…He's just too nice." I gotta agree. Less nice Dwight. More hermit...
It's not often that I get the opportunity to call Los Angeles Lakers center Dwight Howard, a talking turkey, but he will be lending his voice to a talking turkey in an upcoming animated motion picture. The movie is called "Free Birds" which will be produced by Relativity/Reel FX and D-12 will voice a time traveling bird: Howard plays Cold Turkey, one of the Wild Turkeys that...
OUR BAD
Kobe Bryant and the company that was to auction off his memorabilia have reached an agreement and his parents have apologized for their role in the dispute.
The NBA has fined three teams for tampering, according to an internal memo. The Atlanta Hawks are one of the three teams, as the marketing department sent out a letter to season ticket holders mentioning Chris Paul and Dwight Howard by name. The identity of the other two teams and the amount of the fine has not been disclosed.
The Atlanta Hawks and two other teams have been fined an undisclosed amount by the NBA for tampering. A league spokesman says a memo was sent to teams informing them of the penalties, but didn't say which clubs were punished or provide the amount of the fines. However, the Hawks say Monday they were one of them, saying that they ''fully understand and respect the NBA...
Lakers News

Delivered to your inbox

You'll also receive Yardbarker's daily Top 10, featuring the best sports stories from around the web. Customize your newsletter to get articles on your favorite sports and teams. And the best part? It's free!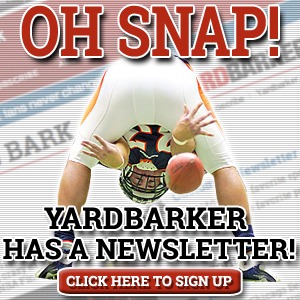 Latest Rumors
Best of Yardbarker

Today's Best Stuff

For Bloggers

Join the Yardbarker Network for more promotion, traffic, and money.

Company Info

Help

What is Yardbarker?

Yardbarker is the largest network of sports blogs and pro athlete blogs on the web. This site is the hub of the Yardbarker Network, where our editors and algorithms curate the best sports content from our network and beyond.