Found May 24, 2013 on The Roosevelts:
PLAYERS:
Brandon Jennings
,
Dirk Nowitzki
,
Monta Ellis
,
Paul Millsap
,
Al Jefferson
,
Tyreke Evans
,
Blake Griffin
,
Stephen Curry
,
LeBron James
,
Andrew Bynum
,
Andre Iguodala
,
Josh Smith
,
Dwight Howard
,
Kobe Bryant
,
Chris Paul
,
Stan Van Gundy
TEAMS:
Milwaukee Bucks
,
Dallas Mavericks
,
Sacramento Kings
,
Golden State Warriors
,
Utah Jazz
,
Brooklyn Nets
,
Boston Celtics
,
Phoenix Suns
,
Los Angeles Clippers
,
Miami Heat
,
Philadelphia 76ers
,
Houston Rockets
,
Cleveland Cavaliers
,
Portland Trail Blazers
,
Atlanta Hawks
,
Denver Nuggets
,
Washington Wizards
,
Los Angeles Lakers
,
Chicago Bulls
,
Orlando Magic
,
Indiana Pacers
,
San Antonio Spurs
,
New Orleans Pelicans
With so many Free and Restricted Agents becoming available this summer it's hard to pay attention to them all so I've compiled a list for the players that I feel could make or break a team come next season. I've left out the players that have expressed interest in resigning with their current teams. Photo source: prosportsextra.com #10 Brandon Jennings Current Team: Milwaukee Bucks Position: Point Guard Current Salary: $3,179,493 Future Salary: $4,330,469 Type of Agent: Qualifying Offer Teams that are possibly interested: Dallas Mavericks Although the season may have ended abruptly for Jennings, his potential for the future is still limitless. It's no secret that Jennings would like to leave the Bucks. Having expressed this feeling multiple times it seems as though this rising star would like to go play for the Dallas Mavericks next season but because he is a restricted free agent if the Bucks choose to match any offer made by another team Jennings would have to continue his career with the Bucks, at least till 2014. Another thing the Bucks can do is to trade Jennings so that he can play for another team without taking a pay cut but sources seem to say that Jennings is hesitant on that idea. During the 2012-2013 regular season, Jennings averaged 17.5 points, 1.6 steals, 6.5 assists and 3.1 rebounds per game. Also improving his 3-point goal field percentage to 37.5% and his free throw percentage to 81.9%. His playoff stats weren't as high but what do you expect when you get swept by the Heat. You just need to pick yourself up, wipe the dust off and try again. During the 2013 playoff season Jennings averaged 13.3 points, 1.5 steals, 4.0 assists and 2.3 rebounds per game. It'd be interesting to see what Jennings could do if matched up with Dirk Nowitzki come 2014. Dallas is in desperate need of a new point guard and we all know they have enough room in their salary cap to make an offer for Jennings. Maybe this will be the answer to their regular season woes. Photo source: athletetattoodatabase.com #9 Monta Ellis Current Team: Milwaukee Bucks Position: Shooting Guard Current Salary: $11,000,000 Future Salary: $11,000,000 Type of Agent: Early Termination Option Teams that are possibly interested: Sacramento Kings It seems likely too that Jennings' teammate, Monta Ellis, will likely try and get as far away from the Bucks as possible. Being able to get to the playoffs was an amazing feat in and of itself but both Jennings and Ellis want to play for better teams making a championship ring that much more likely for them in the future. After only one season I'm sure the Bucks would try and keep Ellis after trading Bogut to the Golden State Warriors but with his Early Termination Option, Ellis ultimately has the final say over whether he stays in Milwaukee or not. The Bucks best bet would be to get a new coach, as well as draft some all star talent that might entice these two to stay. During the 2012-2013 regular season, Ellis averaged 19.2 points, 2.1 steals, 6.0 assists and 3.9 rebounds per game. This 2013 season being his second time to the NBA playoffs, Ellis averaged 14.3 points, 2.5 steals, 5.5 assists and 3.3 rebounds per game. And it seems as though the new Kings team has been keeping their eye on possibly attaining Ellis for the next season. This fast, prolific scorer can only go up from here so it'll be interesting to see what teams pop up to try and get Ellis during this offseason. Photo source: brooklynsportsdaily.com #8 Paul Millsap Current Team: Utah Jazz Position: Power Forward Current Salary: $8,603,633 Future Salary: N/A Type of Agent: Unrestricted Free Agent Teams that are possibly interested: Brooklyn Nets If the Utah Jazz are interested in keeping Al Jefferson on their team, they will probably have to let Paul Millsap go. This would probably be a good thing for both seeing as how the Jazz would be able to save some cash in their cap while Millsap could go to where he will be paid what he wants and get the minutes that he is looking for. Millsap, being the tough front court defender that he is, will have no problem finding a team that will use him at full capacity. And what team isn't looking for someone who can shoot and make those corner threes? Millsap might not be conventional 4 height but he plays the part very well. If other players are taken, teams might want to start courting Millsap sooner rather than later. During this 2012-2013 season Millsap has been averaging 14.6 points, 1.0 blocks, 1.3 steals, 2.6 assists and 7.1 rebounds for the Utah Jazz. Photo source: alreadytv.com #7 Tyreke Evans Current Team: Sacramento Kings Position: Shooting Guard Current Salary: $5,251,825 Future Salary: $6,927,157 Type of Agent: Qualifying Offer Teams that are possibly interested: Boston Celtics, Dallas Mavericks, Phoenix Suns This 2010 Rookie of the Year may seem to be on the decline but that may be due to his limited playing time on the Sacramento Kings. On an overall scale, comparing his averages to the amount of time he has played per game he has been a fairly consistent player for these past three seasons. Among those drafted in 2009, Blake Griffin and Stephen Curry are the only ones to score more points per game than Evans, which is pretty good. Seeing as how the Kings seem to be stuck in this downward spiral, they might just let Evans go by not making him a qualifying offer which might be good for other teams that are looking to take on Evans on their team. Maybe he can go back to how he was playing during his rookie year and shake off this horrible Kings run. Interesting fact: Tyreke Evans is one of only four players to average 20 points, 5 rebounds and 5 assists per game during their Rookie year. The other three players being Oscar Robertson, Michael Jordan and Lebron James. Photo source: wallpapersget.com #6 Andrew Bynum Current Team: Philadelphia 76ers Position: Center Current Salary: $16,889,000 Future Salary: N/A Type of Agent: Unrestricted Free Agent Teams that are possibly interested: Dallas Mavericks, Houston Rockets, Cleveland Cavaliers One of the top three centers that are free agents come summer is young talent Andrew Bynum. After playing for the Lakers, last season he was traded to the 76ers but due to injury Bynum hasn't really seen time on the court. But despite this setback it seems as though the 76ers are still interested in keeping Bynum on their team. The 76ers pretty much called the Bynum experiment a failure but who knows what he would be able to contribute to the team if he were healthy. But the team will have to way out the possibilities and see if he is worth bringing back in the long run. We'll just have to wait and see who will make an offer for Bynum and his rebounding/blocking talent. Hopefully he will be able to recover from his injury and come back full force next season. Photo source: zimbio.com #5 Al Jefferson Current Team: Utah Jazz Position: Center Current Salary: $15,000,000 Future Salary: N/A Type of Agent: Unrestricted Free Agent Teams that are possibly interested: Portland Trailblazers, Boston Celtics, Utah Jazz, Dallas Mavericks, Houston Rockets, Atlanta Hawks As one of the three big centers that will be unrestricted this summer, Al Jefferson may just make or break whichever team he decides to sign with. Both Jefferson and Millsap will be free agents this summer and it is unlikely that the Utah Jazz will be able to keep both on their roster. Not only will it break the bank but these players have been limiting the minutes seen by young talent on the Jazz. I'm guessing the Jazz would rather keep Jefferson because of his contribution to keeping a strong front court but in the unlikely chance that they are unable to, their best bet would be to do a sign and trade. Because of his amazing front court abilities a handful of teams will be wanting to boost their roster by welcoming Jefferson to the family for sure. And by being an unrestricted free agent only time will tell what Jefferson's decision will be come summer time. During this 2012-2013 regular season Jefferson was averaging 17.8 points, 1.1 blocks, 1.0 steals, 2.1 assists and 9.2 rebounds per game. Photo source: turner.com #4 Andre Iguodala Current Team: Denver Nuggets Position: Small Forward/Shooting Guard Current Salary: $14,968,250 Future Salary: $16,154,750 Type of Agent: Early Termination Option Teams that are possibly interested: Los Angeles Lakers, Cleveland Cavaliers, Portland Trailblazers After being traded by the 76ers, things looked good for both the Denver Nuggets and Andre Iguodala but unfortunately they weren't able to get out of the first round of playoffs, even with all of the all star talent. Beaten in the first round by the Golden State Warriors, it shows that the Nuggets have things to work on during the offseason. Considering that they were beaten by a mostly rookie team, the Nuggets need to boost their overall game plan in order to be better contenders for the coming season. As an All-Star Olympic talent Iguodala has been able to become a better shooter and rebounder, showing these skills off especially during the 2013 playoff season. And any team would be lucky to have this great defensive player on their starting roster for sure. I guess it depends on if teams have the open capital to pay Iguodala's salary without going over the salary cap. Photo source: sportige.com #3 Josh Smith Current Team: Atlanta Hawks Position: Power Forward Current Salary: $13,200,000 Future Salary: N/A Type of Agent: Unrestricted Free Agent Teams that are possibly interested: Washington Wizards, San Antonio Spurs, Milwaukee Bucks, Philadelphia 76ers, Dallas Mavericks, Los Angeles Lakers, Houston Rockets, Boston Celtics Josh Smith is another player that is hot on the market. Unable to advance past the first round of the playoffs, I would want to trade teams too if I were Josh Smith. Considering that Howard and Paul might stay with their respective teams, Smith would be the one to watch for. Smith has given the Hawks nine solid seasons with no major injuries along with many playoff appearances. I'm sure prospective teams can overlook his run ins both and off the court if it would mean having him on their team. The Hawks have built a team around him but will he stay? Or will he find his own version of the Miami Heat? Photo source: ngngsports.com #2 Dwight Howard Current Team: Los Angeles Lakers Position: Center Current Salary: $19,536,360 Future Salary: N/A Type of Agent: Unrestricted Free Agent Teams that are possibly interested: Houston Rockets, Chicago Bulls, Dallas Mavericks, Atlanta Hawks What is going on with Dwight Howard, no one ever knows. Just like the last offseason no one was quite sure where Howard was going to end up and now its the same thing all over again. He didn't win a championship ring like he wanted with the Lakers, although nothing just happens overnight, so its not weird to think that he might choose to sign with another team. He has said that he isn't a fan of the D'Antoni system but he also hasn't ruled out resigning with the Lakers. Although I honestly don't think Howard and Kobe Bryant will be able to have that much needed chemistry between them in order to make it to the top. Howard has also expressed that he would like to play for the Bulls once or twice before. And apparently Howard's girlfriend would like to move to Houston and says that the time for being in LA is now over. Although, I doubt she has any real say in any of this. The Hawks, oddly enough, want to get Howard by bringing on Stan Van Gundy on as the new head coach. Why they thought this would work, I have no idea. Howard tried and succeeded in getting this man fired so I find it hard to believe that Howard would once again want to play for him. Hey, you got to do what you got to do. But lucky for Howard, Centers are in high demand despite his non-stellar performance this year during the playoff season. His best playoff season being in 2011 with the Orlando Magic where he had an all-time high average of points per game, free throws made as well as field goals made. But it's true that Howard has all star talent, after leaving the Orlando Magic they were the worst team in the league in the Eastern Conference. Photo source: espncdn.com #1 Chris Paul Current Team: Los Angeles Clippers Position: Point Guard Current Salary: $17,779,458 Future Salary: N/A Type of Agent: Unrestricted Free Agent Teams that are possibly interested: Dallas Mavericks, Los Angeles Lakers, Indiana Pacers, New Orleans Pelicans Chris Paul may be the most sought after man of the hour. It seems as though every time Chris Paul is on the free agency market everyone wants a piece of him, including his old team the New Orleans Pelicans (formerly the New Orleans Hornets). Unable to advance in the playoffs further than what the Hornets were able to in the past, it may be time for CP3 to find a new team to call home. This, obviously, would be devastating to the Clippers who would not be playoff contender material without Paul. And to be honest, Paul hasn't been playing to his full potential on the Clippers. His stats show that his best years were with the Hornets, both during the regular and playoff seasons. It would be interesting to see if the Mavericks were able to acquire both Dwight Howard and Chris Paul in a combo deal to bolster their team roster this offseason. Not really sure how Howard, Paul and Nowitzki would be able to work together as a team but I can't say that I'm not intrigued.
Original Story:
http://www.rsvlts.com/2013/05/24/the-...
THE BACKYARD
BEST OF MAXIM
NBA News

Delivered to your inbox

You'll also receive Yardbarker's daily Top 10, featuring the best sports stories from around the web. Customize your newsletter to get articles on your favorite sports and teams. And the best part? It's free!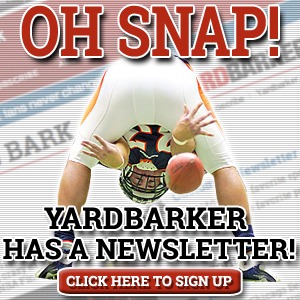 Latest Rumors
The Backyard

Today's Best Stuff

For Bloggers

Join the Yardbarker Network for more promotion, traffic, and money.

Company Info

Help

What is Yardbarker?

Yardbarker is the largest network of sports blogs and pro athlete blogs on the web. This site is the hub of the Yardbarker Network, where our editors and algorithms curate the best sports content from our network and beyond.