The 'Embiid's new deal is a lot to Process' quiz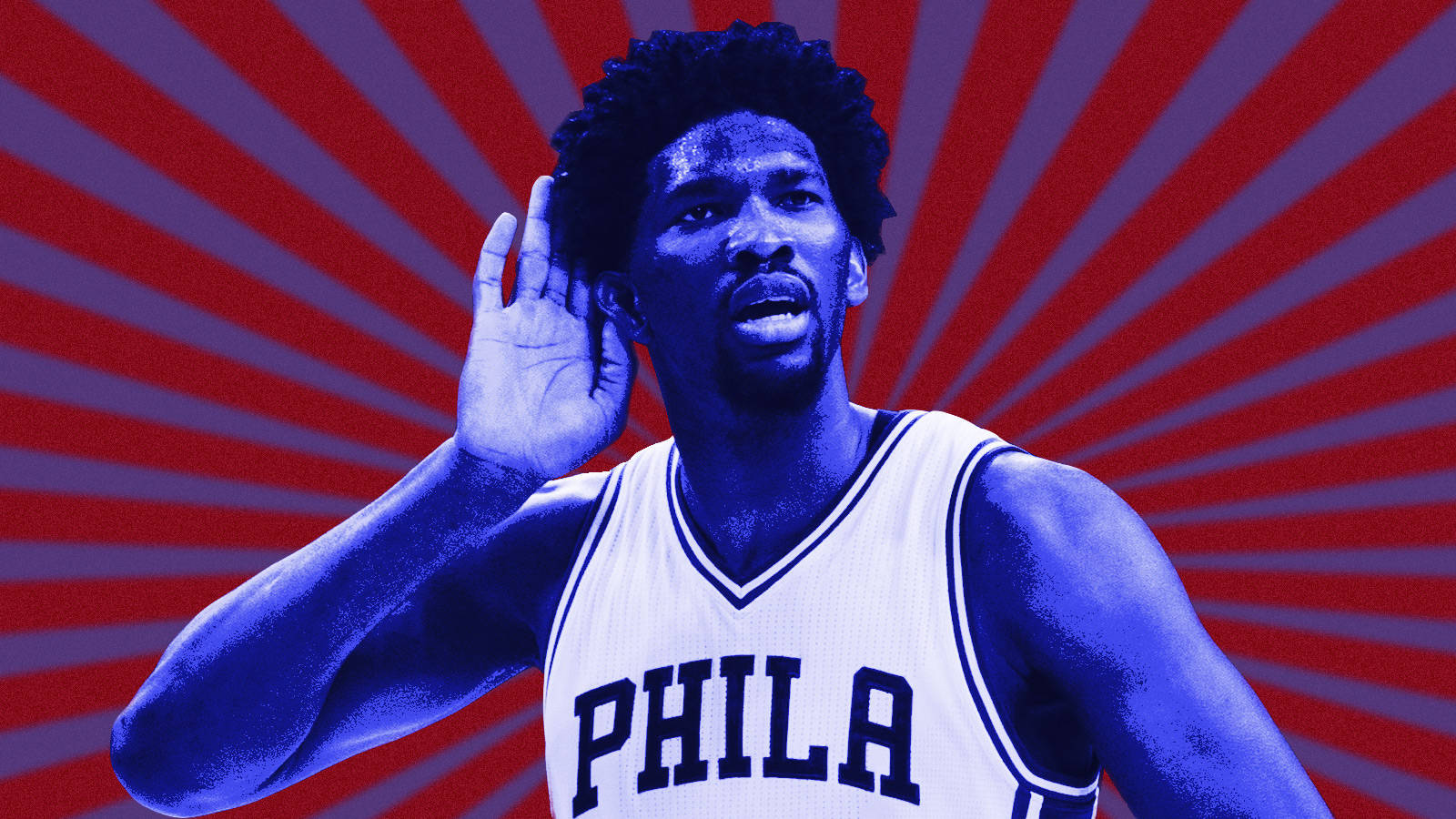 Yardbarker Illustration/Getty Images
31 games. It only took 31 games over three seasons for the Sixers to decide that they should make Joel Embiid a very rich man and sign their franchise center to a massive rookie extension.
There is going to be a lot of pieces written about Joel Embiid over the next few days. The good people over at SB Nation have already compiled the five takes you can expect to see most often. Without a doubt, it's a risky move for a Sixers squad who finally look like they are trying to win games after a few seasons of tanking experimenting with a few things while not really making an honest effort to compete. Now, it's simply on Embiid to stay healthy and deliver. If he is, in fact, the "second coming of Jesus", then Philly has a bright future ahead of them. But if he can't stay on the floor, the franchise might have no choice but to start the process all over from scratch. 
Which brings us to today's quiz of the day. From 'Pistol Pete' to 'Magic' to 'The Answer,' the NBA has always been the league with the best nicknames and 'The Process' just might be the best nickname in the Association today. So, with that in mind, how many current NBA players can you name based on nickname alone in five minutes?
Good luck!
NOTE: Nicknames come from basketball-reference.com.
QUIZ: Name the NBA player based on his nickname
MORE FROM YARDBARKER
NBA News

Delivered to your inbox

You'll also receive Yardbarker's daily Top 10, featuring the best sports stories from around the web. Customize your newsletter to get articles on your favorite sports and teams. And the best part? It's free!