The 'Greatest show on flat Earth' quiz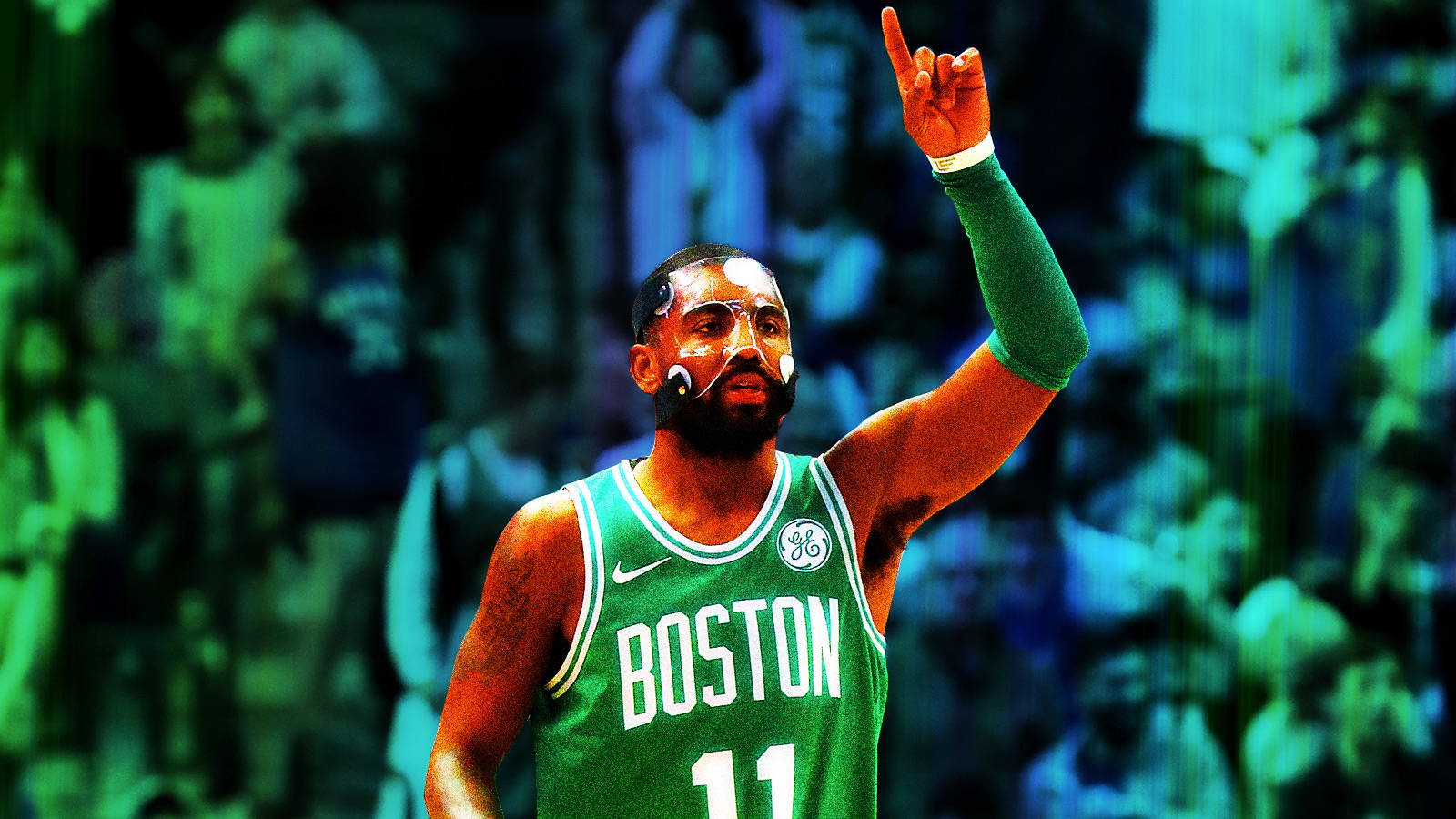 Yardbarker Illustration/Getty Images
On Monday night, Kyrie Irving had his best game of his brief Boston career, scoring 47 points on just 22 shots, while also adding six assists. The Celtics won, because of course they did, pushing their current winning streak to an impressive 16 games.
Kyrie is clearly relishing in having his own team once again, and he is crushing it in Boston no matter how you look at it, whether it be old stats, new stats or dazzlingly absurd moves at the top of the key. Irving simply can't do any wrong right now. Most importantly, he's also delivering when it matters: 
According to NBA.com statistics, Irving leads the NBA with 65 points on 24-of-39 shooting (61.5 percent) in clutch situations, as defined by the final five minutes of regulation or overtime with the score within five points.

"It's just fun, man. Just fun, that's it. It's pretty simple. I don't really see it as a pressure situation. It's just like playing basketball, man. It's just like being in a park 7-7 and game is 8. Someone else calls win by two and you're calling straight up. That's when the defense just starts to crank up and you see some unbelievable plays."
Which brings us to today's quiz of the day. While it's still early in the season, it's clear that Irving will be in the MVP discussion all season if he continues at this pace. If he does win MVP, he'll join an exclusive group of NBA royalty. In the history of the league, only 17 players who have won Rookie of the Year have also gone on to win at least one league MVP award. How many of these 17 legends can you name in five minutes?
Good luck!
CLUE: ROOKIE SEASON
QUIZ: Name every NBA Rookie of the Year to also win at least one MVP
MORE FROM YARDBARKER
NBA News

Delivered to your inbox

You'll also receive Yardbarker's daily Top 10, featuring the best sports stories from around the web. Customize your newsletter to get articles on your favorite sports and teams. And the best part? It's free!