The 'My Bronny valentine' quiz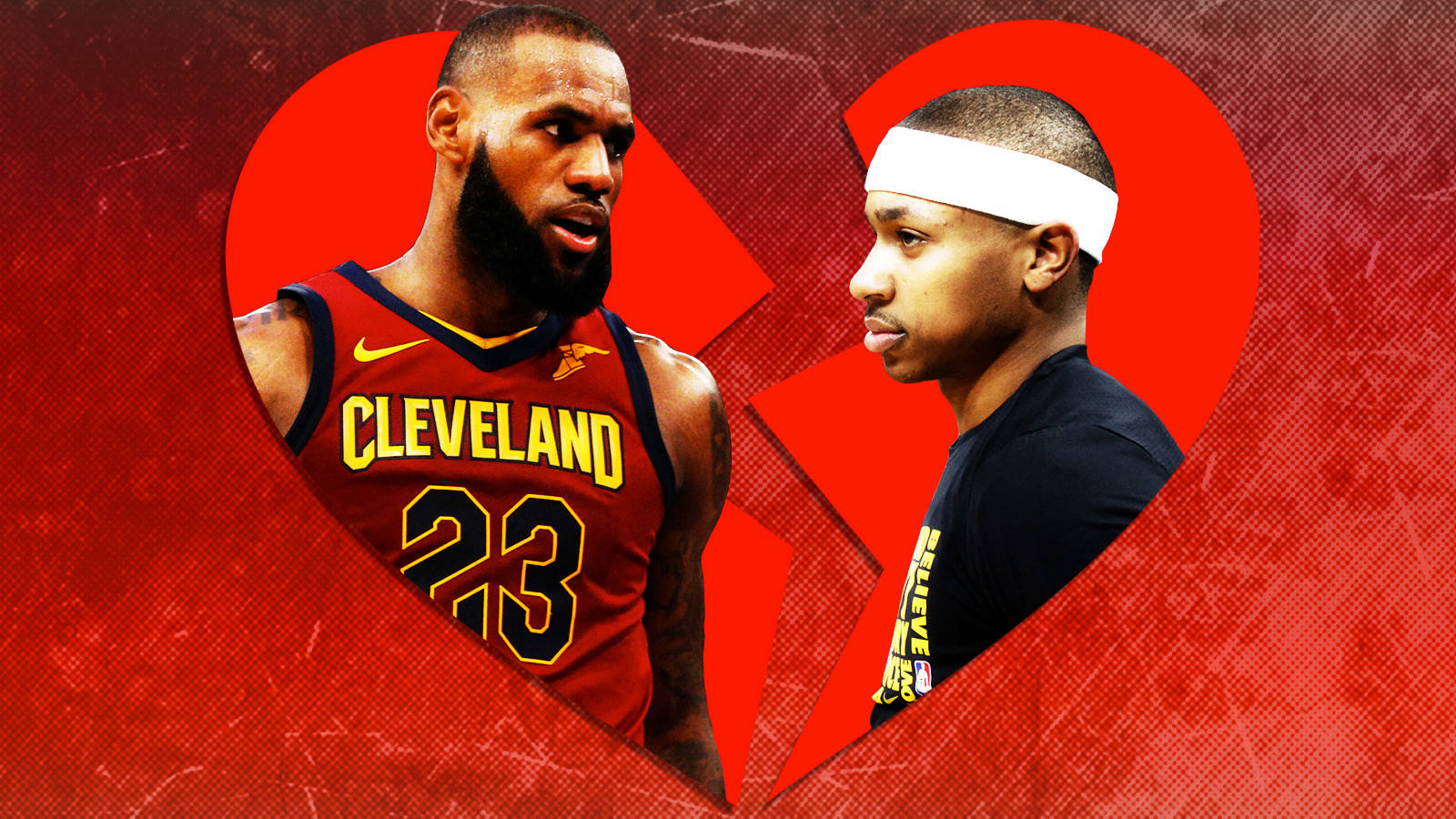 Yardbarker Illustration/USA Today Images
It's Valentine's Day, so you would assume the levels of love in the air would be elevated today. However, it would seem that no one told NBA players this, as the week following the league's trade deadline has been filled with the airing of grievances, most of which are of the petty variety.
In Detroit, Blake Griffin refused to shake hands with his old squad following a loss, while in the nation's capital, John Wall and Marcin Gortat needed a summit to clear the air over a tweet. Out west, Jared Dudley called out Steve Kerr for disrespecting the Suns, even though he also admitted that the Suns don't need to be respected at the moment. In Utah, Rudy Gobert took a not-so-subtle jab at former teammate Enes Kanter, because there's an unwritten rule now in the NBA that says Kanter must be in a social media war of words with someone at all times. NBA pettiness also does not end when players retire, just ask any of the 2008 Boston Celtics who continue to be embroiled in some sort of drama for the better part of the last decade. 
Of course, no discussion of petty NBA beefs in 2018 would be complete without talking about the Cleveland Cavaliers. The new-look Cavs seemed to have righted the ship with their purge at the deadline, but that hasn't stopped the sniping on either side. LeBron got the ball rolling with his postgame comments after defeating the Celtics. Jae Crowder sent a volley back from Utah, but it's really been Isaiah Thomas who seems hellbent on fanning the flames of this mostly one-sided rivalry. Whether it be passive-aggressive social media maneuvers or blatantly calling out his old team not once, but twice, the newest Laker refuses to simply be the bigger man. And sure, being teammates with LeBron comes with its own set of obstacles, but he also tends to be a benevolent King when it comes to beefs past, so Thomas might end up waiting a long time if he's looking for LeBron to clap back any time soon. 
Which brings us to today's quiz of the day. As mentioned, it is Valentine's Day, so why keep the focus on the teammate relationships that didn't work and instead look back at the ones that did? Since 1998, a team has sent three or more players to the NBA All-Star Game 17 times. How many of those all-stars can you name in five minutes?
Good luck!
CLUE: YEAR / TEAM
Note: An asterisk (*) indicates that the player was in the starting lineup.
QUIZ: Name every NBA All-Star trio from the same team since 1998
MORE FROM YARDBARKER
NBA News

Delivered to your inbox

You'll also receive Yardbarker's daily Top 10, featuring the best sports stories from around the web. Customize your newsletter to get articles on your favorite sports and teams. And the best part? It's free!