Found November 29, 2012 on NBA 24/7 365:
PLAYERS:
Danny Granger
,
Dwight Howard
,
Goran Dragic
,
Jeremy Lamb
,
Royce White
,
Terrence Jones
,
Jeremy Lin
,
Omer Asik
,
James Harden
,
K. C. Thunder
,
Zach Randolph
,
Marc Gasol
,
Rudy Gay
,
Amare Stoudemire
,
Carmelo Anthony
,
Raymond Felton
,
Jason Kidd
,
Iman Shumpert
,
Kobe Bryant
,
Larry Bird
,
Kevin Durant
TEAMS:
New York Knicks
,
Indiana Pacers
,
Houston Rockets
,
Los Angeles Lakers
,
Phoenix Suns
,
Oklahoma City Thunder
,
Memphis Grizzlies
We've reached that point in the early part of the season where trends have begun to emerge, yet a great deal of uncertainty still remains.  While it's much to soon to pass any major judgments regarding MVPs or divisional crowns, 15 or so games have provided us with enough material on which to build various opinions and arguments.  So, when a couple of my online counterparts approached me about having a brief little NBA discussion I said, "sure, why not?" Which team has surprised you the most so far this season? Stephen Coston, NBA247365.COM: The Indiana Pacers, and not in a good way.  Even when taking the loss of leading scorer Danny Granger into account, this team has been a major disappointment.  Keep in mind that these Pacers have A) prided themselves in their ability to get the job done by committee, and B) won the lockout equivalent of 52 games.  This season they've dropped from 15th to 30th in scoring and are fortunate to be 7-8.  For a familiar, playoff-tested group with the talent and depth of Indiana to be below .500 right now… it certainly surprises me. Jason Radowitz, NewYorkSportsWorld.com: The Houston Rockets.  During the off-season, the Rockets searched desperately to find a superstar for their team. Their goal was Dwight Howard, but they missed out on him due to a lack of talent to give in return; even with three first-round draft picks to work with. They amnestied their biggest playmaker in Louis Scola and lost out on keeping Goran Dragic.  They seemed to be back on the right path after drafting Jeremy Lamb, Royce White, and Terrence Jones, and having lost the war for Dwight Howard they elected to compose a team of the best bench players from '11/12.  They signed Jeremy Lin and Omer Asik and also traded away Kevin Martin and Jeremy Lamb for an Olympian and Sixth Man of the Year in James Harden. So far, they've had some really spectacular games in their 7-7 season (note: 7-7 prior to last night's loss, of course). They have surprised many and are definitely contenders for a playoff spot in the West. Eli Friedman, OKC Thunder Beat Writer at RantSports.com: My surprise team so far this year has to be the Memphis Grizzlies. This Memphis team has been on the verge of getting over the hump, losing in the first round last year, and second round two years ago. This season, Zach Randolph and Marc Gasol are the "twin towers" leading the Grizz, while Rudy Gay continues to score the ball at will, and Mike Conley controls the offense. Beating the Thunder in Oklahoma City a week ago made a statement to the league — that this team is really ready to make some serious noise in the West. The Nets beat the Knicks in a battle of Big Apple bragging rights. Which team will make a deeper playoff run? Stephen Coston: The Nets.  I think they have more room to grow.  The Knicks showed us what they've got in the first six games of the season, and as impressive as they looked, I don't see them maintaining that level of chemistry and consistency when forced to deal with the infusion of Amare Stoudemire.  One would think the addition of an All-Star would only make the team better, but the fact remains that the Knicks have never meshed with their full complement of players available. Jason Radowitz: The Knicks will make a deeper run in the playoffs simply because they have a great balance of youth and experience, with players who have been there and done that. When Amar'e Stoudemire went down with a knee injury, it was Carmelo Anthony's job to keep the Knicks as stellar as suggested before the season. Anthony has done just that with the help of veteran point guards Raymond Felton and Jason Kidd. Having two facilitators on the court really helps to get the whole team involved, and that's not to mention that the Knicks have the deepest bench in the league, which will help them go far come playoff time. While the Nets have a great group of players, adding Iman Shumpert and Amar'e Stoudemire to the roster will really set the Knicks apart from the other teams in the league. Stoudemire, Shumpert, and the Knicks will remain fresh come the postseason, and that will help them go far. Eli Friedman: The Knicks. Even though the Nets won the battle for New York on Monday night, the Knicks are still the better team in New York. People are forgetting that an all-star caliber player in Stodimire, along with the Knicks' best perimeter defender in Shumpert, are hurt. Once they get those two guys back this team will give the East a run for its money.  They're being led by an MVP candidate in Carmelo Anthony, and hey… everybody loves Raymond! It's early, but who's your MVP right now? Stephen Coston: Kobe Bryant. Here's the deal: I'm not approaching this question as if the season ends tomorrow, because it doesn't.  The season ends in April, and the Lakers figure to be right in the thick of things by then.  So I'm throwing their current record out the window.  Now, consider the individual play of Kobe Bryant.  This man is leading the league in scoring whilst filling out his application to the 50/40/90 club.  Only Larry Bird has ever scored as many points on such percentages, and he won the MVP three times. Jason Radowitz: Carmelo Anthony. All throughout the off-season, Melo continued to say that he and the Knicks would play more unselfish and feed off each other. It seemed like a lie… until the season began. Melo has been a team player, playing much better defense and scoring at will, and showing a lot of heart throughout the early going.  Anthony is a major reason why the Knicks have started the year at 9-4, which makes him worthy of the MVP award so far. Eli Friedman: As biased as this will come off, Kevin Durant is the MVP right now. The season is still young, but KD has proven he can alter the course of a game not only by scoring the ball. Durant recorded his first triple double the other night against the Warriors, and he's averaging 25.9 points per game and 9.2 rebounds to go along with that.
Original Story:
http://nba247365.com/?p=8649
THE BACKYARD
BEST OF MAXIM
NBA News

Delivered to your inbox

You'll also receive Yardbarker's daily Top 10, featuring the best sports stories from around the web. Customize your newsletter to get articles on your favorite sports and teams. And the best part? It's free!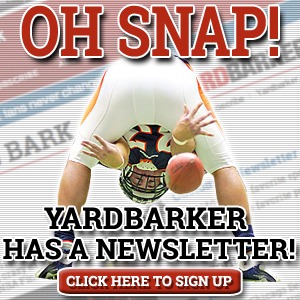 Latest Rumors
The Backyard

Today's Best Stuff

For Bloggers

Join the Yardbarker Network for more promotion, traffic, and money.

Company Info

Help

What is Yardbarker?

Yardbarker is the largest network of sports blogs and pro athlete blogs on the web. This site is the hub of the Yardbarker Network, where our editors and algorithms curate the best sports content from our network and beyond.