Found February 02, 2013 on NorthWest Sports Beat:
Home-and-home, again. The Portland Trail Blazers split a home-and-home series with the Los Angeles Clippers just about a week back, and now they'll try and do the same when they host the Utah Jazz in the second game of a back-to-back. Matchup: Portland (23-23) vs. Utah Jazz (26-21) Venue: Rose Garden Arena Time: 7:00 PM PT Date: Saturday, Feb. 2, 2013 Portland is just one game back of the eighth spot out West, and a split of this mini-series will be a good step toward returning to the playoffs. The Blazers have to do a better job of stopping Utah in the paint. (Photo: AP) Game Notes/How They Match Up Entering the first matchup between these two teams, we knew that the Jazz were going to have the advantage when it came to the paint. They were the better low-post offense, and they were going up against a low-post defense that has been awful all season. When it was all said and done, Utah outscore Portland 46-36 in the paint. The bigger story, though, was that the Blazers allowed Al Jefferson to take 22 shots in 37 minutes, and he made 10 of them while pulling down 10 rebounds. The matchups down low are going to be crucial come Saturday. If Portland can somehow limit the makes—or at least the attempts—from the Jazz's frontcourt, they're going to stand a much better chance of coming out on top. What to Watch: Portland It's beome obvious that the Blazers simply aren't going to get production out of their bench as it's currently constructed. Luke Babbit was the team's leading scorer off the bench Friday night with six points, and only two other players combined for four combined points in the loss. If the bench isn't going to step up, the starters have to pick up the slack, and in the first matchup against this Utah team, that never fully happened. Nicolas Batum, who was playing with a hurt wrist, was held to just five points in 38 minutes. LaMarcus Aldridge had a sub-par night offensively, as he finished with 16 points on just 6-of-7 shooting. Wesley Matthews also struggled to get going, as he recorded nine points in 27 minutes before leaving the game with an apparent ankle injury. Either the starters or the reserves have to produce come Saturday, and despite mediocre showings the night before, look for the starters to be the ones who step up. What to Watch: Utah The Trail Blazers shot just 36.7 percent from the field in this most recent matchup, and you have to assume that number will rise with the home crowd on their side. If that's the case, and Portland is able to score closer to their average, Utah is going to have to find scoring outside of Al Jefferson. As convincingly as the Jazz beat Portland Friday night, they didn't play a great game on the offensive end. Paul Millsap contributed a solid 15 points on 50-percent shooting, but the next-highest scorer was Randy Foye, who shot an ugly 4-of-17 from the field. Damian Lillard needs another big performance against the Jazz. (Photo: Kyle Terada/USA TODAY Sports) This team has players who are capable of scoring, but an ugly shooting performance like Foye's will ruin the rythm that Utah needs to establish. The Blazers won't likely be shut down the way they were Friday night, which means someone on Utah not named Jefferson or Millsap needs to produce. Key Matchup The key matchup in this contest is going to be between Damian Lillard and whichever of Utah's many point guards are covering him. Damian Lillard was the No. 1 reason this team made a comeback during the second half of Friday night's game. He took over control of the offense, and he began scoring the ball at a rate we hadn't seen since his showing against the Golden State Warriors. It was obvious that none of Utah's point guards could contain Lillard, so it will be interesting to see if they place a bigger body on him to slow him down. If they do, Lillard will have to adjust. If they don't, he'll have to remember what went right Friday night and duplicate it in round 2. Injury Report Portland: DAY-TO-DAY—Wesley Matthews, Nicolas Batum Utah: N/A Prediction Saturday's contest isn't going to make or break the season regardless of the outcome. However, this team needs to regain momentum if they want to avoid the lottery come June. Blazers 98 – Utah 90 CLICK HERE TO CHECK OUT THE BLAZERS BLOG IN OUR CLUBHOUSE TODAY AT NWSB!
Original Story:
http://www.nwsportsbeat.com/trailblaz...
THE BACKYARD
BEST OF MAXIM
RELATED ARTICLES
All-Star snub? The 2012-13 NBA season has seen all sorts of surprises, and while Damian Lillard was supposed to be good, few saw him being this good this fast for the Portland Trail Blazers. The NBA recently released its All-Star rosters, and while the absence of Damian Lillard is understandable considering his first-year status, the league made a huge mistake depriving the fans...
Leading all rookies in scoring (18.3 per game), assists (6.5 per game) and 3-pointers made (105), Blazers point guard Damian Lillard earned his 3rd straight Rookie of the Month award on Friday – so it's comes as no surprise that the rookie standout has been invited participate in the NBA All-Star Weekend Skills Challenge in Houston this month: According to Chris Haynes, CSNNW...
Damian Lillard had 23 points and the Portland Trail Blazers got revenge for a loss to Utah the night before with a 105-99 victory Saturday night. Utah defeated the Blazers 86-77 on Friday night in the first game of the back-to-back between the division rivals. J.J. Hickson added 21 points and 11 rebounds for the Blazers, who have won four of their last six after a season-high six...
The Portland Trail Blazers have been full of surprises this year, but there is one thing that Blazer fans are not surprised about; the Blazer bench, or lack thereof. Fans knew coming into this season that the team had no depth, and the lack of depth is really beginning to show for the Blazers. Consistency is hard to come by in the NBA, but it is what makes a good team. The Blazers'...
Al Jefferson had 21 points, including two one-handed shots in the lane to clinch the victory, and the Utah Jazz beat the Portland Trail Blazers 86-77 on Friday night. Paul Millsap added 15 points for the Jazz, who have won eight of their last nine home games. After trailing most of the game, LaMarcus Aldridge, who had 16 points and 10 rebounds, made a putback to cap nine consecutive...
A few months ago, ESPN's Chad Ford speculated that the Utah Jazz were more likely to trade Al Jefferson than Paul Millsap. Now ESPN's Marc Stein reports that Millsap could be the one to go.  Or not. "I will say, though, that there's been more chatter recently to back the notion that Jefferson is staying put for the rest of the season," Stein reported,...
The Portland Trail Blazers have enjoyed an offensive surge during their home winning streak, but that hasn't translated to any road success lately. That may change against a slumping Minnesota Timberwolves team they've dominated in recent years. The Trail Blazers look to snap a four-game road losing streak Monday night as they try to win for the 10th time in 11 trips to...
PORTLAND, Ore. -- On Friday night, Portland shot 36.7 percent from the field and scored a season low in an 86-77 loss to Utah at EnergySolutions Arena. Imagine the satisfaction coach Terry Stotts felt as the Trail Blazers improved to 50.7 percent in a 105-99 victory over the Jazz Saturday night at the Rose Garden. "Twenty-four hours makes a difference," Stotts said...
Al Jefferson had 21 points, including two one-handed shots in the lane to clinch the victory, and the Utah Jazz beat the Portland Trail Blazers 86-77 on Friday night. Paul Millsap added 15 points for the Jazz, who have won eight of their last nine home games. After trailing most of the game, LaMarcus Aldridge, who had 16 points and 10 rebounds, made a putback to cap nine consecutive...
The Utah Jazz are much better at home than on the road, but visiting the Portland Trail Blazers may help them pick up a victory away from Salt Lake City. The Jazz make a brief stop as a visitor as they try to sweep this home-and-home set with the Trail Blazers and run their series winning streak to six games Saturday night. Utah (26-21) averages 100.5 points while going 17-5 at...
The Utah Jazz have appeared to recapture the defensive form that keyed their recent dominance in Salt Lake City. That's not exactly a good sign for the Sacramento Kings, who have sputtered offensively on their current road trip. Utah will try for its ninth home win in 10 games Monday night when it takes on a Sacramento team that has one of the worst road records in the NBA...
NBA News

Delivered to your inbox

You'll also receive Yardbarker's daily Top 10, featuring the best sports stories from around the web. Customize your newsletter to get articles on your favorite sports and teams. And the best part? It's free!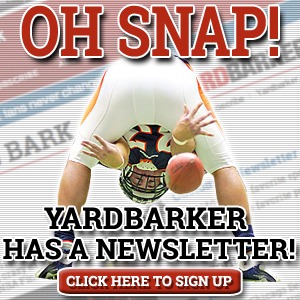 Latest Rumors
Best of Yardbarker

Today's Best Stuff

For Bloggers

Join the Yardbarker Network for more promotion, traffic, and money.

Company Info

Help

What is Yardbarker?

Yardbarker is the largest network of sports blogs and pro athlete blogs on the web. This site is the hub of the Yardbarker Network, where our editors and algorithms curate the best sports content from our network and beyond.