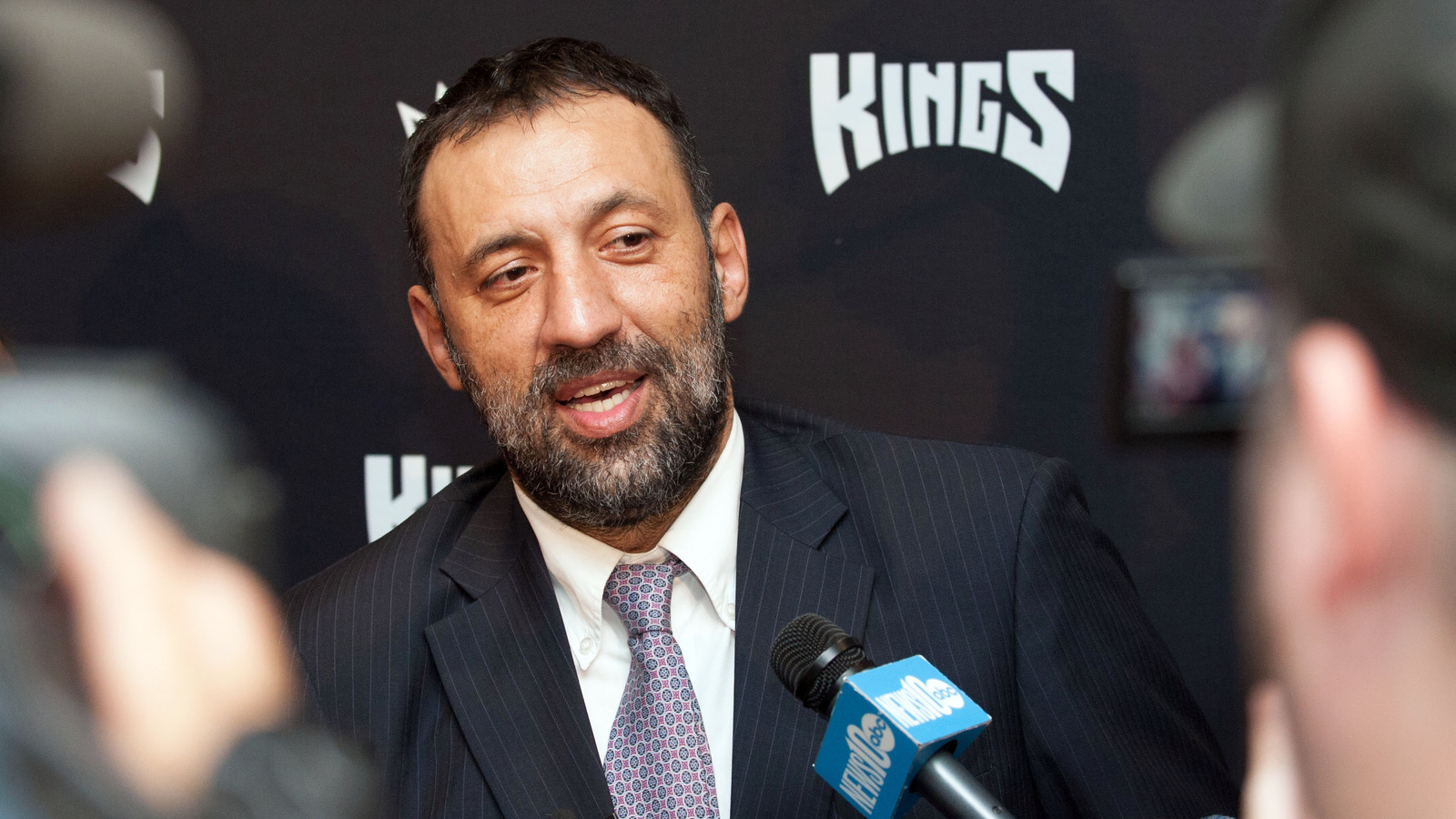 Vlade Divac is staking his Kings career on the DeMarcus Cousins trade.
Ed Szczepanski-USA TODAY Sports
Sacramento Kings general manager Vlade Divac made a rather bold statement about where the Sacramento Kings will be in two years.
Divac continues to answer questions about the DeMarcus Cousins trade, and in a Q&A with Ailene Voisin of the Sacramento Bee, he said that if the Kings aren't better off in two years than they are now, he'll walk away.
"That's my job, and I take responsibility," Divac said of making the move. "And I totally understand why some fans would be upset. They supported DeMarcus, and I like DeMarcus a lot. But I believe we are going to be in a better position in two years. I want to hear again from these same people in two years. If I'm right, great. If I'm wrong, I'll step down. But if I go down, I'm going down my way."
Divac again said the Cousins trade – as well as the release of Matt Barnes – was about building a culture and getting rid of players who did not fit in it. He also divulged that the Kings had brought up the prospect of putting Cousins through anger management courses, but nothing came of it. It was the same general sentiment that he offered in a statement announcing the trade.
"Actually, that happened, and this time, [Cousins's agents] seemed more receptive," Divac said of the anger management discussion. "But I wasn't sure if that was because the contract was coming up or what, so I wasn't sure how to take it. Again, I wanted change, to start over. Acquire assets, build it right. At the same time play hard, play up-tempo, share the ball. Be a team, grow together."
Divac is basically staking his Kings career on this deal. If it doesn't work, he might not even be around long enough to quit – he may well be fired before that day can come.
MORE FROM YARDBARKER
NBA News

Delivered to your inbox

You'll also receive Yardbarker's daily Top 10, featuring the best sports stories from around the web. Customize your newsletter to get articles on your favorite sports and teams. And the best part? It's free!