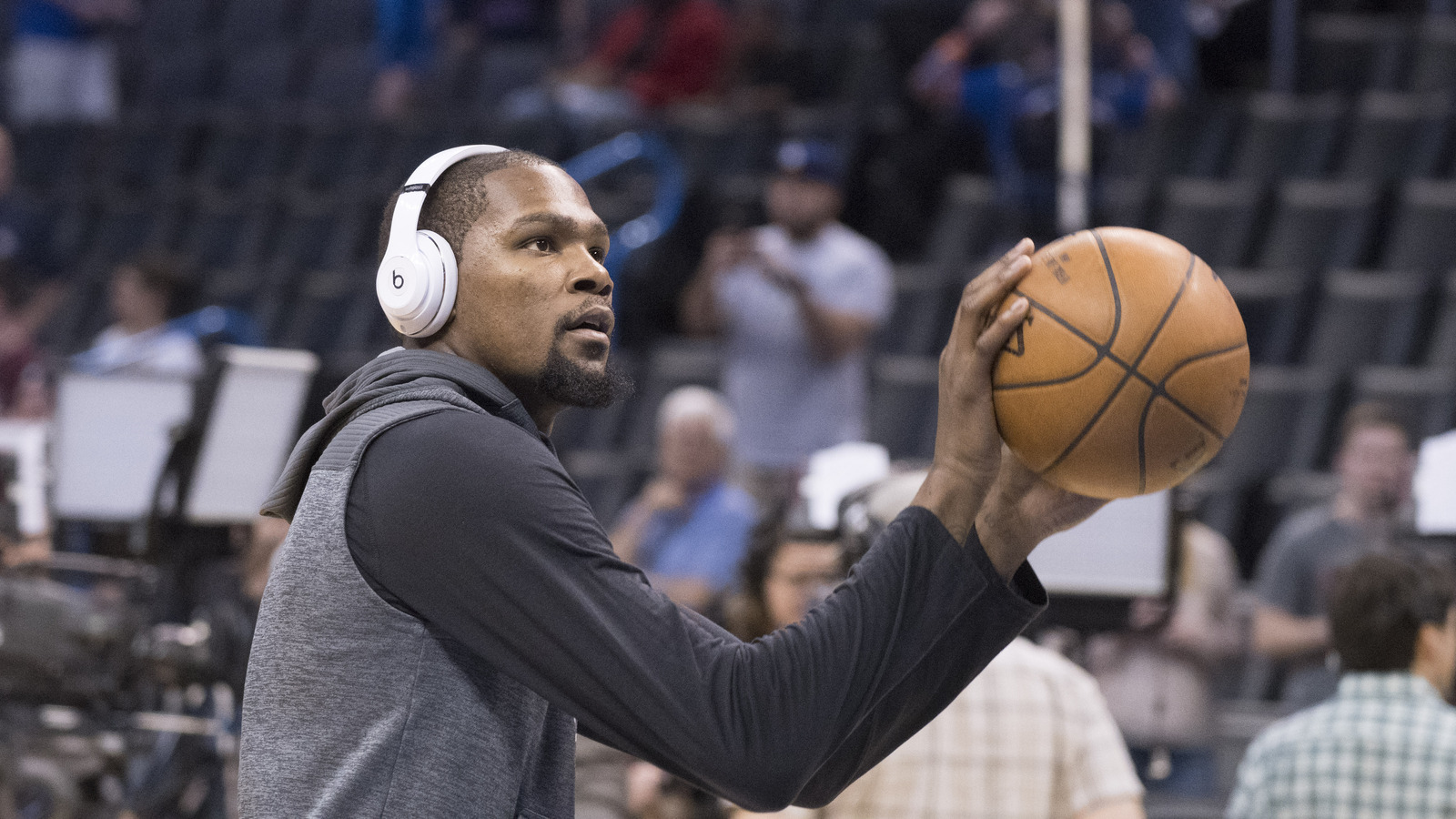 Don't the Warriors have better things to worry about than how the Thunder treated Kevin Durant?
J Pat Carter/Getty Images
The Golden State Warriors are creating a bit of a silly season for the NBA.
Apparently the Warriors aren't happy with the Oklahoma City Thunder—the small-market team they ripped Kevin Durant away from—for how the Thunder show respect for Durant.
It's as silly as it sounds.
The Warriors wanted the Thunder to thank Durant for his years of service, according to ESPN.com's Chris Haynes:
The Golden State Warriors organization was furious and bewildered about the inactivity from Oklahoma City Thunder leadership leading up to that first Durant return contest on Feb. 11, league sources told ESPN.

Sources say the Warriors were of the mindset that someone from ownership or management should have addressed the media on Durant's behalf to help ease the tension upon his return.
Haynes added more context:
The Warriors' belief, according to sources, is that the Thunder's silence contributed to the raw emotions, outrage and indignation that created an unsettling, hostile atmosphere for a player many consider to be the franchise's all-time best.
This is one of the wilder stories around right now. The Thunder don't have an obligation to address the media on Durant's behalf when the Warriors come to town. They don't need to beg fans to take it easy on the guy who left because he played there for so long.
And even if the Thunder had come out and done what the Warriors wanted—does anyone believe fans would simmer down? Would fans really take it easy on Durant, knowing his departure means purgatory in the Western Conference and his time there might have been the absolute peak for a small-market team?
We know fans better.
If LeBron had to do it, so does Durant. It's the nature of the business.
Maybe the Warriors should worry about getting Durant healthy. Or the fact they're 5-5 over their last 10. Or the fact San Antonio has its sights set on the top seed.
MORE FROM YARDBARKER
NBA News

Delivered to your inbox

You'll also receive Yardbarker's daily Top 10, featuring the best sports stories from around the web. Customize your newsletter to get articles on your favorite sports and teams. And the best part? It's free!