Found March 24, 2013 on Celtics Life:
Long before Avery Bradley hawked opposing 2 guards as an undersized shooting guard, another Celtic, much of the same height and frame, did the same.  In fact he was a member of two championship title teams (81 & 84) and possibly the biggest reason the Celtics were able to win it all in 1984 (his legendary steal was the thing Celtic pride was made of).  Most of you following today's NBA know his son, Gerald Henderson Jr, but this week, for just the second time in WTHHT history (after this guy), we remember a former player whose son is currently in the NBA, Gerald Henderson. Gerald was actually drafted by the Spurs in the 3rd round of the 1978 draft out of Virginia Commonwealth University.  However he wouldn't make the Spurs roster and would be waived in the Fall of 78.  In the summer of 79 the Celtics swooped in and signed him (big bonus points for anyone able to tell us where Gerald Henderson played the 78-79 season.  Long before the D-League (and even the CBA) guys opt...
Original Story:
http://www.celticslife.com/2013/03/wh...
THE BACKYARD
BEST OF MAXIM
RELATED ARTICLES
Last week I voiced my displeasure with the (over) reaction from fans, media and players to big guys (DeAndre Jordan, LeBron James) dunking over guards (Brandon Knight, Jason Terry). If you are 6-10 inches taller and 50-80 pounds heavier than a man, you should be able to dunk on, over and through him. Avery Bradley threw a hefty counter punch for all the guards when he drove the lane...
Courtesy WEEI's Mike Petraglia: Before Monday's practice at the teams training facility, Boston Celtics captain Paul Pierce wins a wager with head coach Doc Rivers and makes the assistant coaches run wind sprints. Taking part in the running for assistant coaches Tyronn Lue, Armond Hill and Kevin Eastman. Doc Rivers was not forced to take part in the drill. Wind springs? Light...
Uh oh. We have been here before, and quite frankly it makes me want to crawl under a rock and hide from the light of day.  This news came out today via the Boston Globe in regards to Kevin Garnett:Coach Doc Rivers was unsure when Garnett sustained the injury. Garnett missed two games because of a strained left adductor muscle and the flu, but returned for two games, combining...
Boston will be out its emotional leader for a couple weeks, according to ESPN. Kevin Garnett is battling a left ankle injury and will miss time. "I'll guess two weeks, just because we want to make sure he's really ready," Ainge said of Garnett's recovery timeline. "I think it happened in New Orleans game, it [...] [[ This is a content summary only. Visit my website for...
Avery Bradley's shot selection leaves something to be desired.When I play pick-up ball, my teammates usually know me well enough to run an easy play for me. When everybody is worn down and we just need an easy basket, I'll check the ball at the top of the key, and a teammate will come up and stand in front of my defender. I hand them the ball, they hand it back, I take a step...
We already knew that there was a good chance Courtney Lee would be out tonight, but now we find out KG is also hurt. From the Celtics' official Twitter: Kevin Garnett and Courtney Lee are both out tonight with sprained left ankles. — Boston Celtics (@celtics) March 23, 2013 No word on how KG hurt his ankle. Multiple media reporting he will have an MRI back in Boston on Monday...
Tonight's 110-106 loss to the Grizzlies was filled with ups and downs. The Celtics got off to nice start, but slipped in the second and third quarters. Their fourth quarter contained a rally that didn't start until about the 6:00 mark. Had it started earlier, they definitely would've won. But it didn't. What's done is done. Tonight's USOTN easily goes to...
Just a few random thoughts for tonight's post game wrap up.  First, KG's injury is troubling.  He didn't seem to injure the foot in the game but they said he was walking gingerly afterwards.   It is being described as a foot injury rather than an ankle injury. And the fact that they are going to take an MRI makes it even more worrisome.    I remember back in that...
The Bobcats announced Sunday that they've signed guard, Jannero Pargo, to a second 10-day contract. The 8-year-veteran averaged 11.2 points and 3.2 assists (17.2 minutes) in five games since signing to his first 10-day contract with the team. According to Charlotte Bobcats: Charlotte Bobcats President of Basketball Operations Rod Higgins announced today that the team has signed...
Although it is unclear the exact amount of time Kevin Garnett will need to recover from an injured left foot, according to Chris Forsberg of ESPN Boston, KG is expected to miss 4-5 games. Garnett, who missed Saturday's game at Memphis, underwent an MRI on an injured left foot, and initial results did not alarm the team. While he is listed as doubtful for Tuesday's visit from...
I was very surprised to see how few Grizzlies fans were posting on the boards.  Maybe some of the usual posters were at the game but given the fact that there were also plenty of Celtics fans at the game and how successful the Grizz have been,  you would think there would be more fans posting.  I had to laugh at the reaction to Tony's foul on the 3 at the end.  I recall so...
NBA News

Delivered to your inbox

You'll also receive Yardbarker's daily Top 10, featuring the best sports stories from around the web. Customize your newsletter to get articles on your favorite sports and teams. And the best part? It's free!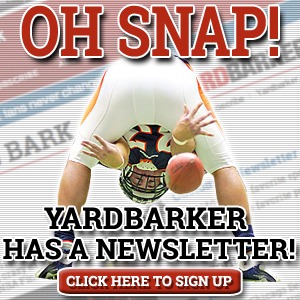 Latest Rumors
Best of Yardbarker

Today's Best Stuff

For Bloggers

Join the Yardbarker Network for more promotion, traffic, and money.

Company Info

Help

What is Yardbarker?

Yardbarker is the largest network of sports blogs and pro athlete blogs on the web. This site is the hub of the Yardbarker Network, where our editors and algorithms curate the best sports content from our network and beyond.