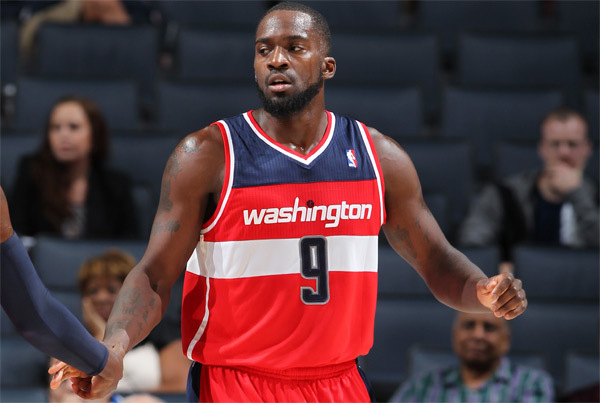 Washington Wizards guard Martell Webster reminded us over the weekend that professional athletes have real-life problems too. Webster arrived at Dulles International Airport in Northern Virginia early Saturday morning with his teammates and realized he was missing something very important — his car keys. According to the Washington Post, Webster left his keys in Kansas City but was able to get into his car by way of an app on his iPhone. That solved the issue of not having a shelter, but he still had to kill some time while he waited for his wife to deliver the keys. "Good thing I have a wife that loves me. She came and got me," Webster explained. "I slept in my car for two hours, I'm not going to lie. I called my wife I was like, 'You know what it is 3:30. I'll let you sleep a couple more hours but you need to come get me.' And she got me. "As long as I had shelter I was good. By the time I had figured out my keys were in Kansas City everybody was gone. I didn't want to call anybody, I didn't mind. I'm from the Northwest, we do weird stuff like sleep in our cars – not a problem. If you haven't slept in your car then you're weird" We've seen athletes sleep in some strange places before and even suffer injuries because of it, but I don't know if I'd call someone weird if they've never slept in a car. You gotta do what you gotta do, but hopefully you never gotta sleep in your whip. H/T Game On! Photo credit: Debby Wong-US PRESSWIRE
MORE FROM YARDBARKER:
Best athlete by state all time
MORE FROM YARDBARKER
NBA News

Delivered to your inbox

You'll also receive Yardbarker's daily Top 10, featuring the best sports stories from around the web. Customize your newsletter to get articles on your favorite sports and teams. And the best part? It's free!