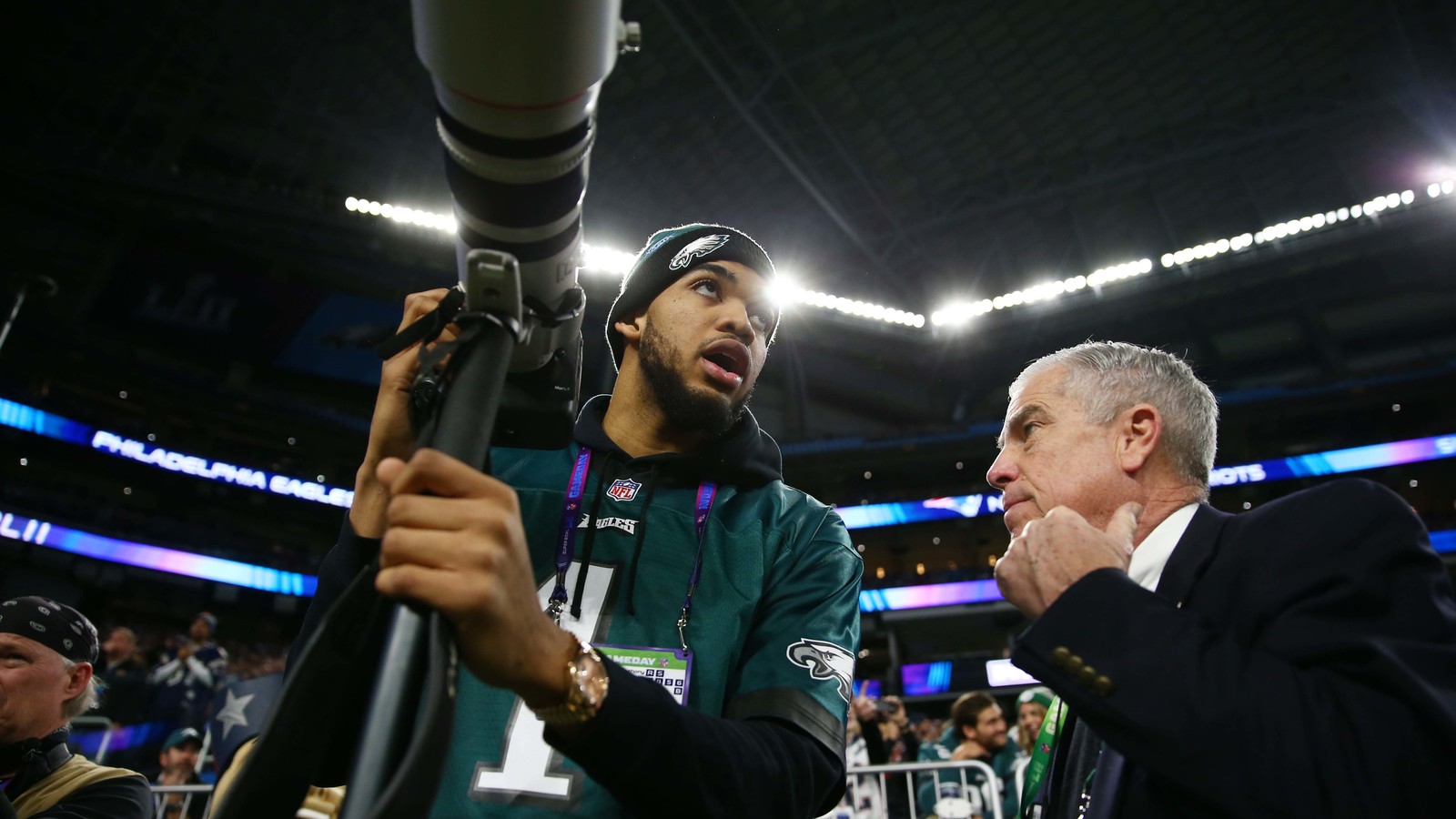 Guess Minnesota will have to deal with this.
Mark J. Rebilas-USA TODAY Sports
Minnesota Timberwolves big man Karl-Anthony Towns likely wasn't that popular of a man in the Twin Cities when he rooted for the Philadelphia Eagles over the Minnesota Vikings in the NFC Championship Game.
That's not going to stop Towns from enjoying his Eagles winning their first ever Super Bowl title.
Here, Towns is rocking some pretty darn awesome Eagles Super Bowl shoes for his team's game against the Cleveland Cavaliers on Wednesday evening.
That's some pretty slick stuff right there.
Towns grew up in Edison, NJ., about 90 minutes from Philadelphia. He's clearly a diehard Eagles fan. And there's absolutely nothing wrong with that.
MORE FROM YARDBARKER
Timberwolves News

Delivered to your inbox

You'll also receive Yardbarker's daily Top 10, featuring the best sports stories from around the web. Customize your newsletter to get articles on your favorite sports and teams. And the best part? It's free!