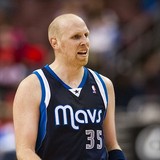 Portland Finds Its Big Man. The Portland Trail Blazers entered free agency knowing one thing: It needed to improve its bench. That could be done in a number of different ways, but as it turns out, general manager Neil Olshey spent his energy looking for big men, and a big man he found in Chris Kaman. On Thursday night, Portland came to terms with Chris Kaman on a two-year, $9.8 million...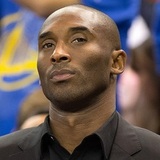 It has been a frustrating season for both Kobe Bryant and the Los Angeles Lakers. In fact, it could be argued that it has been even more than frustrating. An unmitigated disaster might be a better way to describe it. An 18-33 record more than halfway through the schedule was not what the Lakers envisioned […]The post Kobe Bryant is pissed off at Chris Kaman for stretching out on...
MORE STORIES >>
Clippers News

Delivered to your inbox

You'll also receive Yardbarker's daily Top 10, featuring the best sports stories from around the web. Customize your newsletter to get articles on your favorite sports and teams. And the best part? It's free!